Welcome to On The Pulse, a space where our host, Dave Brown, reflects on topics discussed during the show and place to get more information about resources discussed. 
Protecting recreational spaces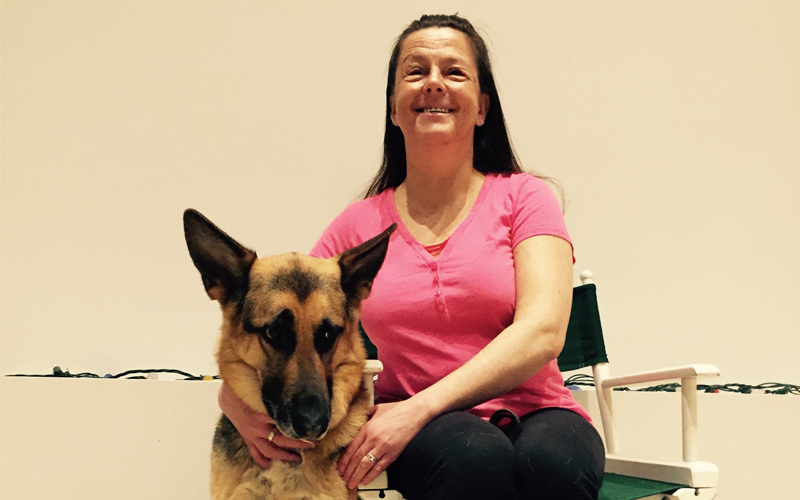 Hi, I'm Joeita Gupta filling in for Dave Brown while he' on vacation. Our guest today on The Pulse was Milena Khazanavicus, an AMI Community Reporter for the Halifax Region. We discussed community gardening and one of the country's few accessible gardening spots located at the Rick Hansen Healing Garden (part of the Common Roots Urban Farm). We talked about the joy of gardening- the various social and psychological benefits, ranging from meeting people from various walks of life and de-stressing after a long day. Community gardening and urban agriculture fills a more practical need for people with disabilities, many of whom are on fixed incomes. They're also helping to supplement groceries and food banks by providing fresh, locally grown fruit and vegetables.
Our larger question of the day dealt with the value of accessible recreational spaces to people with disabilities and to the broader community. By investing public dollars in the creation of communal and accessible recreational space and by ensuring that people with disabilities are at the table through planning, designing and implementation, we can work towards welcoming and inclusive cities and foster community
To read about the Common Roots Urban Farm, including details on the proposed relocation, please visit here.
Making environmentalism inclusive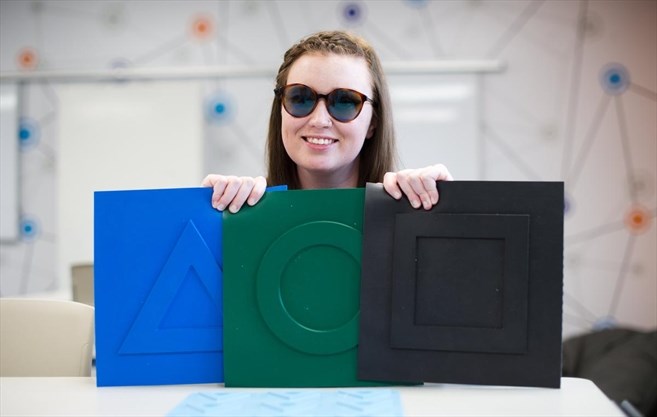 On today's show we talked about making garbage, recycling, and compost receptacles more accessible. Hillary Scanlon is a blind low vision student in Global Studies at Wilfred Laurier University who developed a prototype with that purpose in mind.
It seems like a straight forward issue; how do we make the disposal of these materials inclusive? The solution can be a bit tricky. Nobody wants to be rubbing their hands all over garbage and recycling units to read braille or raised lettering. Auditory signals would get pretty annoying and require lots of upkeep. Hillary found a pretty elegant solution. Raised symbols on the floor that correspond to the unit. It's low tech, but it serves some nice universal design principles. It shares information to blind low vision users and works as an attention grabber to folks outside the community.  The end goal is hopefully making recycling, composting, and garbage disposal easier for everyone.
The other element of this conversation is about where environmentalism and accessibility intersect. The plastic straw ban is a hot issue. Vancouver has banned them, the United Kingdom is banning them, Starbucks is phasing them out. What on the surface seems like a win for the environment is an afront to individuals who need plastic straws for accessibility reasons. I am empathetic to that issue. The tools you use for independence are not to be and should not be taken for granted. Your voice on the issue should not be ignored. From what I read on Twitter there is no room for compromise here. Many disability advocates have staunchly planted their flag on the ground of Team Plastic Straw and are tossing ableism accusations at anyone saying otherwise. This is not helpful. Much like most discourse on social media, there is seemingly no middle ground. Well, there is. There always is. If you come to the negotiating table entrenched in your position and are unwilling to move, you'll never win a negotiation.  Particularly when you are not the one holding the power or have the leverage. Do we need to find a solution for those who use plastic straws? We sure do.  We absolutely have to. But sadly, that answer is not going to be unbanning plastic straws. So let's collaborate. Let's take a lesson from Hillary's work and innovate.
Climate change is real. We as humans are impacting it. And that includes individuals with disabilities. We aren't exempt. You know when things won't be accessible, when there are floods, fires, hurricanes, tornadoes, earthquakes, volcanic eruptions, tsunamis, cyclones, and humans are fleeing. If you think straws are a problem today, just wait and see how accessible that post apocalyptic world looks. Am I exaggerating the outcomes? Probably. Are you exaggerating how bad a world without plastic straws will be? Probably. So let's find some middle ground, shall we?
To learn more about Hillary's accessible waste, recycling, and compost prototype visit here.
The Toronto Blind Jays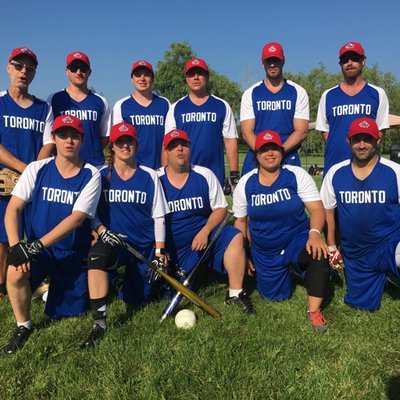 On today's show we talked about beep baseball. Arthur Pressick is the General Manager of the Toronto Blind Jays.
Beep baseball has been around since the mid 1970s, but is only in its infancy is Canada. In the few years that it has existed in Canada, the sport is already making progress. At the 2017 World Series, The Toronto Blind Jays finished 18th out of 36 teams. That said, they are still looking to improve on a few fronts. Of course on the field, they want to make strides. They also want more players to try the sport. They want it to grow in Toronto and across the country as well.
To learn more about the team, visit their website here.
And you can support their Go Fund Me to get down to this years World Series here.