The Double Tap Canada Blog
Check out the Double Tap Canada blog for more info about products you hear about on the show and perspectives from our hosts and special guests! 
Welcome to Double Tap Canada, the place where blind people talk tech!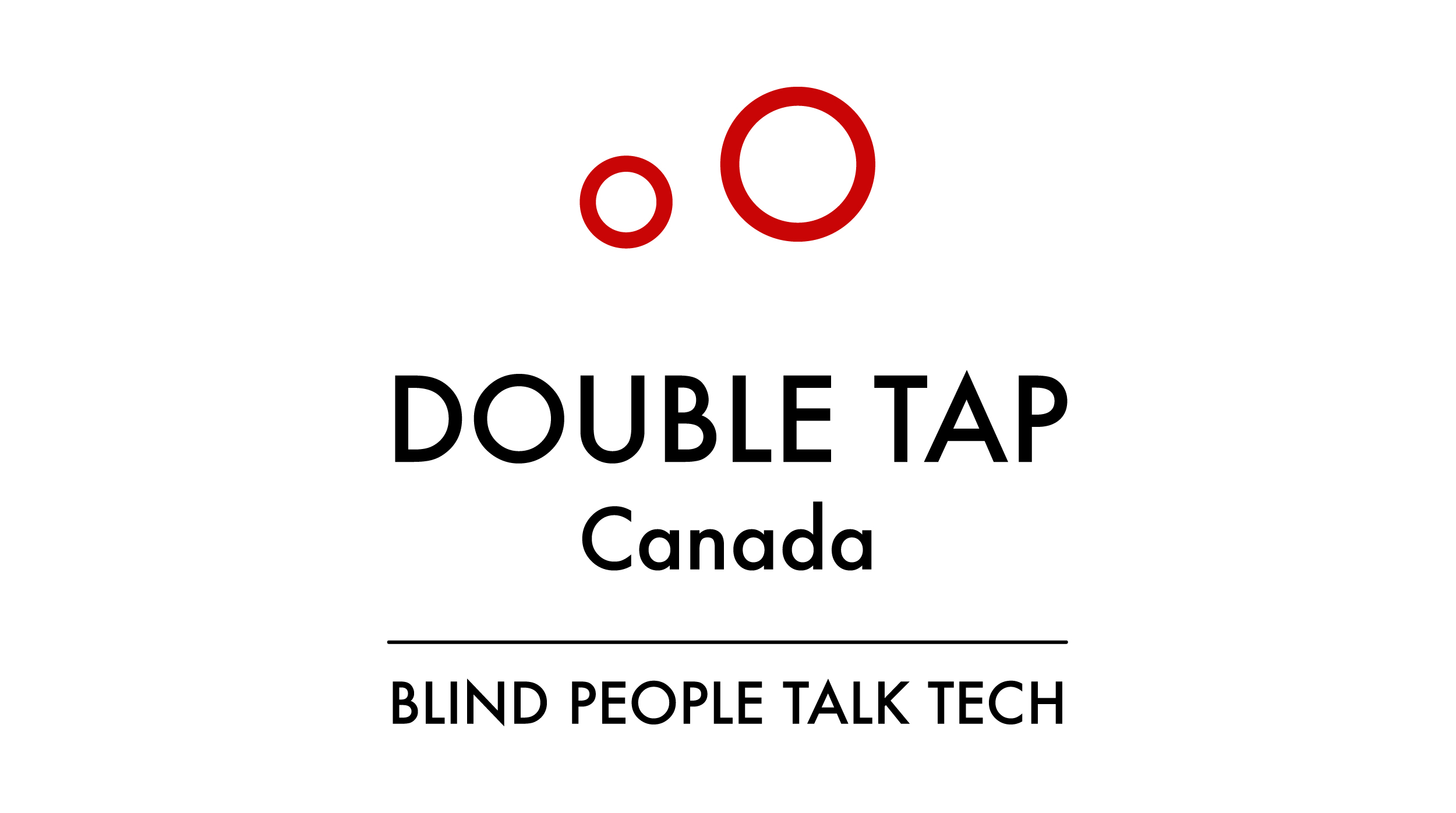 Our new weekly show on AMI-audio brings enthusiasts and listeners together to talk about how technology can help you live a better and more inclusive life.
Each week our team will be scouring the web for stories about new everyday gadgets that blind people can use such as smartphones, kitchen gadgets and entertainment devices.
But it's not just about us. We want you to get involved and share your tech stories. Whether you are a self-confessed luddite who just doesn't think technology is useful to you, or you are such a geek that the guys at your local computer shop know you by name, Double Tap Canada is for you.
Get in touch and email your thoughts to feedback@ami.ca