The Latest Accessible Tech at SXSW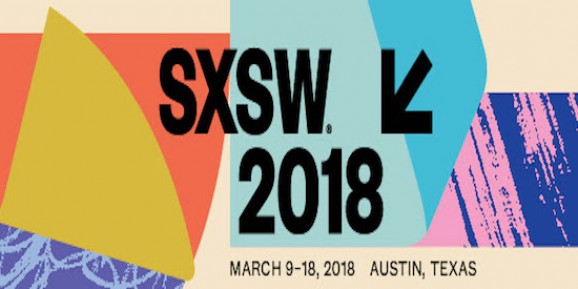 Nelson Rego of Cool Blind Tech tells us how a high school student developed an award-winning App for people with vision impairments.
Our pop culture critic Jess Frey previews the romantic drama, On Chesil Beach.
AMI's digital team, Blake Van De Graaf and Peter Armstrong, give us a recap of this year's South by Southwest Interactive Festival. They share their findings on the latest accessible tech and walk us through some of the must-haves for 2018.
Greg David from TV-eh.com gives us the ins and outs from the world of television. Including what programming is being renewed by CBC.
Jim Van Horne delivers the latest results from the Paralympics Games in Pyeongchang, South Korea.
Doug Ford's Victory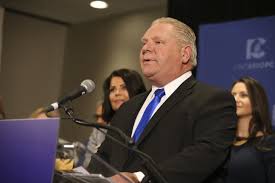 We find out more about the new braille ereader when Tim Schwartz of Double Tap Canada joins us.
Former Toronto city councillor Doug Ford won the leadership of the Ontario Progressive Conservative last weekend. Michelle McQuigge of the Canadian Press discusses Ford's victory and what it means in the upcoming provincial election.
Our accessibility consultant Donna Jodhan tells us how to protect our birth certificate. Should we carry it with us?
We speak to Professor Cliff Burgess, a physicist at Mcmaster University, who worked with the late Stephen Hawking. Professor Burgess reflects on his friendship with Hawking who passed away.
As part of our ongoing segment looking back on the year 1968, 50 years ago this week, New York Senator Robert F. Kennedy announced his bid to run for President. We talk to biographer Larry Tye on what impact Kennedy's run had on politics that year.
Producer Dawn Dickinson of The Guardian This Week previews some of the articles you'll be hearing this Saturday. 
Blackberry Lawsuit
Jim Van Horne gives us the latest update on how Canada's athletes are doing at the Paralympic Games in Pyeongchang, South Korea.
Ryan Delehanty, our regional content specialist in Halifax, reports on what's happening there including the partnering of two organizations to present a new grant for artists with disabilities.
An Ontario judge ruled that a Hamilton, Ontario Children's Aid Society of was wrong to remove two young children from a foster home because they refused to lie about the Easter bunny. That's one of the articles producer Kevin Philipupillai previews on tonight's edition of The National  Post Show.
Milena Khazanavicius, our community reporter in Halifax, tells us about the local events happening including a bridge/card social luncheon next month by the Atlantic Provinces special education authority.
BlackBerry has filed patent infringement suits against Facebook, Instagram, WhatsApp. Mike Agerbo of the App show will give us the details.
More info from Milena:
Hadley's Staying Safe course - Toll Free: 800-323-4238 , or email: info@hadley.edu
Bridge/Card/Luncheon Social - Contact Patsy at 902-429-3785 or auxiliary@apsea.ca
Discovery Center Nova Scotia - Tel: 902.492.4422, info@thediscoverycentre.ca