Chris Vallée previews Treat Accessibly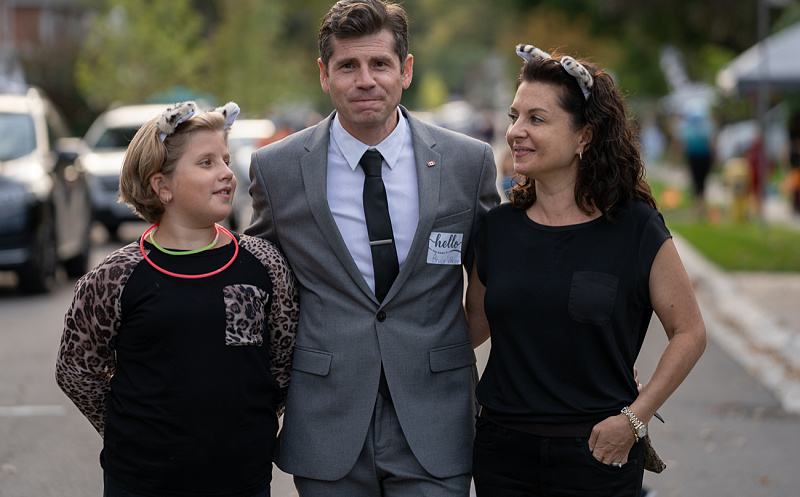 Four-hundred-thousand Canadian children have a disability and, for some of them, the Halloween experience is filled with accessibility barriers. One Toronto family's idea is giving the trick-or-treating experience, a necessary upgrade. Here's a story that will lift your spirits.
Have you ever wondered if there was a way to make your home accessible to all children come the night of October 31st? It's easier than you think, and it starts with a Treat Accessibly lawn sign!
In October of 2017, Rich Padulo was outside of his Toronto home installing some Halloween decorations when he noticed that his house, and practically all the others in his neighbourhood, weren't accessible to children with mobility challenges. That was when Rich and his daughter, Siena, created the Treat Accessibly Project, a Halloween initiative that removes barriers and creates an accessible experience for children of all abilities.
"Obstacles as simple as stairs are blocking children with disabilities from enjoying the experience with their family and friends, that's something we take for granted," Rich says. "Treat Accessibly removes all of those obstacles by asking families to hand out treats from the end of their driveway."
An estimated 100,000 homes will participate this year; you still have time to join the movement and make your home accessible this Halloween.
Here's how:
• Place an accessible trick or treating sign on your front lawn
• Make sure your house is well lit
• Hand out treats at the end on your driveway
• Avoid strobe lights
• Make sure your driveway is clear of all obstacles
"This might take a while, but my goal is to have at least three houses in every neighbourhood that treat accessibly, so all children have the opportunity to have a fun Halloween," Siena says.
To get your own lawn sign and to find out more about Treat Accessibly visit treataccessibly.com and watch AMI This Week on Monday, October 25, at 8 p.m. Eastern on AMI-tv. Have a fang-tastic Halloween!
Want to read more from Chris? Search his name!