Get to know—and cheer for—Canada's Para athletes in Level Playing Field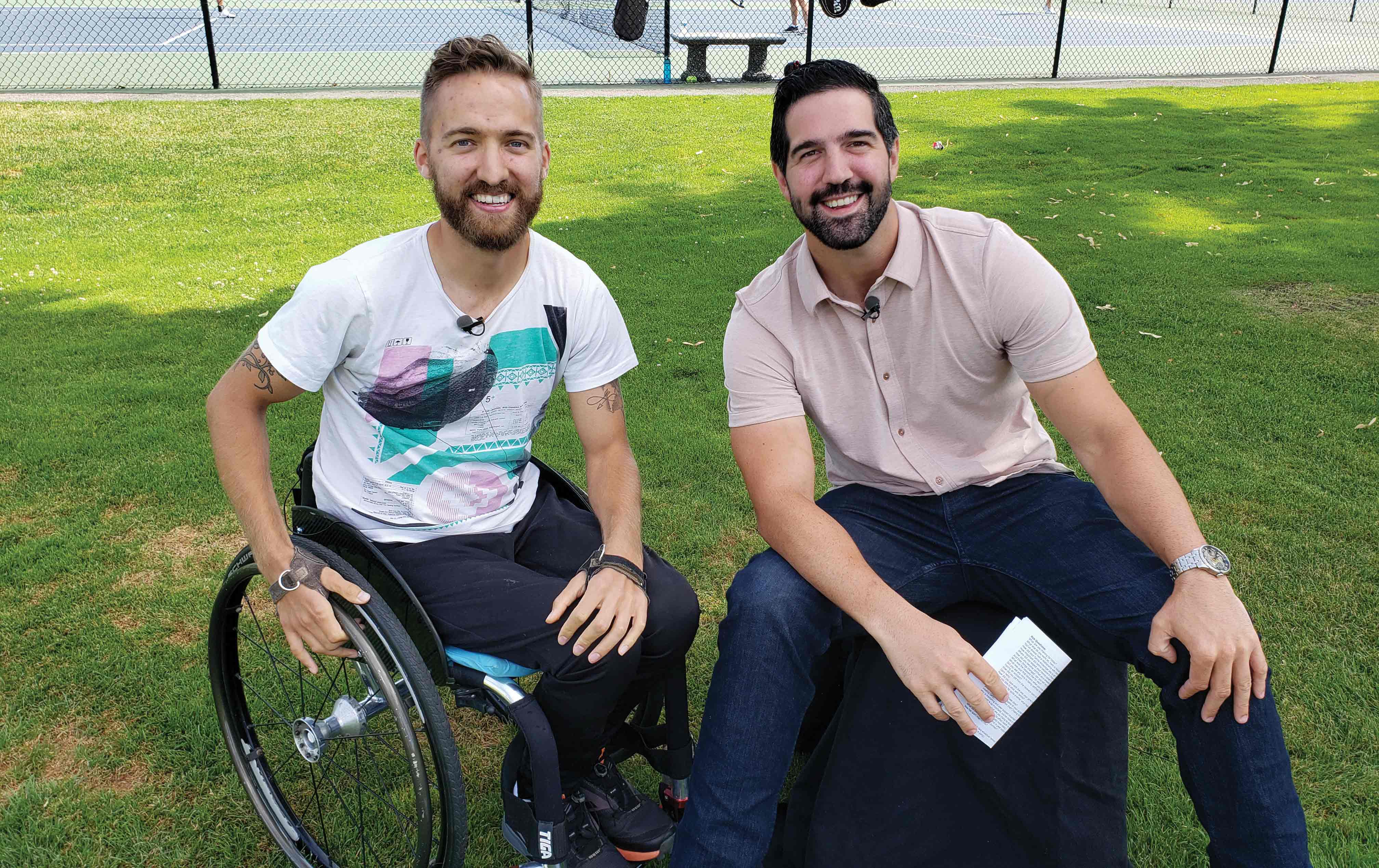 Level Playing Field producer Ted Cooper hopes viewers walk away with one thought after watching episodes of AMI's newest original television series.
"I want people to be a little more invested in our Para athletes and care when they succeed."
Debuting Monday, September 7, at 8:30 p.m. Eastern on AMI-tv, the program introduces audiences to the athletes, community groups, healthcare professionals and grassroots innovators who demonstrate a desire to help drive positive social change through sport.
Hosted by Paralympian Greg Westlake, Level Playing Field travels across the country, following the stories of athletes and organizations.
Level Playing Field began as two pilot episodes featuring Para Ice Hockey and Para Cycling. Development for eight half-hour episodes followed and changes were made, like spending more time with the athletes and their stories.
"That really allows the show to feel different from others that are out there," Ted says. To that end, several days were spent speaking to the athletes, getting to know them, and digging deep into their stories.
In the premiere episode, viewers meet Rob Shaw. The 30-year-old Para athlete from North Bay, ON, has been playing tennis competitively from a young age and coaching, including coaching wheelchair tennis. After sustaining a spinal cord injury that resulted in C5-C6 level paralysis in all four limbs, Rob has limited mobility but has not stopped playing the sport he loves.
Future episodes focus on Paralympic hopeful Anthony Lue, boxer Debbie Haryett, Para Triathletes Jon Dunkley and Jessica Tuomela, Para Judo star Priscilla Gagné, Wheelchair Rugby Canada team members Shayne Smith and Eric Rodrigues-Furtado, Paralympian Stephanie Dixon, Canada's most prolific Women's Goalball scorer Amy Burk, Canadian National Blind Hockey captain Kelly Serbu, Holland Bloorview Kids Rehabilitation Hospital and the Canadian Paralympic Committee.
Guiding viewers through each instalment is Greg Westlake. Canada's Para ice hockey team captain—who recently helped Canada to the silver medal at the PyeongChang 2018 Paralympic Winter Games—makes instant connections with his laid-back interview style, leading to conversations that are honest, raw, funny and educational.
"Greg showed a commitment to this project that we all loved," Ted says. "The familiarity and comfort you see in his interviews is a result of being around Para athletes all the time. He has the street cred and they are very comfortable talking to him about their setbacks and triumphs."
Season one of Level Playing Field features Integrated Described Video (IDV) making it accessible to individuals who are blind or partially sighted.
Level Playing Field debuts Monday, September 7, at 8:30 p.m. Eastern on AMI-tv. Stream episodes post-broadcast on AMI.ca or using the AMI-tv App.