Courageous Canadians are the focus of Mind Set Go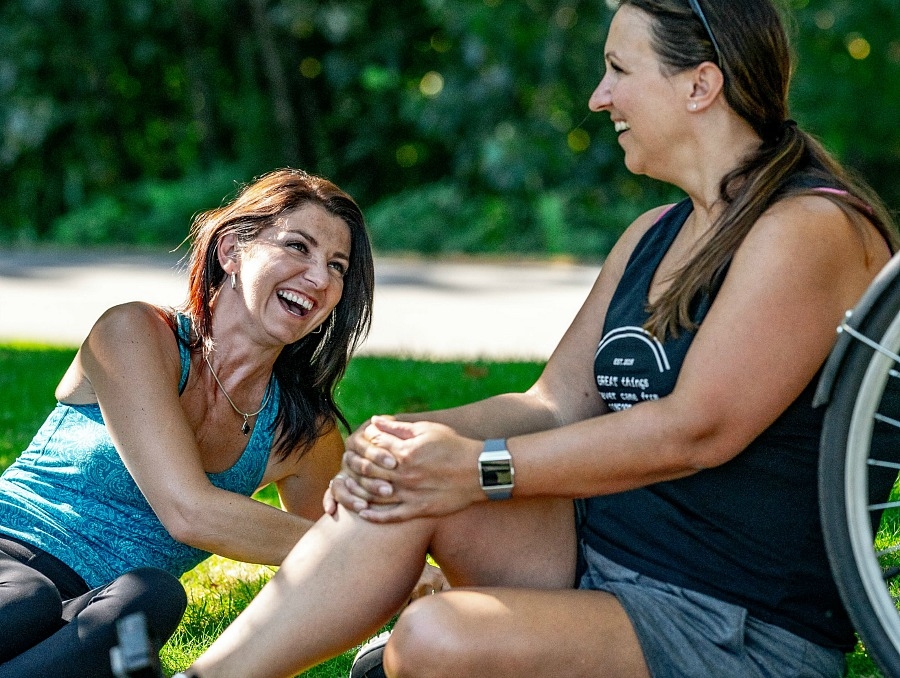 Words like "fitness," "working out" and" losing weight" immediately pop up when you think of a series like Mind Set Go. After all, it features unhealthy Canadians striving to get fit. But Lowell Taylor uses additional words to describe it: courage and perseverance.
"The level of vulnerability these participants go into … we learned so much from each of them," Lowell says. "We learned massive amounts about courage and perseverance and vulnerability and resilience. They have been through so much." Lowell and his wife, Julie, both certified health and fitness coaches, are back for the second season of Mind Set Go as coaches for the eight new Canadians taking part.
Airing Wednesdays at 8 p.m. Eastern on AMI-tv beginning January 30, these sophomore episodes have been expanded from 30 to 60 minutes, allowing for a deeper dive into the lives and struggles the participants have experienced in the past and on the road to health. Whether it's work-related stress, a traumatic accident, postpartum depression or illness, Lowell and Julie help uncover the negative coping behaviors and poor lifestyle choices used to ignore pain or obstacles.
"It's the power of the negative automatic thoughts," Lowell says. "I call them the NATs because they're flying around you all the time. It leads to this feeling of being overwhelmed, not feeling good enough and 'why bother.' Once we start to examine these negative automatic thoughts and start to challenge them and put down more realistic, helpful thoughts, these individuals can say, 'Three months ago I was stuck and now I've achieved something.' That builds confidence and resilience and the confidence to tackle another goal and move forward. You're not stuck. You can always move forward."
Helping the participants in their journey to improving their minds, bodies and souls are eight Paralympians who provide physical training, advice and encouraging words along the way. Those taking part are Ness Murby, Michelle Stilwell, David Willsie, Ina Forrest, Karolina Wisniewska, Pamela LeJean, Shawna Ryan and Andrew Haley. It's not an easy journey but there are incredible rewards, capped off by each participant tackling a physical challenge to show how their lives and attitudes have changed.
"These people are dealing with really big issues and now they're opening up in front of these TV cameras to help others and to move forward," Lowell says. "We were in awe many, many times and were brought to real tears and real laughter with these participants."
Mind Set Go airs Wednesdays at 8 p.m. Eastern on AMI-tv. Stream Season one of Mind Set Go on AMI.ca or via the AMI-tv App.
Keywords: Mind Set Go, AMI, AMI-tv, Paralympians, athletes, Lowell Taylor, Julie Taylor, fitness