AMI Insiders discuss Apple's iPhone 7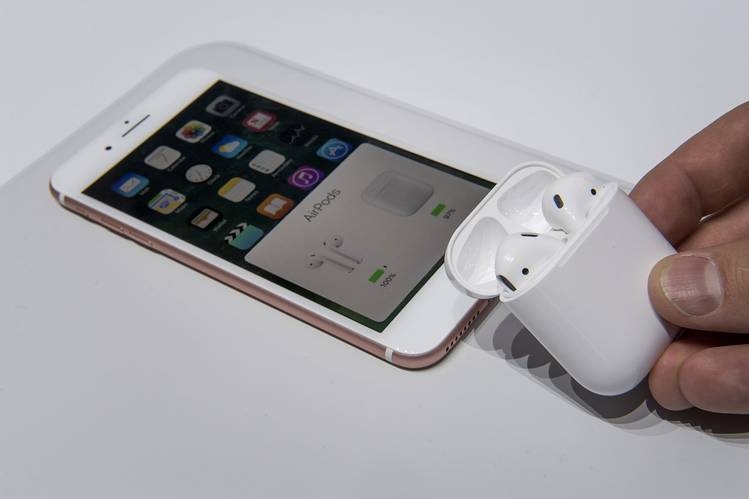 The internet is polarized like a pair of high-end sunglasses over Apple's decision to eliminate the conventional headphone jack from the new iPhone 7. The jack/headphone combo has been a staple of portable devices dating back to the days of the Walkman. Which raises the question: is the decision by Apple innovative and fresh, or just another back-handed, money-grabbing slap in the face of the dedicated Mac user?
AMI This Week Ottawa presenter Dave Brown gives us his take on the how this change could impact people who use their iPhone as a mobility aid, as well as the accessibility big picture surrounding the announcement.
Weighing in on the debate is AMI-audio fave Mike Agerbo from Get Connected, who sees great advantages to Apple retooling the iPhone 7 headphone jack (discussion begins at approx. 2:10 of interview).
Also with a thing or two to say about wireless earbuds is Cool Blind Tech, Jessica Rickards, who is annoyed by the extra wire headphone adaptor, distressed about the high price & low battery life of "Air Buds" and concerned about the clarity of the audio experience for all users, including those who are blind and low vision (discussion begins at approx. 4:05 of interview).
Both Agerbo and Jessica Rickard's interviews were moderated by Mike Ross and Stephanie Saberan on AMI-audio's Live From Studio 5.
Please weigh in on the issue on Facebook @AccessibleMediaInc or Twitter @AccessibleMedia, as AMI is always looking to spark debate, especially on the function and form of accessible technology.