The Tandem Project's Guide Me App
Inspiration is for collective, not personal, gain.
That was one of many powerful statements Jan Ditchfield, Founder and Executive Director of The Tandem Project, made at her organization's Huddle 2016 conference about inclusion in sport on June 25 and 26 in Ottawa.
Guide Me App
The Tandem Project's goal is to break down barriers and bridge gap between people who are sighted and non-sighted. Uniting thought leaders in the accessibility community at conferences like Huddle 2016 is critical to make this happen, but connecting people who are non-sighted with those that want to help is the key.
That's exactly the service that the Tandem Project's Huddle accessible app provides. The Guide Me feature within the larger Tandem Project app connects those two groups and allows users to find a guide, find a blind-vision impaired (BVI) athlete, chat with other users and join larger conversations on social media.
"I think projects like the Tandem Project app are going to change the world for athletes like us," Diane Bergeron said. "I cannot thank the volunteers enough for guiding us."
Download the Tandem Project Huddle's Guide Me app for iOS or Android.
Stronger in Numbers
"We're stronger in numbers to fight against adversity," Ditchfield said. 
Changing lives two steps at a time by building partnerships between people who are sighted and non-sighted was the sentiment that resonated throughout the first day of Huddle 2016.
Only three percent of Canadians with a disability are involved in organized sport, according to the Tandem Project. It's easy to blame that staggering number on a lack of interest from the blind and low vision community, but the reality is that it's due to a lack of opportunity.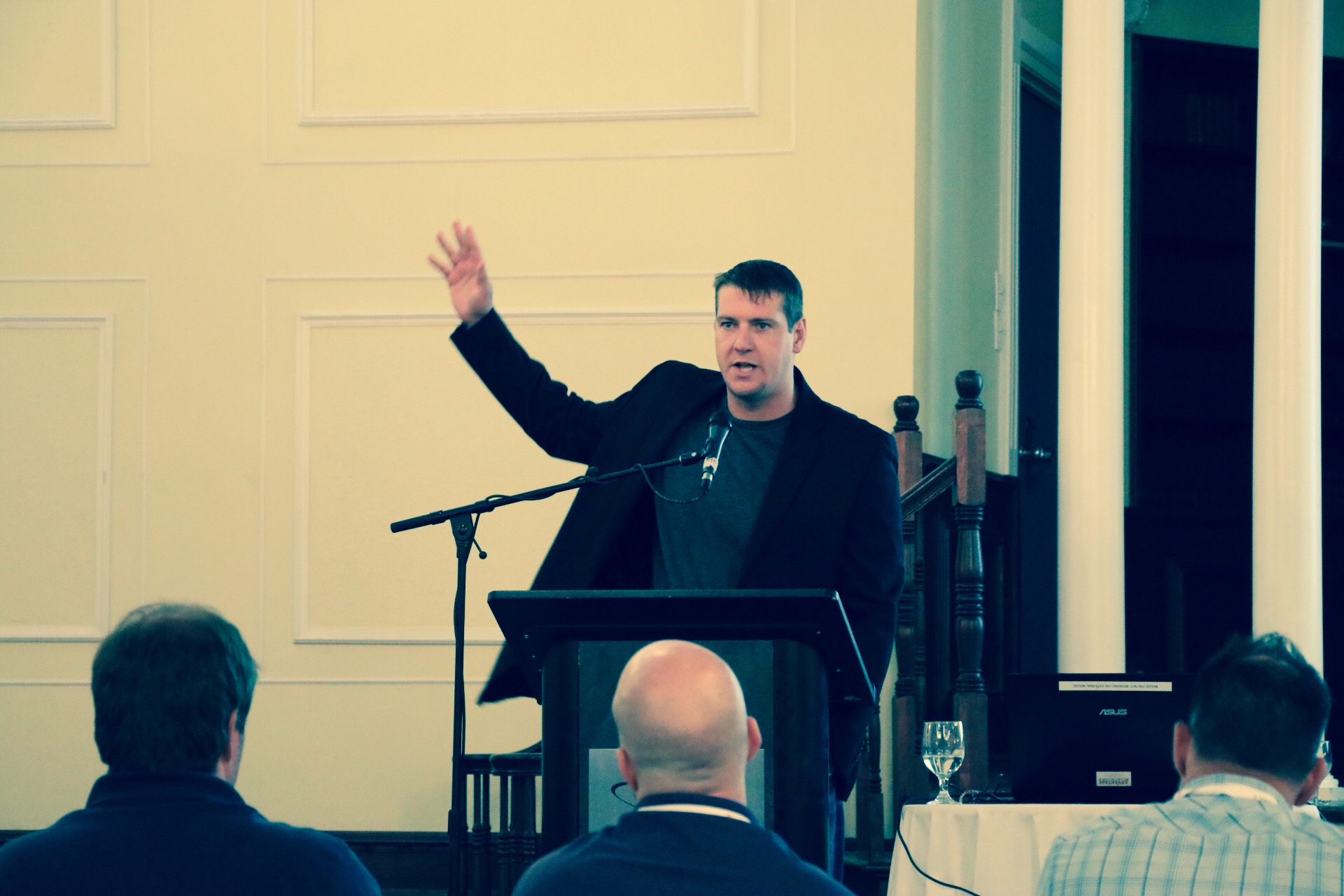 Blind Hockey
One of the sports that are building opportunities for the collective is blind hockey. AMI-tv covered the second annual Courage Canada National Blind Hockey tournament in Toronto in 2014, which featured 25 rookies, up to 65 players and four full rosters.
"Without AMI and CNIB, there's no way blind hockey would be where it is," said Matt Morrow, Executive Director, Canadian Blind Hockey Association (formerly Courage Canada), during his Huddle 2016 presentation.
Stay tuned for AMI Inside's full coverage of the Huddle 2016 conference later this summer on AMI-tv.