AMI Robert Pearson Scholarship winner plots her future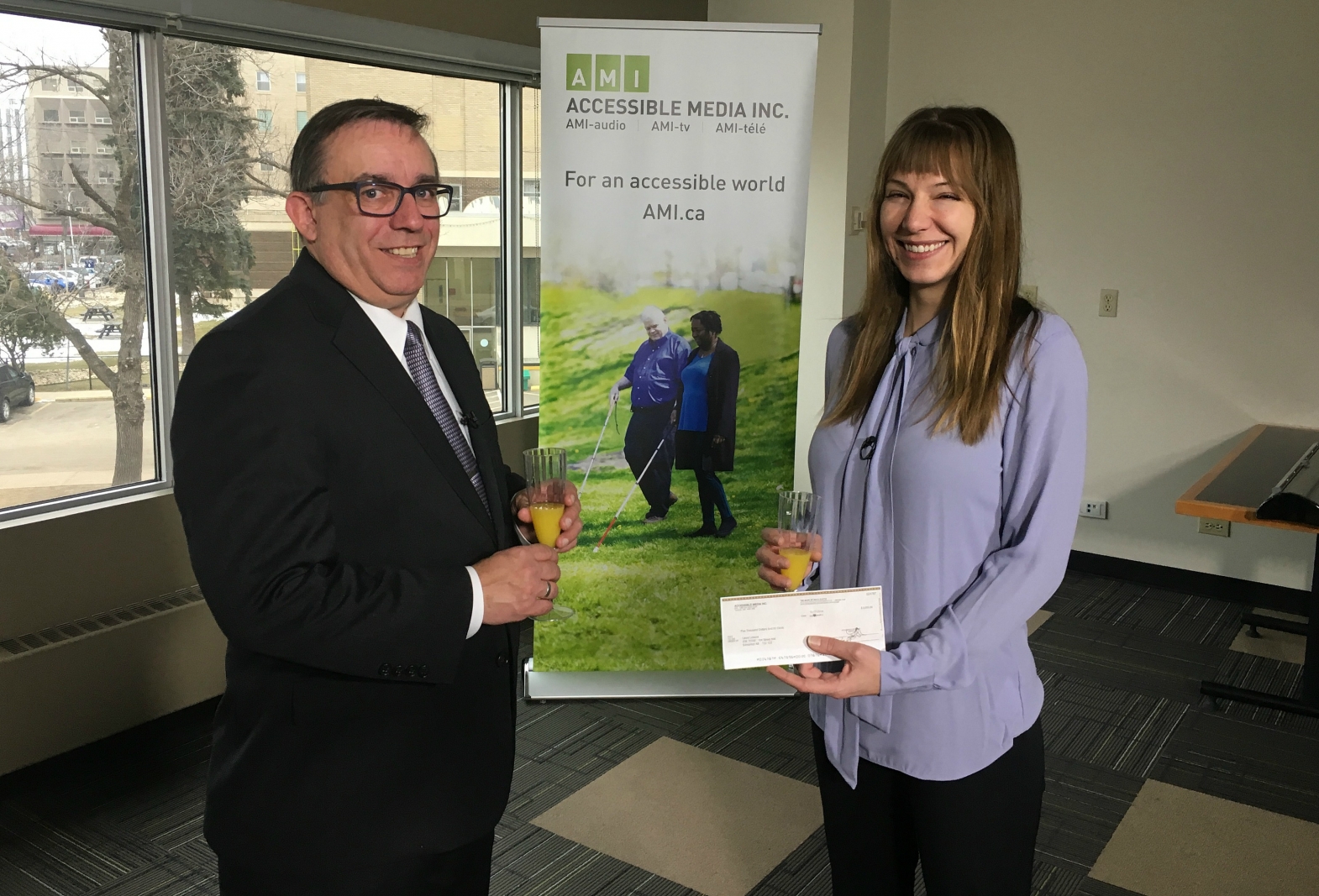 "I'm honoured. And shocked. And delighted. And very, very grateful." That was the reaction from Laura Lefevre upon learning she is the 2018 recipient of the AMI Robert Pearson Memorial Scholarship.
Following a review of over 80 applicants, Laura was awarded $5,000 on behalf of the program. Established in 2012, the AMI Robert Pearson Memorial Scholarship is open to Canadian students enrolled in a diploma or degree program at a Canadian post-secondary school; it is awarded annually to one English- and one French-speaking student with a permanent disability.
"I was only diagnosed with Asperger's just over a year ago," says Laura, who is in Year 1 of a Masters program in Interdisciplinary Studies at Royal Roads University in Victoria. "I can't explain how it feels to have spoken in a way that others can hear and to have that heard and acknowledged by AMI."
AMI partnered with the National Educational Association of Disabled Students (NEADS) to administer the program. Since its founding in 1986, NEADS supports full access to education and employment for post-secondary students and graduates with disabilities across Canada.
Laura believes in helping others out and actively aids marginalized groups and developing communities. She knows what it's like to have someone extend a hand when you need it most and wants to pay it forward. As for what's next, Laura plans to finish her studies and some of the stresses of school have been alleviated thanks to AMI.
"Having a bit of room to breathe financially will reduce the stress around finishing my studies and allow me to focus less on finances and more on succeeding," she says. "The succeeding part involves as much navigation of my foibles as it does navigation of material, so every bit of extra space I can carve out to just focus on those things is incredibly important. I genuinely appreciate AMI's having done some of the carving for me."

Keywords: AMI, Accessible Media Inc., Laura Lefevre, AMI Robert Pearson Memorial Scholarship