Top 5 Paralympic Sports: Day 2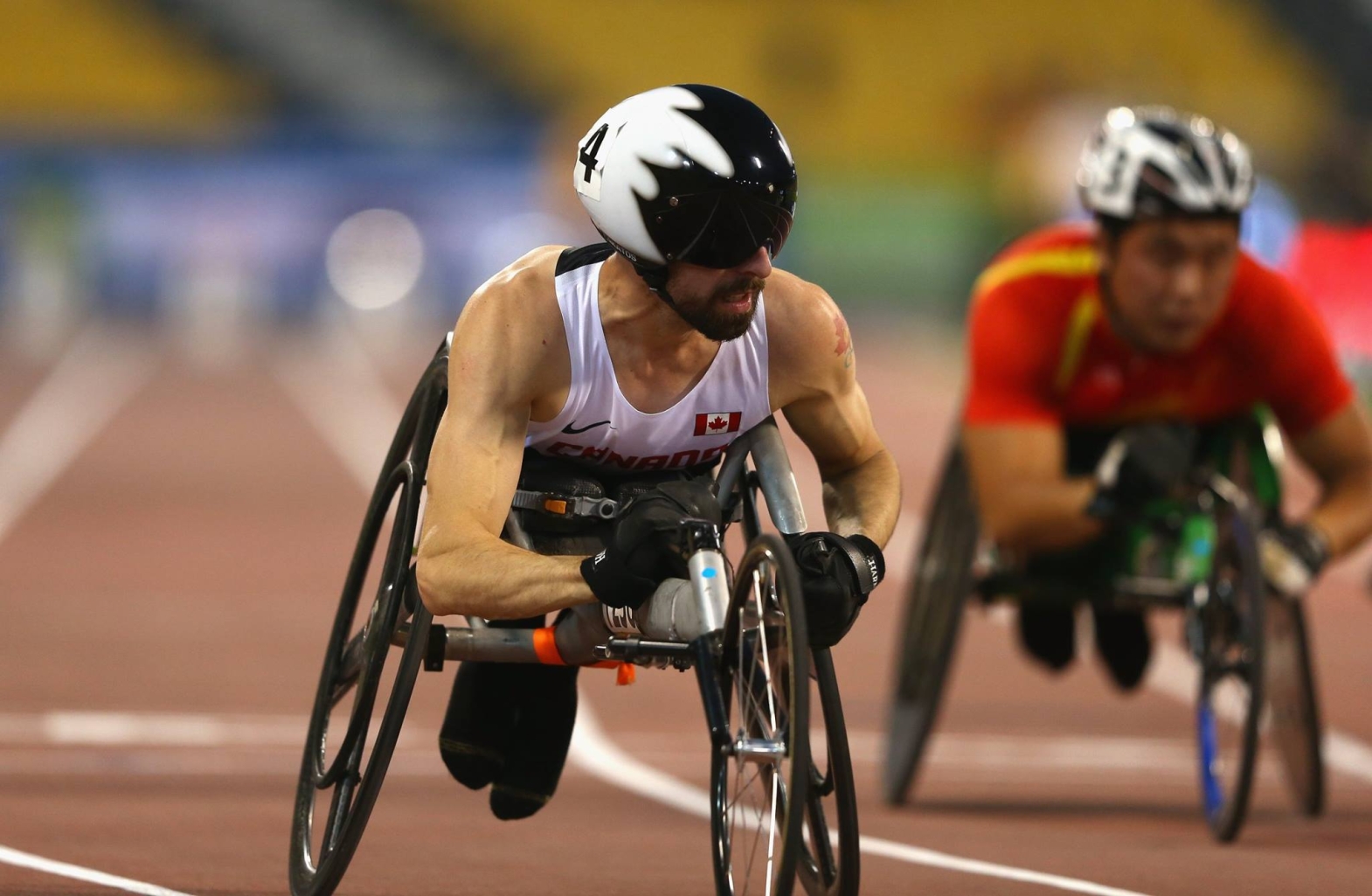 Each day of the Rio 2016 Paralympic Games, AMI presents the top five sports to watch, with a focus on Canadian athletes from the blind and partially sighted community. See the AMI-tv schedule for described video the Opening and Closing Ceremony of the Rio 2016 Paralympic Games on CBC, as well as weekend coverage of high-performance sport. For more information regarding daily coverage of the 2016 Paralympic Games on CBC, please visit cbc.ca/paralympics.
Wheelchair Rugby
On Day 2 of the tournament, the powerful Canadians take on their arch European rivals, The Netherlands – and its always exciting when these 2 big teams go head to head, chair to chair.
Watch our feature on Team Canada Captain Trevor Hirschfeld, and how he's getting the boys ready for big matches like this one:
Athletics
Canadian Wheelchair racer Brent Lakatos will have some stiff competition in Great Britain's Mickey Bushell in the Men's 100m. Lakatos most recently took home three gold medals at the Toronto 2015 Parapan Am Games, and is looking to medal in Rio as well.
Goalball
The Canadian Women's Goalball team featuring Whitney Bogart, Amy (Kneebone) Burk and Ashlie Andrews were Pan Am Bronze medalists at TO2015, and hope to add to Canada's history of Gold medal Olympic performances at Rio2016 when they take on Turkey to open the competition.
The Men's Team opens against the hometown Brazilians, who will be tough to beat on their home court. AMI's Laura Bain recently caught up with goalball athlete Simon Richard, to learn more about his road to Rio.
Sitting Volleyball
The Canadian women's sitting volleyball team will take it to the net against Brazil in this primetime matchup. The Brazilians love volleyball and will be looking for little else but total victory. Maybe the Canadians can spoil the party…?
AMI "sat down" with the Team Canada sitting volleyball team back in the summer for some pointers.
Wheelchair Tennis
Philippe Bédard won doubles bronze with Canadian Paralympian Joel Dembe at the Toronto 2015 Parapan Am Games, and hopes to win singles glory at Rio 2016.