Alex Smyth previews AccessNow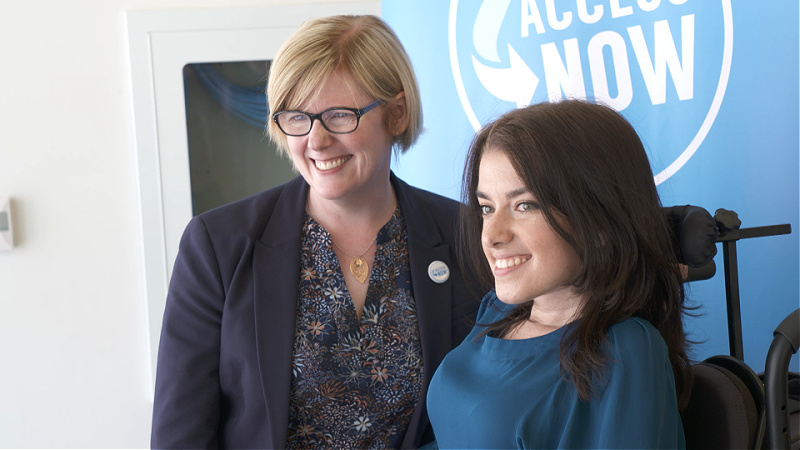 By Alex Smyth
When we work on a story at AMI, the process can vary depending on a number of factors. When it comes to the story on AccessNow, this is a story that has been years in the making. Starting back in 2019, we knew we wanted to profile AccessNow and Maayan Ziv, its founder and CEO.
Originally, we had larger plans to tell a longer story in the form of a documentary. Unfortunately, that did not materialize as schedules fill up, priorities get shifted, and resources go from one project to another. Nonetheless, we maintained a plan to try and do something on the organization and the federal funding they received.
Eventually, the opportunity presented itself when we spoke with Maayan about the Trans Canada Trail project that AccessNow was involved in, providing valuable tracking and accessibility information for the trails across the country. We were able to speak with her about that project, as well as the other things the organization has been doing during the pandemic. Not satisfied with staying still, they have worked to incorporate pandemic-related services into their app with a new feature called Access From Home.
I will be the first to say that I always want to showcase and share the stories of organizations that are working hard to make the lives of those with disabilities better, and AccessNow has been a great example of that for a long time. By sharing simple, but impactful, information to users on things they need to know—from washroom availability, the ease of mobility in the space, and other accessible services available—people with disabilities have a chance to confidently go where they need to.
Now that the government of Canada has recognized the great work that AccessNow is doing, they will continue to grow and, I hope soon, there will be a presence in every major city across this country. It may have taken a few years, but we finally had a chance to tell this story and highlight how they've have grown.
Here's hoping the next time we try and check in with AccessNow, it will be a lot easier!
Watch the segment on AMI This Week, Monday at 8 p.m. Eastern on AMI-tv. Want to read more from Alex? Search his name!