Grant Hardy previews the CNIB How I Did It Program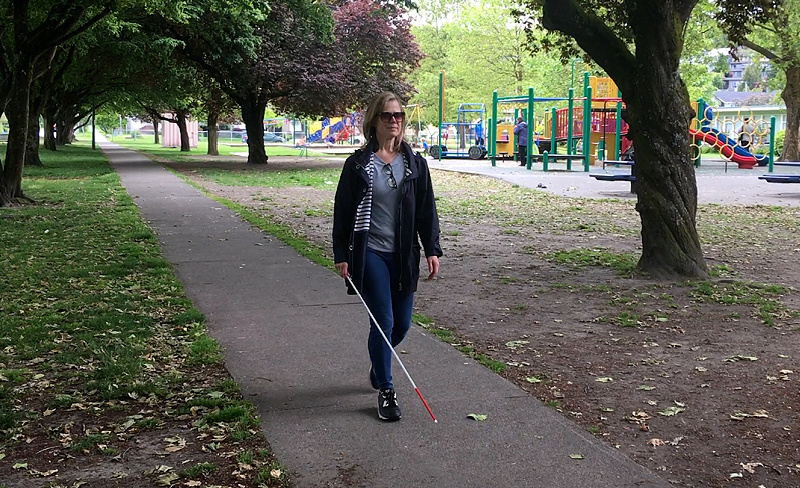 By Grant Hardy
Growing up, my mother was determined that my brother and I—both blind from birth—would have fulfilling careers just like anyone else. While factors like Braille proficiency greatly enhance your chances of maintaining employment, the unemployment statistics are out there, and they're terrifying. Many people with disabilities want to work and are capable of working, but for whatever reason have encountered physical or attitudinal barriers that keep them from doing so.
Due to this, it's really important to maintain a network and community of like-minded individuals who are working in the profession you want to be in, or even people who can tell you the ins and outs of office etiquette. I know peer support really helped me when I got my first job while in school, at a call centre. And since I knew I wanted to work in broadcasting from a very young age, I did all I could to find other blind people in the field to chat with about their experiences.
This is why the CNIB How I Did It Program, which we feature on an upcoming episode of AMI This Week, is so valuable; it does exactly this. The sessions, which are held virtually, provide an opportunity for a blind or partially sighted individual to speak about their career so other blind and partially sighted participants can learn the ropes. The speaker we interviewed, Wendy Eedy, partook in studies and worked as a councillor. She spoke about how helpful it is when an individual lays out the path for others to follow. For her, her example is sports. She may not have the interest to climb a tall mountain and may believe she doesn't have the ability even if she wanted to. But if she heard another blind person talk about mountain-climbing, it may inspire her to follow in their footsteps. The same, really, is true for career hunting: for individuals who are feeling hopeless, having people speak about their career successes inspires hope for the future.
The program is in great hands. Lyndsey Rosevear, Program Coordinator at the Come to Work Department at CNIB, has experience running a non-profit and working internationally. She joined CNIB following her own history of vision loss. She spoke passionately about the goals of the program, including motivating participants who may be newer to vision loss and introducing them to the wealth of careers that people in the community are doing: from politics to construction. We also got the chance to hear what participants are getting out of the program, from improving their own confidence to gaining a network of professionals to chat with.
Ultimately, it's important to be self-accepting with where you are now on your journey of vision-loss and employment. But it's great that resources like How I Did It are available, to showcase the plethora of careers that people who are blind or partially sighted are capable of doing. Check out the piece, and my hat is off to the CNIB for maintaining this resource.
AMI This Week airs Mondays at 8 p.m. Eastern on AMI-tv. Want to read more from Grant? Search his name!