Christopher Vallée previews his chat with Brigitte McCauley-Philion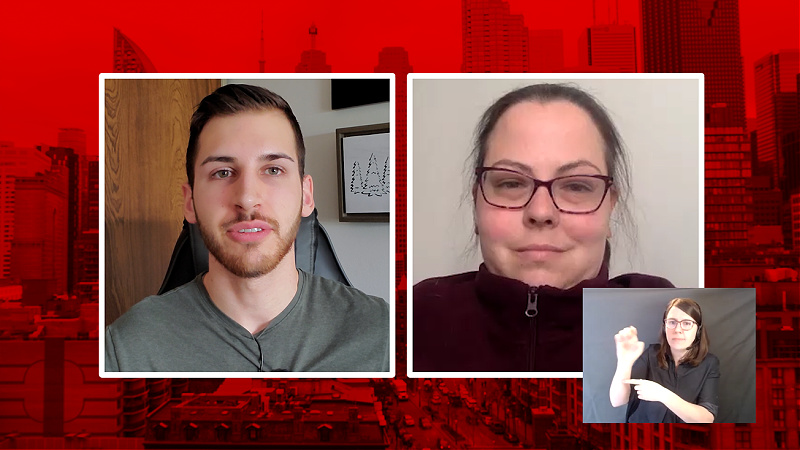 By Christopher Vallée
Eating disorders are isolating illnesses that in many cases, require intensive treatment. With an ongoing pandemic and mandatory stay at home orders, the number of people falling victim to eating disorders has risen at an astronomical rate. The demand for treatment has grown significantly and the resources available have not kept pace.
Amongst the long wait times, what challenges does an eating disorder treatment present? Is treatment accessible to the disability community? Are there resources in place to properly treat patients who need specific accommodations? Brigitte McCauley-Philion, who is Deaf, has accessed treatment for her eating disorder on several occasions. Unfortunately, Brigitte has been constantly challenged by the lack of support she was given.
"Eating disorders do not discriminate. It doesn't matter what ethnicity, body size or socio-economic status you are, you can still be affected," Brigitte says. "What often gets overlooked is that eating disorders affect people of all abilities. Because I'm Deaf, I am missing out on key therapeutic elements. How is that fair?"
As an eating disorder survivor, I can attest that it's HARD work to cross the bridge to recovery and live a life free of the illness. It takes a lot of strength, determination, and support. I'm hurt and shocked to hear that there are accessibility challenges with treatment. Therapy was what sparked my desire to defeat the bully that lived in my head for so many years. How is one supposed to get better alone or with limited amount of help? Brigitte's anger towards the inequities with treatment has transformed into advocacy work for people who relate to her story, she wants to be part of the crucial change.
Learn more about how Brigitte is advocating for the greater need of accessibility in mental treatment by watching AMI This Week on Monday, June 28, at 8 p.m. Eastern on AMI-tv.
Want to read more from Chris? Search his name!