Alex Smyth previews the return of Level Playing Field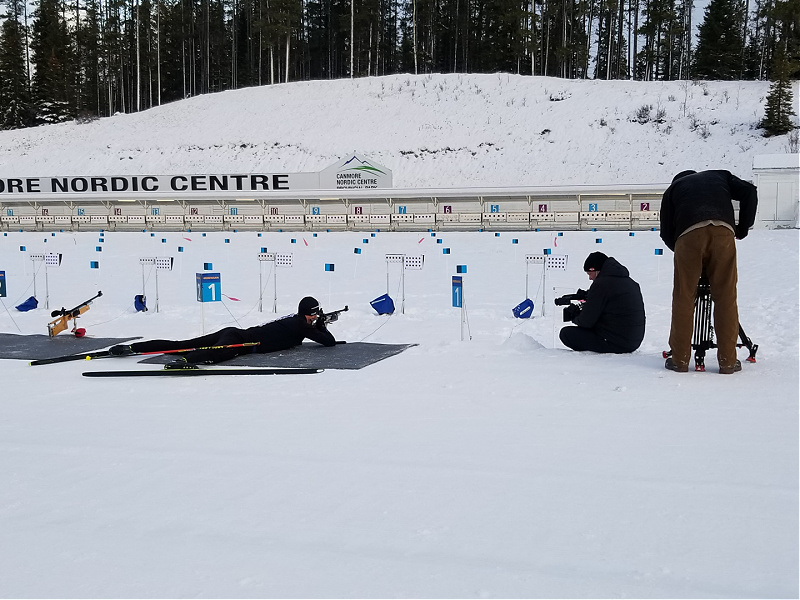 By Alex Smyth
It's been a while, but the wait is finally over, as Level Playing Field is back on AMI-tv! Returning Monday, July 11, at 8:30 p.m. Eastern, the AMI original sports show explores the athletes, organizations, and people leaving their mark on the para-sports world. Host Greg Westlake returns with four new episodes to explore a range of topics and people. With emerging para-sports at the forefront of this season, audiences will have a chance to discover some of the lesser-known sports making waves.
Working on Level Playing Field is always such a treat for me as I love sports and as an associate producer, it allows me to craft and share stories from the para sport community that people may not be aware of. For instance, many will be familiar with Paralympian Mark Arendz. He is one of the most decorated Paralympians in Canadian history and has dominated the sports of Para-biathlon and Para-Nordic Skiing. But in telling his story, we can explore his journey to the top of the sport, and how he gives back to those who help him along the way. In my mind, those elements are just as important, if not more so, to understanding and knowing who he is.
On the flip side, Level Playing Field provides audiences the opportunity to learn about a sport few people may know about, like Para surfing. We meet members of Canada's Para surf team and learn about the development of the sport and athletes who are riding the wave to success while wearing the maple leaf. We find out about the hopes and development of the sport, with aspirations to have it included in the Paralympics, and the sacrifices the athletes make to chase their dream.
While the athletes at the top of the para-sport world get the headlines, this show also shines a spotlight on the grassroots organizations giving members of the community a chance to be included in a sport or game they enjoy. VOLT Hockey is a great example of this. Originally started in Denmark, it has been growing in popularity in Canada thanks to Variety Village, and now teams are popping up across the country. Providing a twist on Canada's favourite pastime, VOLT allows members of the disability community access to the game which they may not have been able to before.
The whole Level Playing Field team is so proud of the work we've done this season on the show, and we cannot wait to share it with our audience, so be sure to watch the new season debuting Monday, July 11, at 8:30 p.m. Eastern on AMI-tv, and catch previous episodes at AMI.ca or through the AMI-tv App.