Grant Hardy previews Mission Possible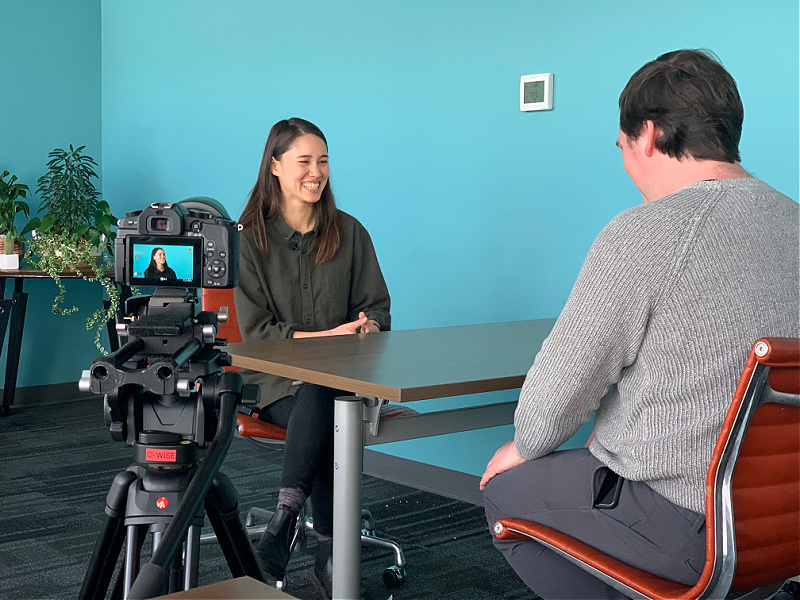 By Grant Hardy
Vancouver's Downtown Eastside has unique needs, with many in the community struggling with addiction and poverty. But there is a growing number of organizations, called social enterprises, that are entering the community to serve the public and address the issues inhabitants know all too well about. I have covered many such social enterprises throughout my career at AMI, and they are always incredible stories to share, with amazing and friendly people who open their hearts and minds both to us and to the communities they serve.
Mission Possible is one such social enterprise, and I invite you to check out the segment we produced on them for AMI This Week. The organization helps individuals break the cycle of poverty and achieve greater success in their lives. There are several arms to Mission Possible, including hot meal programs, employment readiness and pre-employment training, and even paid work experience. Of particular focus was the Employment Readiness Program. It helps marginalized community members ultimately transition into meaningful employment, including developing a résumé, gaining work experience, possibly filling gaps in said résumé, and determining the skills and abilities that serve them best.
I spoke with two people who were positively impacted by the Employment Readiness Program. Alan struggled with alcoholism and became marginalized, but thanks to Mission Possible he now realizes his skills and abilities lend themselves to a career assisting other people who are marginalized. For example, he has knowledge on how to apply for certain tax credits they may be entitled to. Shauna and her family also struggled with drug addiction, but now she's been able to transition to a meaningful job as a front desk worker at an SRO (single room occupancy hotel) in the Downtown Eastside.
Mission Possible is also able to provide a helping hand in other ways, such as through hot meals to community members who need them.
Ultimately, everyone we spoke to praised the community and inclusive aspects present in Mission Possible. It is obvious the staff are passionate about this project and organization, and determined to make their communities better. Now that's inclusion, and it's done in an incredibly respectful way that takes into account the needs of the vulnerable residents they serve. I invite you to tune into our piece to learn more about Mission Possible.
Learn more about Mission Possible on AMI This Week, Monday at 8 p.m. Eastern on AMI-tv.
Want to read more from Grant? Search his name!