Alex Smyth previews Priscilla Gagné's Self Defense Segments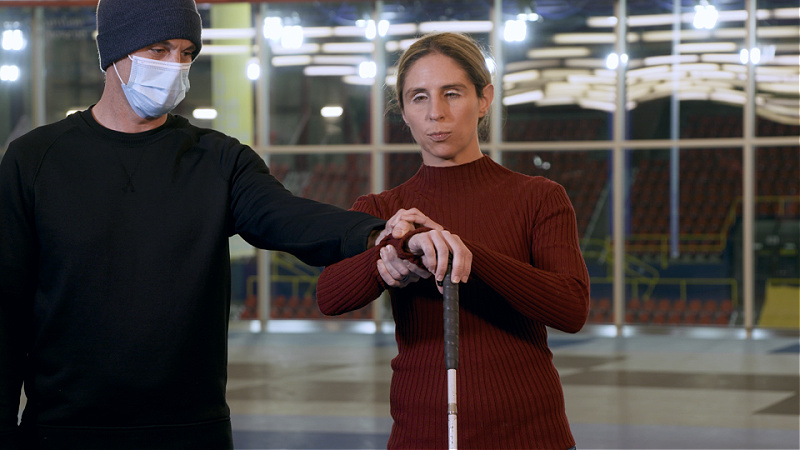 By Alex Smyth
Have you ever found yourself waiting at an intersection for the light to change and a stranger comes up to you and while they may have good intentions, forcibly tries to grab you and bring you across the street? Or have you had someone you don't know try and grab and pull you against your will?
Well, don't fret, as AMI This Week has got you covered! In a short series of segments, Canadian Paralympic Judo star Priscilla Gagné offers tips and tricks for dealing with these situations with her self-defense tutorials. She highlights a few different scenarios and goes step by step on how to protect yourself and let them know you want to be left alone. She describes the scenarios that you may encounter and then takes you through the ways to disengage and protect yourself.
Priscilla knows a thing or two about dealing with people grabbing and holding her. She won a silver medal in Judo at the 2020 Tokyo Paralympics and was Canada's flag bearer for the Opening Ceremonies. As one of the best in the world, she shares her knowledge and expertise on how to break grabs, slide body position, and force people to let you go.
Living with vision loss can make these unwelcomed situations scary and intimidating, but as Priscilla explains in her segments, it's about being confident in yourself and applying the right force at the right time. It never hurts to practice some of these maneuvers and tactics at home so that if the need arises, you are prepared.
It is also important to remember that these videos and the information provided should only be used to defend yourself in a situation where you feel you cannot get away and if you are dealing with a stranger who won't leave you alone, screaming for help and getting separation is key.
So do you want to pick up some self-defense strategies from one of the best Para Judo athletes in the world? Then, tune into AMI This Week on Monday at 8 p.m. Eastern to catch some of Priscilla's segments. You can also find them online at AMI.ca or on the AMI-tv App.
Want to read more from Alex? Search his name!