Jillian Gillis previews Drag Queen Shayla Shenanigans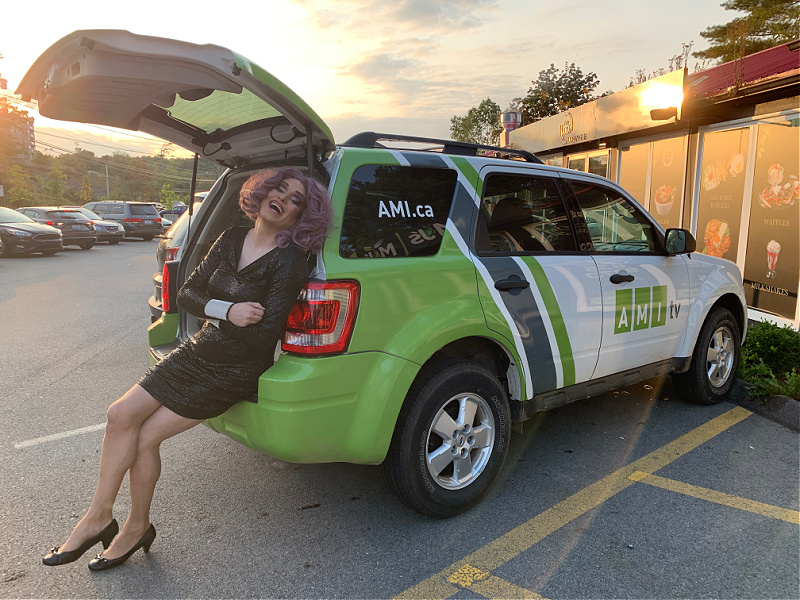 By Jillian Gillis
This has to be my favourite shoot I have been on to date, and you will not want to miss this story. When I heard about Steven Poole, I knew I had to meet him, and let me just say he has an incredible presence on and off the stage!
Steven, also known as Shayla Shenanigans, is well known in the Halifax drag community. Over his 22 years of doing drag, he has built quite the impressive resumé, including producing, hosting and performing over 1,000 shows, raising money for local charities, sponsoring families at Christmas, delivering necessities to those needing assistance during the pandemic and mentoring 11 "drag kids."
Recently, I had the pleasure of joining Shayla for a day full of drag events during the Halifax Pride Festival. Shayla hosted a drag queen story hour, an all-ages drag show and an adult evening performance. I also had the chance to sit down with Steven so he could tell me about his experience with sight loss; he has no vision in his left eye and is partially sighted in his right. His vision does impact how Steven applies his makeup and manages his performances, but he's come up with some adaptations that work well for him.
I have a deep love for the LGBTQ+ community, so it was a treat to spend time getting to know Steven and see firsthand how he inspires others. I don't want to give too much away but I may have made an appearance on stage in a wig, I just couldn't resist!
To see more Shayla or book her to host an event visit her website.
Tune into the segment to learn more about Steven and how he uses his drag to empower others by watching AMI This Week on Monday, October 18, at 8 p.m. Eastern on AMI-tv.
Want to read more from Jillian? Search her name!