Grant Hardy previews WAGS of SCI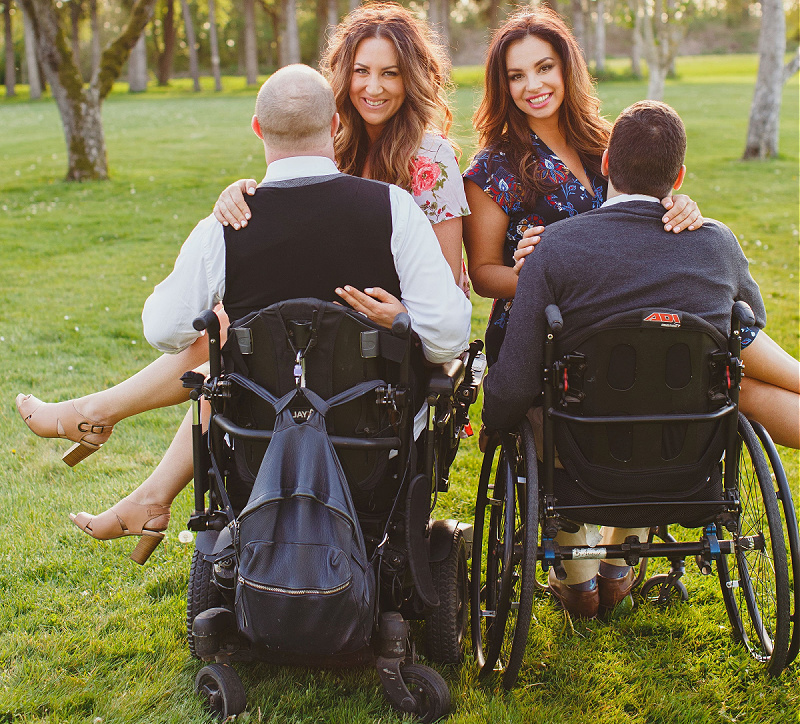 By Grant Hardy
WAGS of SCI, or "wives and girlfriends of SCI," is a support group for women with partners who sustained a spinal cord injury. It's one of the most powerful of our AMI This Week stories.
Two young women, Elena and Brooke, had their lives change when their partners had accidents resulting in quadriplegia. Brooke's partner, Evan, was injured when a massive, unsecured load of construction material fell from a truck onto his head, while Elena's partner, Dan, was injured in a diving accident in Cuba. In both cases, the injury, aftermath, and recovery were terrifying for all involved, and I'll let the couples describe their experiences in their own words. In addition to our interviews with the couples in our story, there's more info on their experiences in an article on Love What Matters.
Disability often pushes couples apart rather than bringing them together, but the two couples we talked to—and many others in WAGS of SCI—have made this journey work for them. Ironically, one thing Elena and Brooke found is that while there are a reasonable number of resources to assist people with spinal cord injuries with rehabilitation, there aren't a lot of resources for their partners and loved ones. So after meeting on Instagram, they started an online community where women in the same situation can come together, share support and experiences, and learn from one another. The group also does some advocacy, including partnering with a lawyer who can help guide members towards resources for filing for compensation and insurance benefits, adaptations for the home, and simply helping set up medical appointments with the right people. A podcast and many other public resources round out their extensive website and community.
Whether you're going through a similar situation yourself or find stories about the power of love heartwarming, I encourage you to check out our piece on WAGS of SCI on AMI This Week. Tune in to AMI This Week, Mondays at 8 p.m. Eastern, on AMI-tv or stream it anytime on AMI.ca and the AMI-tv App.
Want to read more from Grant? Search his name!