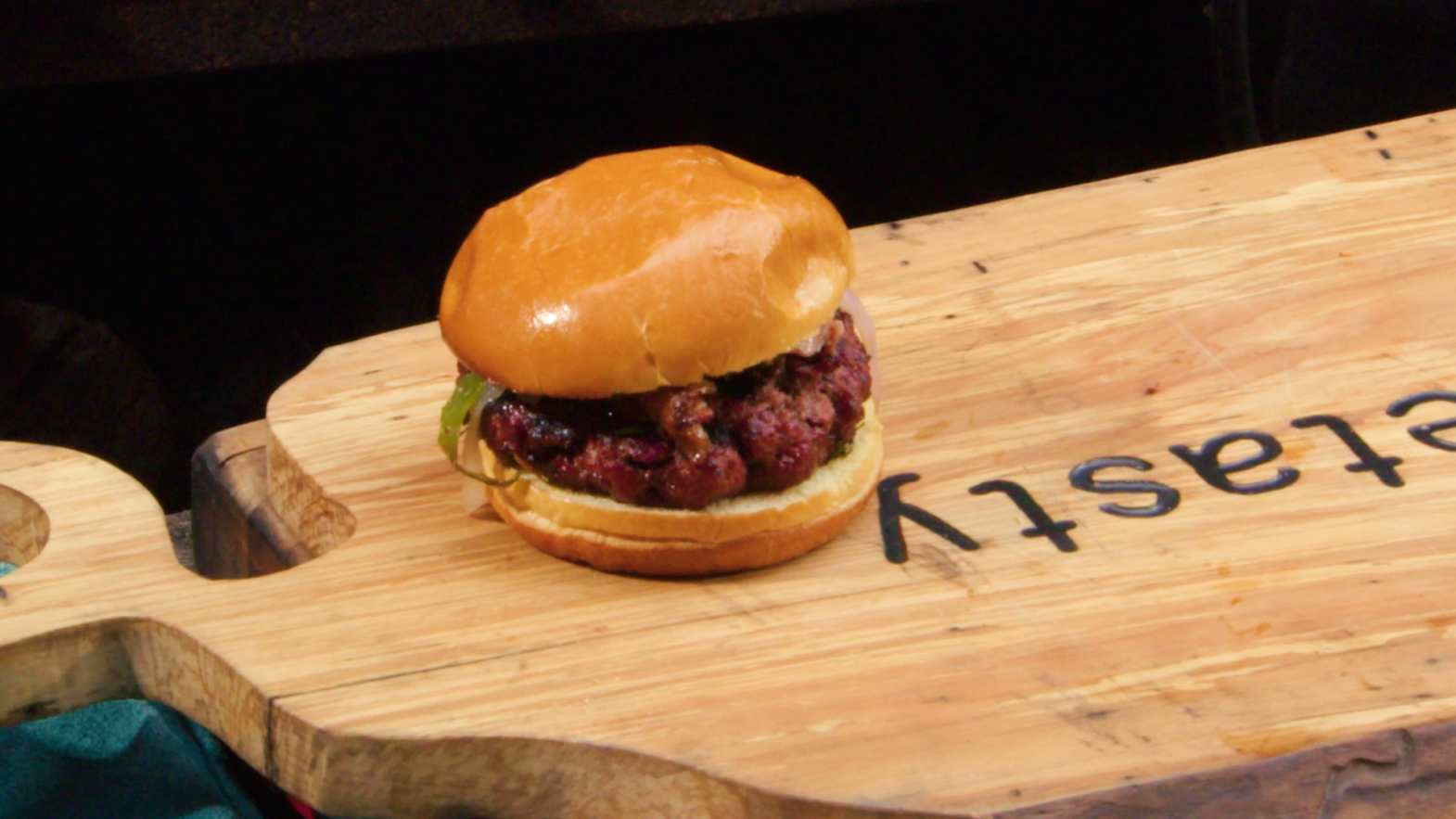 Chef Ted Reader: Grilled Cheeseburgers
Ingredients: (for 8 cheeseburger patties)
• 2 pounds icy cold regular ground beef chuck
• 3 TBSP bone dust BBQ seasoning
• 8 cheddar or smoked cheddar cheese slices
• 8 potato hamburger buns or other hamburger buns
• ¼ cup melted butter
• 8 leaf lettuce leaves
• 2 red ripe beef tomatoes, sliced
• ½ red onion, thinly sliced
• ½ white onion, thinly sliced
• 4 pickles, sliced
• 8 TSP Dijon mustard
• 8 TSP mayonnaise
• Non-stick cooking spray
• 8 slices raw bacon
• 2 hot peppers, diced
• Salt and pepper, to taste
• 4 TBSP Worcestershire sauce
Instructions:
1. Place the icy cold regular ground beef in a large bowl. Season the ground beef with the bone dust BBQ seasoning. Mix well until combined.
2. Form beef mixture into 8 x 4-ounce patties as similar in size as possible. Use an ice cream scoop if needed.
3. Cover and refrigerate for a minimum of 1 hour to allow the patties to rest.
4. Pre-heat grill to medium-high temperature, or 400-500 degrees Fahrenheit.
5. Spray burgers on both sides lightly with non-stick cooking spray.
6. Grill the burger patties for 4 to 5 minutes per side until well done, but still moist and juicy. The internal temperature should be 160 degrees Fahrenheit. NOTE: do not squish or press the burgers while they are grilling. When you squish a burger, you push all the juices and flavours out. A well-done burger can still be juicy.
7. On a separate soapstone or metal or iron pan, add the bacon, diced, the onions, thinly sliced, and the hot pepper, diced. Add a pinch of salt and pepper and allow to cook on the grill for 4 to 5 minutes, tossing occasionally.
8. In a small bowl on the BBQ grill, add butter and Worcestershire sauce, mix well when melted and allow to warm for 2 to 3 minutes.
9. Spread the sauce mix evenly on each burger patty while grilling.
10. Top each burger with a slice of cheddar cheese. Close the grill lid and allow the cheese to melt.
11. Remove cooked burgers from the grill and lay on hamburger buns.
12. Add tomato slice, pickle slice, lettuce, and a generous helping of bacon, onion, hot pepper mixture.