For Employable Me, the key is in the casting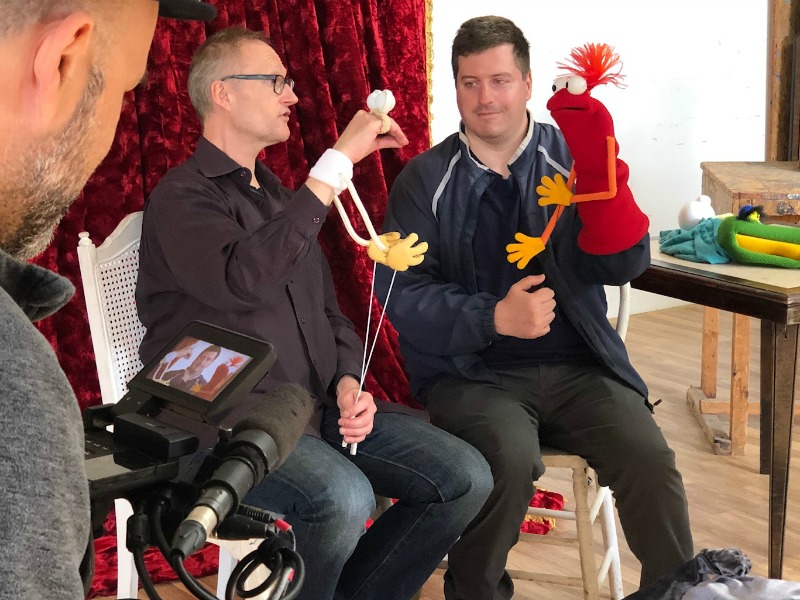 Casting is key on a reality show. For series like Survivor, The Bachelor or MasterChef, producers are—for the most part—looking for big personalities to equal on-air drama. For a documentary series like Employable Me, casting is just as important as on those other programs, but for a very different reason. And, it truly is reality.
"This show completely relies on casting, from the job seekers to the experts and the employers," says Katie Lafferty, series producer at Thomas Howe Associates Inc. "Every season we look for job seekers with really great stories to tell who are compelling characters on television that the audience is really going to connect to." Those job seekers include Dylan, who has Down Syndrome and wants more acting roles; Jordan, who has Autism Spectrum Disorder and wants a job that involves his passion for trains; and Yang, a single mom who is blind and hasn't had employment since she arrived in Canada nine years ago.
Returning Wednesday, October 23, at 8 p.m. Eastern on AMI-tv, Season three of the award-winning Employable Me introduces viewers to Dylan, Jordan, Yang—and nine additional Canadian job seekers—who are determined to show that no one is unemployable. Helping them in their quest for possible employment are experts and community partners. Those include Minister of Public Service and Procurement Carla Qualtrough, Senator Jim Munson, March of Dimes Canada, Kelly Services, Auticon and the Geneva Centre for Autism and companies like George's Trains, The Second City, La Prep, Myplanet, Sobeys, Mindshare and JOIN (Job Opportunity Information Network). 
Lafferty says the Toronto area, where Employable Me is filmed, has a massive talent pool of people with disabilities and neurological conditions who are eager to work. Potential employers need to understand that, by asking questions and educating themselves, they will find loyal, passionate employees of all abilities.
"We are so grateful to the employers who appear on this show," Laffery says. "They are putting their company name out there, and the jobs don't always work out. That's also real life."
Employable Me airs Wednesdays at 8 p.m. ET on AMI-tv. Stream past episodes and seasons on AMI.ca or via the AMI-tv App on iOS and tvOS. 
Keywords: Employable Me, Thomas Howe Associates Inc., AMI, Accessible Media Inc., Katie Lafferty, employment, Canada, Banff World Media Festival