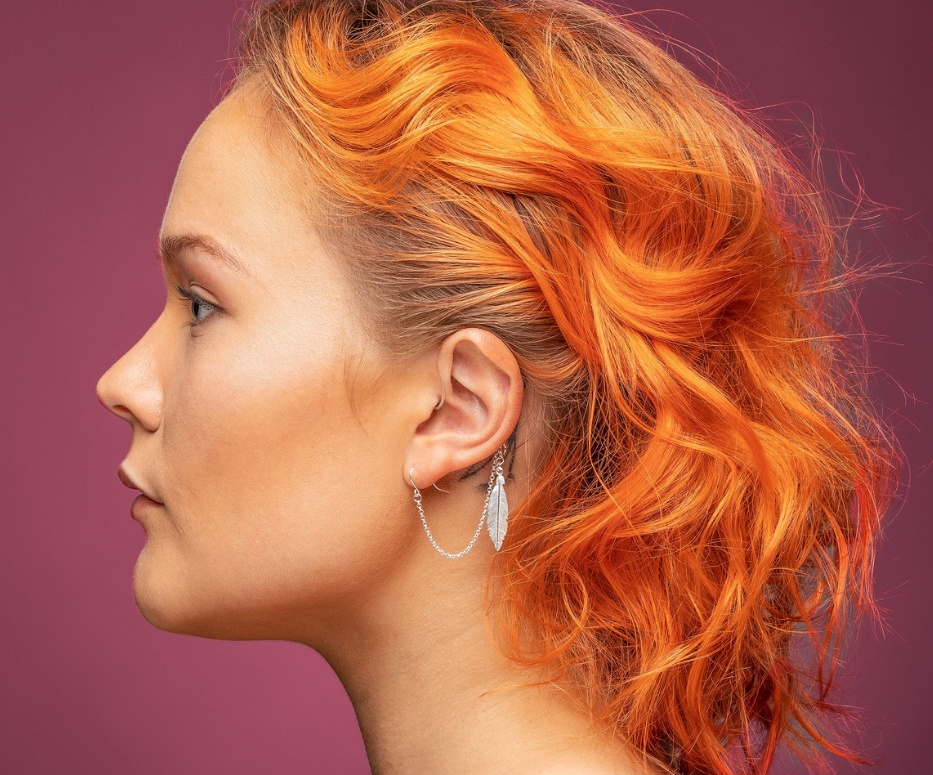 We're celebrating the Season 2 debut of AMI's Fashion Dis in style. We've teamed with the folks at Deafmetal to give away silicone holsters and style accessories for hearing devices.
DEAFMETAL® is a jewelry innovation for hearing device users. With Deafmetals, you can transform any hearing device to capture your own style and personality, and also keep them safe from being damaged by falling or getting lost. The key invention is a small and flexible design-patented silicone holster that easily fits around a hearing aid or cochlear implant processor, without causing auditory interference. With the DEAFMETAL® Holster stigmatized hearing devices become functional jewelry.
Learn more about Deafmetal. Purchase Deafmetal items via Audiology Market Inc.
Simply head to AMI's Facebook and Instagram pages, make sure you're following AMI, then like AND tag at least one friend on the Fashion Dis contest post pinned at the top of the page.
Instagram: @accessiblemediainc
Facebook: @AccessibleMediaInc
The contest ends on Wednesday, May 31, so head to Instagram and Facebook now!
And don't forget to tune in to new episodes of Fashion Dis, Wednesdays at 8:30 p.m. Eastern, on AMI-tv. You can always stream Fashion Dis on demand on AMI.ca and the AMI-tv App for Apple and Android devices.
No purchase necessary.
RULES AND REGULATIONS
Details:
- There are three (3) holsters and seven (7) style accessories to be won. Approximate retail value of prize: $320.00 CAD.
- You must be 18 years or older to enter this contest. This contest is open to legal Canadian residents only.
- Entries are limited to one entry per person, per day during the contest period.
- All entries must be received by 11:59 p.m. (Eastern Standard Time) on Wednesday, May 31, 2023.
- This prize must be accepted as is and has no cash value.
- To enter this contest, you may not be employed by Accessible Media Inc. (AMI-tv, AMI-audio or AMI-télé).
- A random draw will be executed by Accessible Media Inc. on Friday, June 2, for the prize, in Toronto, ON, from all eligible entries received on or before the Contest closing date. The winner will be contracted via Direct Message. The odds of winning a prize will depend upon the total number of eligible entries received on or before the applicable Contest closing date.