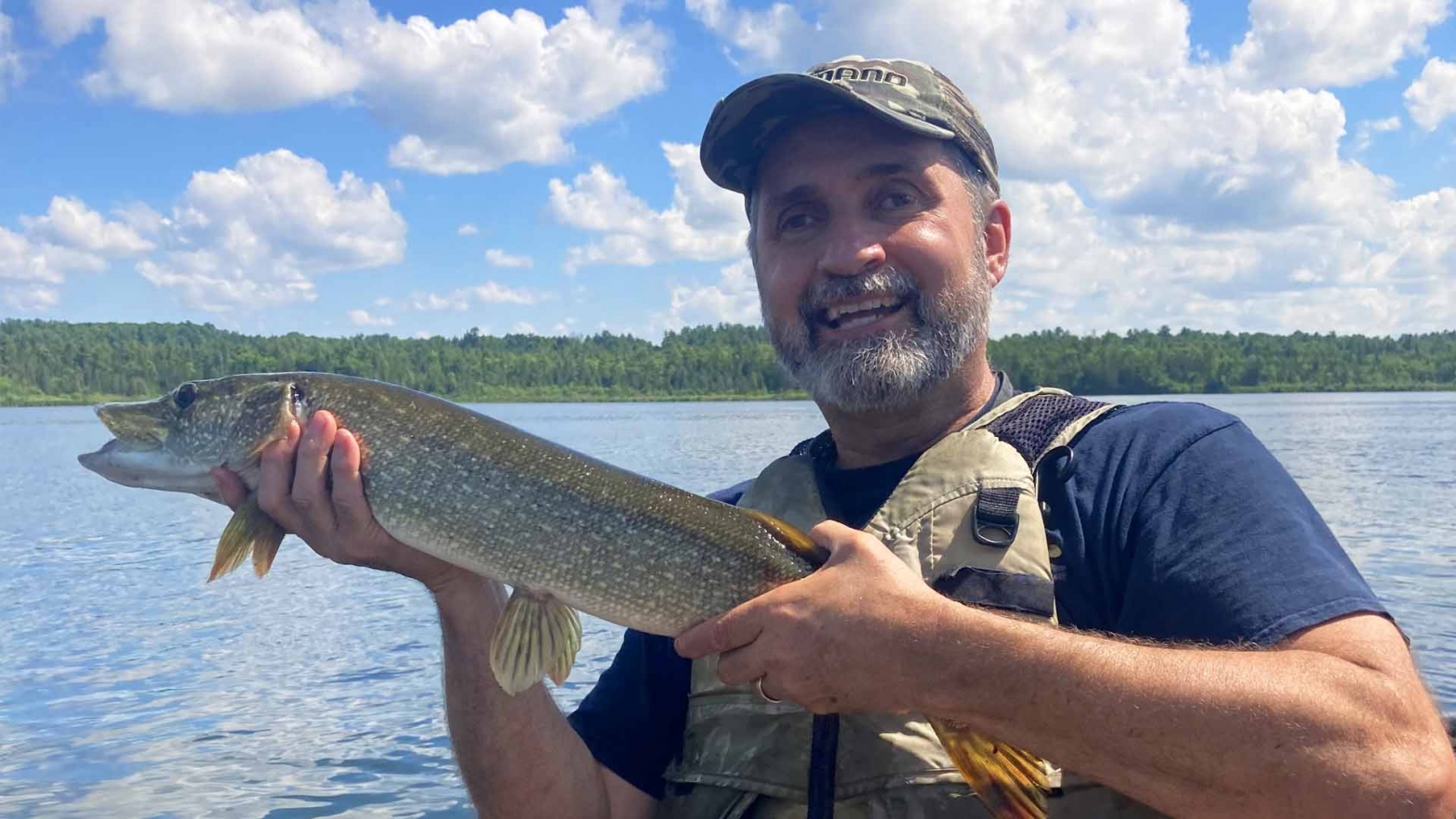 Having earned a Masters in Environmental Studies, Lawrence Gunther is North America's only blind conservationist, outdoor writer, podcaster, blogger, film maker and TV personality. A life-long outdoor enthusiast, in 2007 Lawrence invented the world's first Blind Fishing Boat, was the first Canadian to win an international blind sailing regatta in 2010, and was certified in SCUBA in 2011.
Lawrence is a regular contributor on AMI's NOW with Dave Brown and AMI This Week, and is an author for Outdoor Canada Magazine where you can find episodes of Lawrence's other podcast The Blue Fish Radio Show. Lawrence's award-winning documentary What Lies Below premiered at the Rogers Hot Docs Theatre in Toronto in 2016, and after featuring at film festivals throughout the world, went on to air on AMI-tv and CBC's Documentary Channel for the next three years.
Registered blind at age eight, Lawrence acquired his first guide dog in 1986, and his most recent guide dog from the CNIB, a process that was documented through the video series Makings of a Guide Dog. In 2012, Lawrence founded Blue Fish Canada, a charity dedicated to water quality, fish health, and informing and inspiring the next generation of conservation-minded outdoor enthusiasts.
Lawrence's outdoor accessibility accomplishments have been recognized with numerous awards including the Governor's General Meritorious Service Medal.