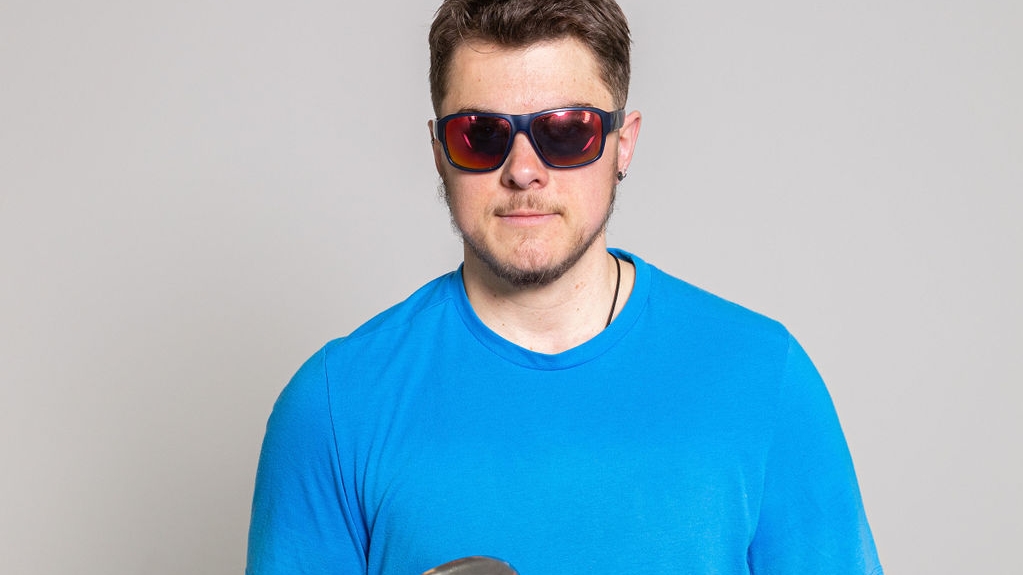 Ness Murby
Ness Murby (he/him) is a Paralympian, JEDI (Justice, Equity, Diversity, Inclusion) Brand Strategist, Counselor and the co-founder of TougherThan. During his athletic career, he has represented three countries in three ParaSports: Australia, Japan and Canada in Goalball, Powerlifting and Para Athletics in Discus. He also holds world records as well as world, continental, and national titles.
In 2020 Ness came out as trans. As the first openly trans-Paralympian, Ness is currently focused on competing in Men's F11 Discus for Team Canada, aiming for the 2024 Paralympics, with a larger goal of carving out space for future generations.
An advocate and public figure, Ness is a passionate contributor whose lived experience and common humanity fuel his passion for diversity and inclusion and has long been led to push against prejudices, drive for systemic change and challenge the status quo. His niche is asking "better questions," he believes "everything is mentionable and from there manageable," and he advocates "there is enough space for all of us."
His Lens: Human. Dad, Husband, Son. Gran's kid always and Pop's "Tiger" forever. Australian born of mixed Aboriginal and colonial descent. Grateful settler on the territories of the Coast Salish Peoples. Hong Kong raised me. Blind. Trans. Extroverted lntrovert. Advocate. JEDI Brand Strategist and Counsellor. Paralympian. Lover of puzzles, art, psych and culture. Coffee in the morning, tea all day. Still reads bedtime stories.