Listen to NOW with Dave Brown weekdays 9 to 11 a.m. Eastern to find out what's happening in your community! Tune in weekly to hear from our community reporters across the country bringing you information on events and happenings in the blind and partially sighted community across Canada. Click here for more reports in other regions: Atlantic, Pacific and Central.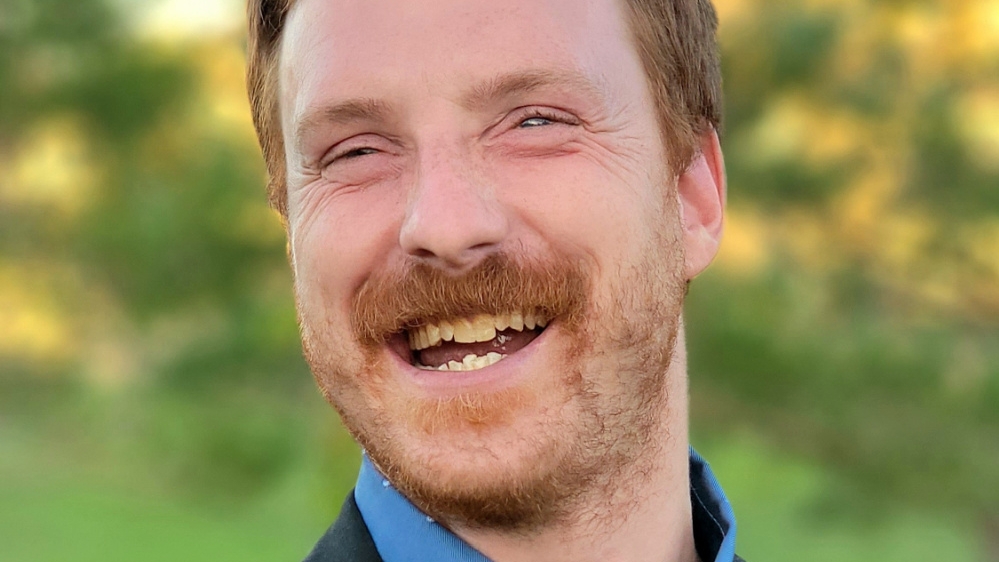 Saskatchewan
Blaine Deutscher
From the NHL to football, Blaine Deutscher is an avid sports fan. You will often find Blaine volunteering at Saskatchewan Roughriders games as a host in the stands. Blaine enjoys playing competitive golf, hockey, cycling, fishing, and just all-around involved in one sport or another. Blaine has a male German Shepherd from The Seeing Eye, named Oskar.
Recent Report:
September 8, 2022 - We introduce our newest community reporter Blaine Deutscher from Regina, Saskatchewan!