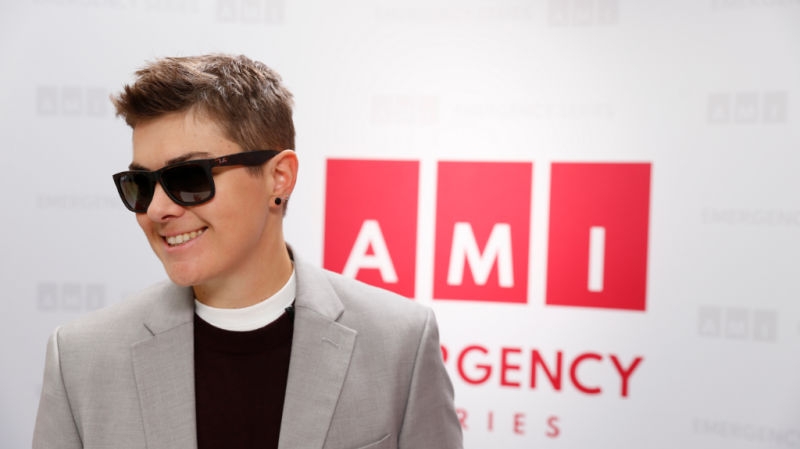 Born in Melbourne and living between Australia, Hong Kong, England, Japan, and now Canada, Ness Murby grew up with the multifaceted worldview of a traveller from birth - in addition to an accent well ironed out with its British lilt.

For Ness, being a kid adapting to vision that was simultaneously vacillating while deteriorating produced a built-in clause to the definition of "typical": relative. Choosing flexibility from an early age, archetypal approaches and rigid thinking rarely fit. In hindsight, Ness recognizes this as one of his inceptive lessons in perceptions from which he grew expectations that were outside the usual confines and in opposition of stereotypes.

Non-conformity instilled Ness' confidence to not only seek but also try. Industrial Design, a degree not only completed but graduated from with distinction, denotes the origin of his polymath pursuit and the Venn diagram to his passion, possibilities, and perseverance.

Poised for opportunity, Ness was propelled to farther shores: Japan. Tokyo was symbolic of Ness' educationalist mecca, the genesis of his elite athlete lifestyle (Powerlifting), and the bestower of a formative life lesson "the challenge is always with yourself." A plan expedited by "The Great Tohoko Earthquake" (Fukushima), Ness left the Land of the Rising Sun to immigrate to The Pacific Northwest - marker to the relinquishing of one established life to build another, his evolution in sport (ParaAthletics), and his induction as Team Canada Paralympian and True North representative.

Amid a career that's spanned continents and sectors alike is an expanding list of credentials and a "renaissance man" through and through. Be it creative, physical, or cognitive, Ness believes in being a force greater than your obstacle and so places a higher value not on finite accomplishment but on being the catalyst for infinite change. Now co-founder of TOUGHERthan.com, actualizing the mechanics for mindful impact has become his life's work.