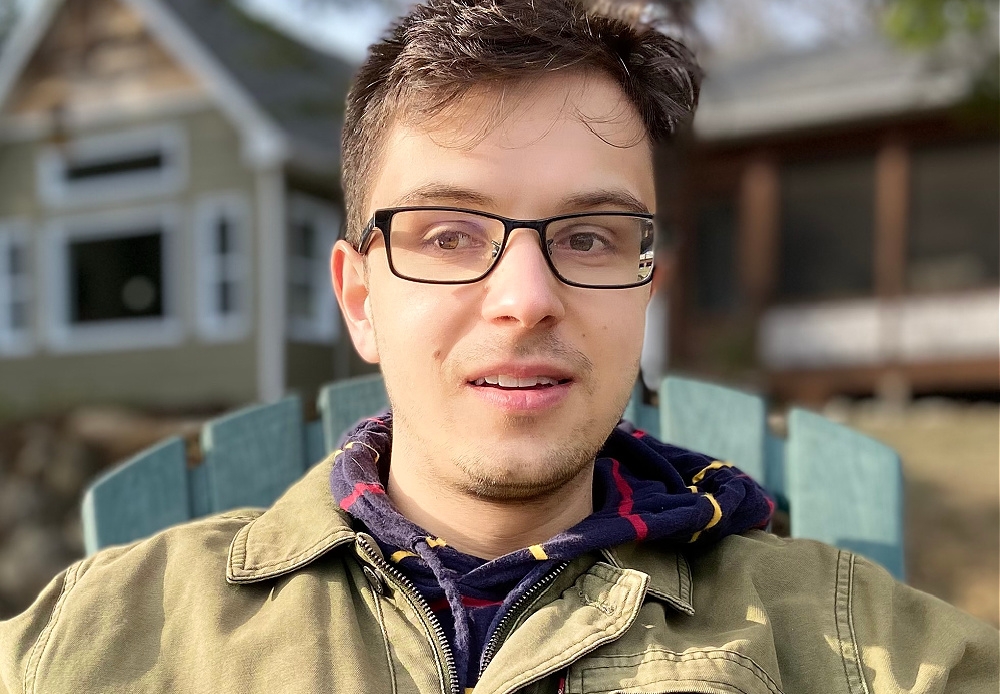 Jacob Shymanski
Hailing from Ottawa, Jacob is a technical producer involved in the production of multiple AMI podcasts as well as a number of programs which air on AMI-audio. He's also a host on Podcast Roundup, a show that puts a spotlight on AMI's podcast lineup.
Jacob studied television broadcasting at La Cité, then worked as an audio operator at the Cable Public Affairs Channel (CPAC) for over four years. In September 2021, he started at AMI-audio as an apprentice and has been working there ever since.
As a musician, Jacob regularly plays his piano, bass and guitar. Being blind, he also has a keen interest in accessible music production.