A Disability Perspective on the U.S. Presidential elections
Authored on

November 28, 2020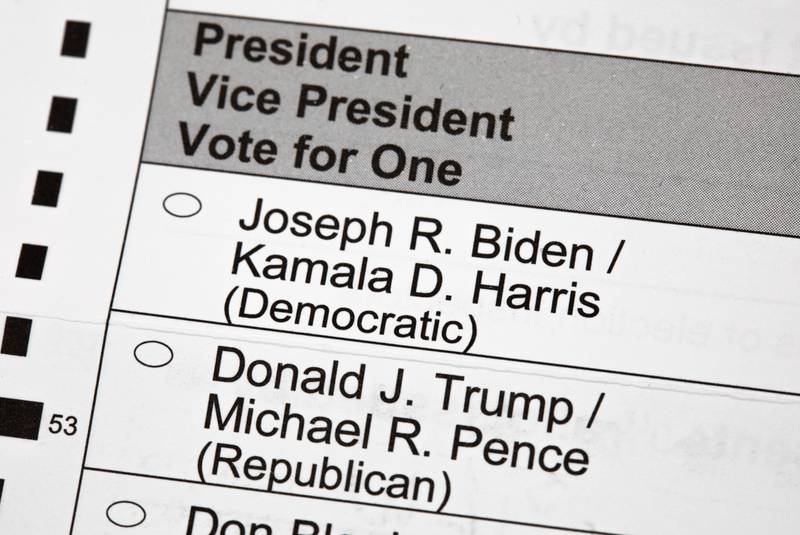 I wasn't sure if I wanted to do an episode on the US Presidential elections. Haven't we all been talking about the elections… just about all the time? Could it even be possible that there's a little bit of election-fatigue setting in?
Then, I reminded myself that for all the staggering coverage, there wasn't a lot about the involvement of people with disabilities in the campaign or even a genuine focus on disability issues during the elections in a lot of the coverage I had been seeing.
Enter Philip Pauli from RespectAbility.
RespectAbility is a grassroots organization based in the United States which strives for equal opportunities for people with disabilities. The RespectAbility Report is an advocacy arm of the organization, which provides non-partisan commentary on issues faced by voters with disabilities engages candidates on disability issues and encourages the disability community to get out the vote.
I always like to take a moment during any election story to reflect on the importance of casting your vote as a person with a disability. For starters, we should remember that there has been a long struggle to ensure that as people with disabilities we were even considered capable of voting. Still others challenged the inaccessibility of the voting process and polling stations. All that to say, that the act of checking a box on a ballot… it's a pretty big deal if you are someone with a disability.
Moreover, let's not kid ourselves. I don't often take a stance but I am going to now. COVID-19 has ripped across the United States and even here in Canada, and people with disabilities are being overlooked by politicians to a degree which I personally find frightening.
So--- we need to get the attention of political candidates. We, as people with disabilities, need to make the connections with candidates and ensure they are aware of our issues and also that voters with disabilities are a significant block.
I was heartened to see that Joe Biden acknowledged his life-long stutter and that he explicitly mentioned people with disabilities in his Victory Speech. These are positive developments- but it's also the start of a bigger journey as people with disabilities engage with the incoming administration and put disability issues on the map.
Disability through a Human Rights Framework
Authored on

November 22, 2020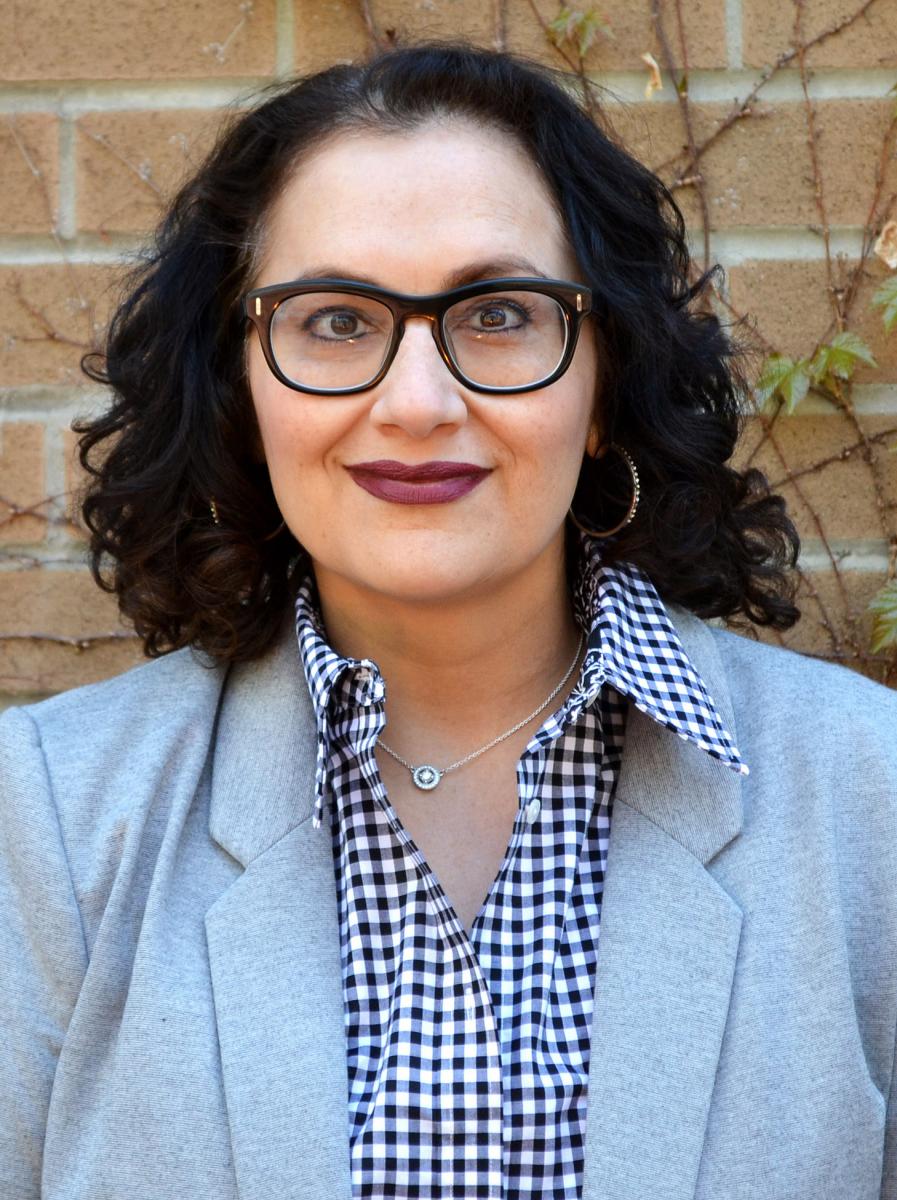 Ena Chadha was born in New Delhi (same as me) and grew up in Brampton Ontario. She is now the Chief Commissioner of the Ontario Human Rights Commission (OHRC).
I felt our conversation was one of the most wide-ranging I've had on The Pulse. We covered so much ground that even I'm genuinely left puzzled we got through so much… and delighted. I'm going to encourage you to listen to the podcast… naturally…
We discussed some updates on the Right to Read campaign which is the OHRC's public inquiry, as well as we reflected on the death of Joyce Echaquan and how in her last days she was caught in a web of racism, sexism and ableism. It was a way to address to an extent the need to spread awareness about the intersections of indignity and disability during Indigenous Disability Awareness Month.
The one surprise of the conversation came towards the end of the interview. I asked Ena what moved her personally about the work she does. What is it that led her to commit herself to a life of doing human rights work. She talked about growing up Indo-Canadian. Then, she talked about experiencing racism and other forms of oppression herself. She then talked about conversations with her father… discussing the parallels between British colonization of India and the treatment of Canada's indigenous communities… She said those early conversations… had around her kitchen table… shaped the rest of her life…
Talk about Kitchen Confession!
Cooking, COVID, and Conversation
Authored on

November 21, 2020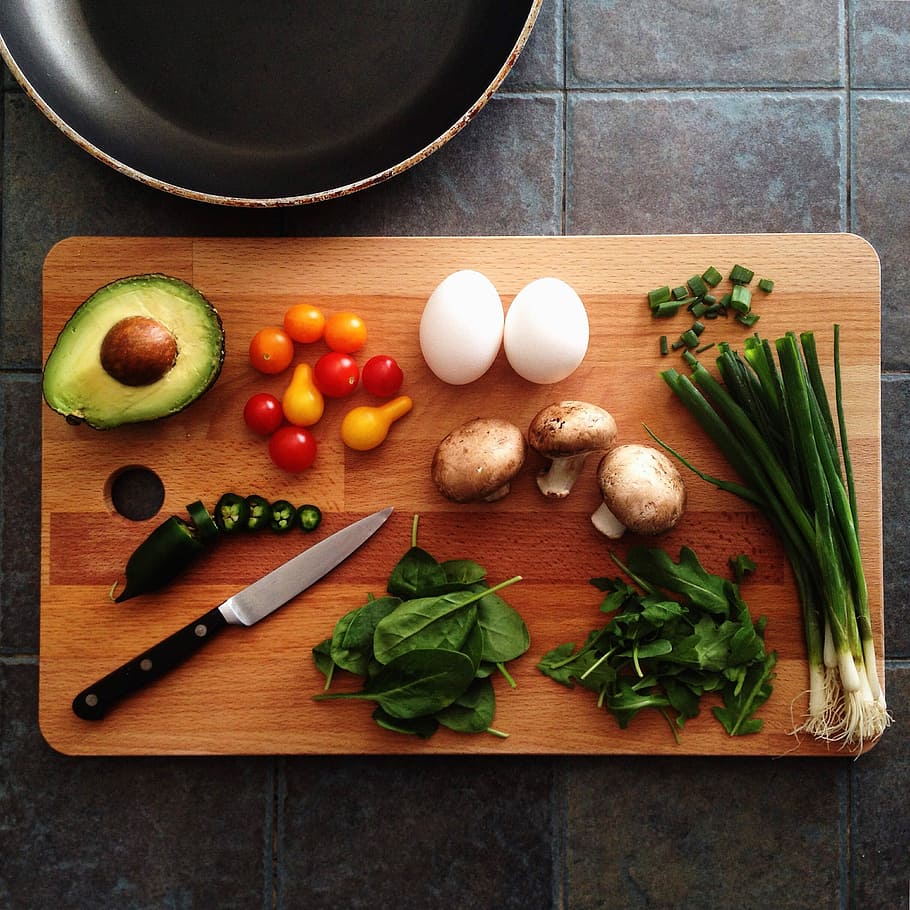 Sometimes, and this might come through on air, I get very excited about the fact that I'm getting to talk to someone. They're cool people doing interesting things for interesting reasons. One such person, is a member of our AMI Audio extended family, Mary Mammoliti who is the creator and host of the Kitchen Confession Podcast.
Seventy episodes in, Kitchen Confession has established itself already as an unique space for foodies with disabilities to talk all things gastronomical!
I loved what Mary said about food bringing people together and about the many useful conversations she had with a pot of coffee and nibbles at Mary's childhood kitchen table.
Wheels of Courage: World War II veterans and the invention of wheelchair basketball
Authored on

November 9, 2020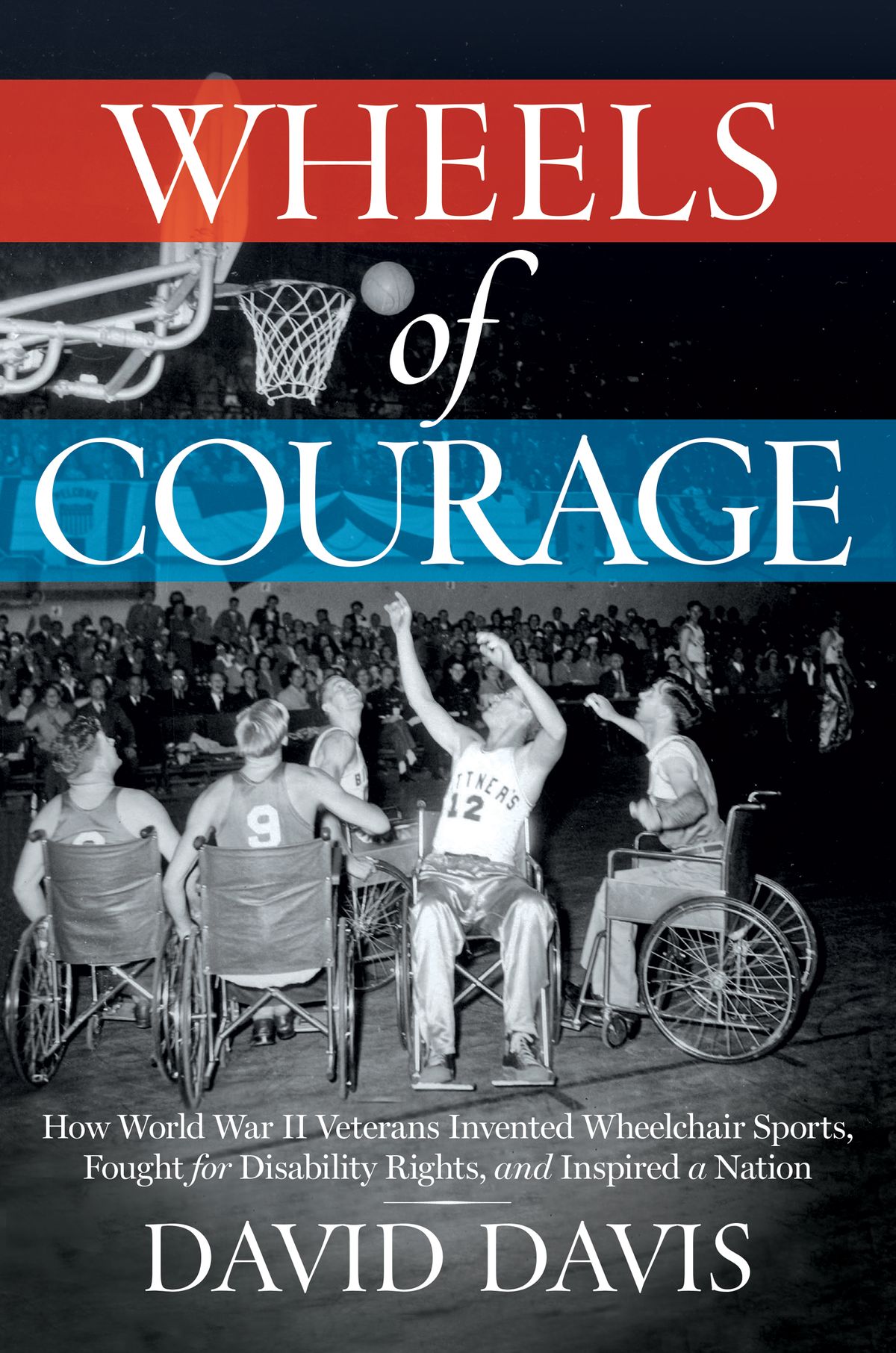 I admit I get nervous when I have to talk sports. But not only did I enjoy my conversation with David Davis on his book Wheels of Courage, I in fact devoured the book.
I think we often critique concepts like "inspiration porn" or "medicalization of disability" without full understanding why and how those ideas come into being. I think it's worth remembering, even as we might reasonably critique the notions I've addressed above, that athletes with disabilities did inspire a nation recovering from War and that medical advancements might have shaped much of the discourse on disability in the post-war years- but doctors and other medical professionals also allowed paraplegics to live independently (where previously they were left for dead).
I think the legacy of disabled war veterans should not be forgotten, even as the memory of the second World War dims for many young people as the number of war veterans diminishes.
As to wheelchair basketball and other para sport, well, I don't want to steal David's thunder. I would highly recommend you go back and listen to the podcast of our conversation. Also, David was kind enough to send along some Youtube clips of those early wheelchair basketball games. Here they are:
Here's footage of one of the first wheelchair basketball games ever played: at Madison Square Garden in 1948 featuring a team of paralyzed veterans from Halloran Hospital on Staten Island, NY, versus veterans from Cushing Hospital in Framingham, MA
https://www.youtube.com/watch?v=APAaeXgOfTU
Also, thought you'd get a kick out of this one: Here's Marlon Brando in "The Men" (1950), a movie that depicted the rehabilitation of WW II paralyzed veterans and was shot at Birmingham Hospital in Van Nuys, CA. In the clip, Brando briefly plays wheelchair basketball:
https://www.youtube.com/watch?v=szH2OMcWkuQ&feature=youtu.be
Eating Disorders During COVID-19
Authored on

November 7, 2020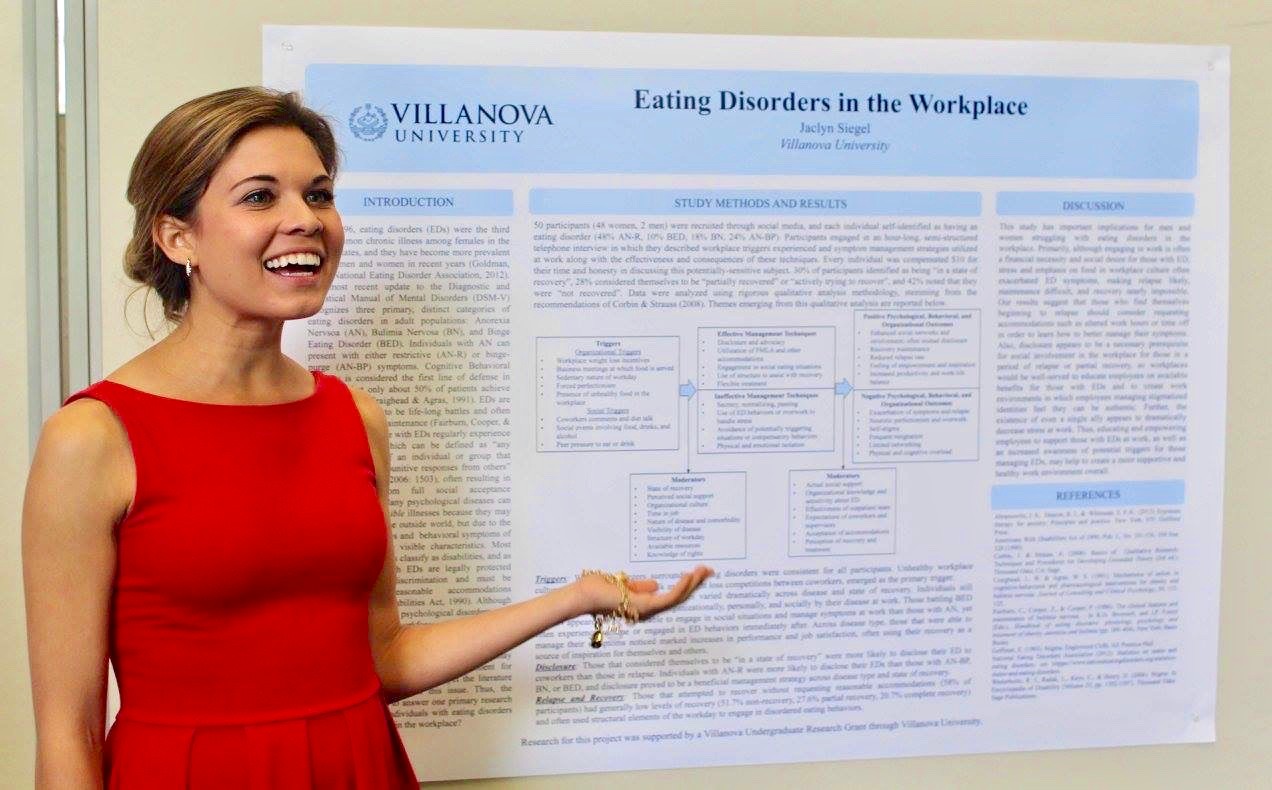 Jaclyn Seigal and her colleagues have undertaken important and somewhat overlooked research into the impact of COVID-19 on people with eating disorders.
I say it's overlooked because the issue could probably have received more attention in the media. With that said, the academic community is diligently working to substantiate the concerns first flagged by Jaclyn and her colleagues in April, with facts, figures and evidence.
The prognosis and treatment of eating disorders can be complex and the lack of suitable treatments during the pandemic has caused some concern. That's not to say that e-health and other remote options aren't meeting some needs, but surely more can be done.
The most important take-away from my conversation would have to do with the importance of thinking through the messages we all put out about weight, bodies and health. Especially right now during the pandemic, with access to both nutritious food and exercise severely curtailed- it's important not to tell stories of thinspiration or unchecked fat-phobia.