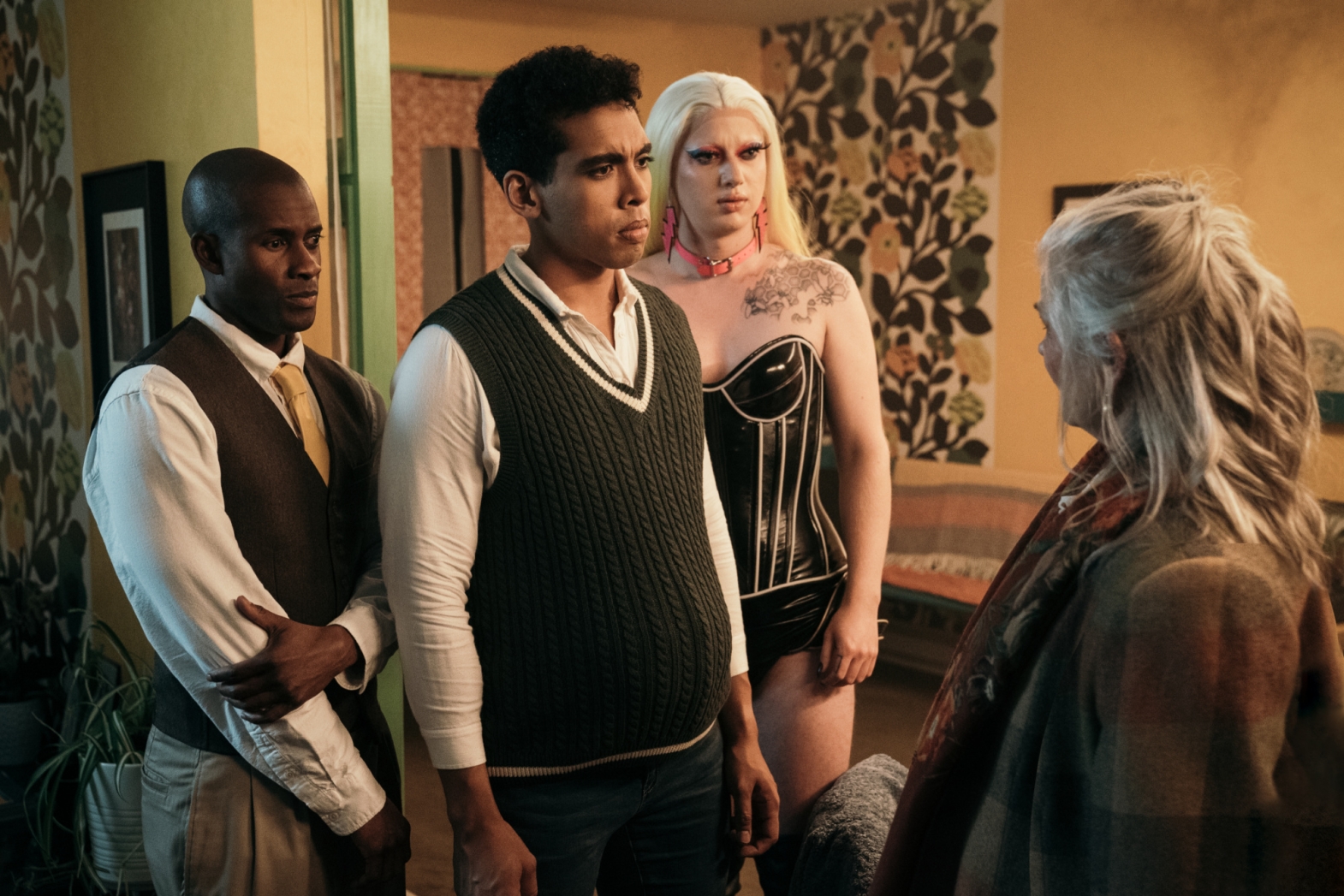 Max (Daniel Fernandes, The Space) is stuck in a rut. Nearly 30 years old, he is wanting more than the tired beat of the Toronto gay dance floor and needs a purpose in his life other than vodka and a deteriorating septum. Meanwhile, Maggie (Storm Steenson, Sunshine City) is pregnant and desperate to escape the clutches of her religious zealot mother, Dorothy (Helen Holtham), and the small town that she and Max grew up in.
Showing up on Max's door one day after years of separation, Maggie convinces Max to pretend to be her baby daddy, since he was the only man her mother ever approved of. They create rules to ensure the success of their half-baked idea, which causes Max's fragile queer ego to create a drag queen apparition—The Divine (Champagna, Drag Heals, Call Me Mother)—who constantly fights against this new assimilation to heteronormativity. Confusing things even more, Max soon falls head over heels in love with their Lamaze instructor, Patrick (Jeffrey Haase, Haunted Hospitals). Patrick, who is partially sighted, soon becomes an important part of Max's life, throwing a huge wrench in their charade.
Internalizing the chaos in his life, Max develops a rare condition known as couvade syndrome, bizarrely displaying pregnancy symptoms which become increasingly more difficult to hide. Everything in their lives quickly unravels, and soon Max and Mary are forced to see what's important in life, even if that's the hardest thing for them to do.