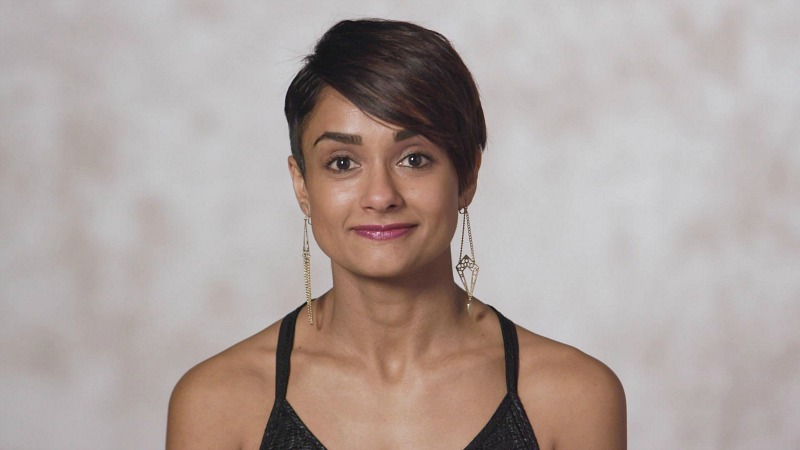 You Can't Ask That asks shockingly direct questions. And Bean Gill jumped at the chance to participate and provide equally honest answers.
"I feel like one of my biggest goals being paralyzed is to change or get rid of the stigma of people with disabilities and the best way to do that is through education," Bean says. "This is a great way to educate a lot of people at once." Bean, who was named Miss Wheelchair Canada 2018, was one of nearly 50 Canadians who participated in the program.
Airing Thursdays at 9 p.m. Eastern on AMI-tv, You Can't Ask That is a documentary series that confronts prejudices and breaks down taboos in our society in an authentic and relatable way.
Each episode asks a group of Canadians who live with different disabilities the awkward, inappropriate or uncomfortable questions they hear all the time with honesty. Looking directly down the camera lens, the answers may be funny, serious or sad, but they are delivered with heart and candor. As each episode features a variety of people who have faced similar challenges—blindness, little people, facial differences, Down syndrome, Tourette syndrome and Autism Spectrum Disorder—the audience is given a better understanding of the range of experiences these individuals have faced.
"Everybody's different," Bean says. "Every human being is different and each person acquires their disability in different ways. Everybody's body reacts differently, it's really cool that everybody is just so unique." An Edmonton native, she was flown into Toronto where she met with producers. Bean, along with the other participants, was handed cue cards with questions on them. She had no idea what was written on the cards, but looked forward to reading, and answering them.
"I don't think there's anything scarier than what a child would ask," Bean says with a laugh. "They have no filter, they don't know what's appropriate and what's not, so I've gotten some really crazy questions from kids so I wasn't too stressed about it." Bean had the use of her legs up until seven years ago, when she was struck with a virus while on vacation in Las Vegas. And while she would love to have her mobility back in a heartbeat, she has met incredible people and she's changed numerous lives through her business.
The ReYu Paralysis Recovery Centre, in Edmonton, is an activity based training program to increase function for individuals with spinal cord injuries and associated disorders. Bean opened the centre two years ago with her trainer, Nancy Morrow. Prior to that, the pair worked out as client and trainer on Bean's core control; she now walks with the aid of a walker and drives a car using her foot. The duo are helping others in the Edmonton area regain mobility.
"[We want to] show them that they can do the things that they were told they were never going to do," she says. "We really light the fire under people's butts." 
You Can't Ask That airs Thursdays at 9 p.m. Eastern on AMI-tv. Catch the full series on demand on AMI.ca or the AMI-tv App.