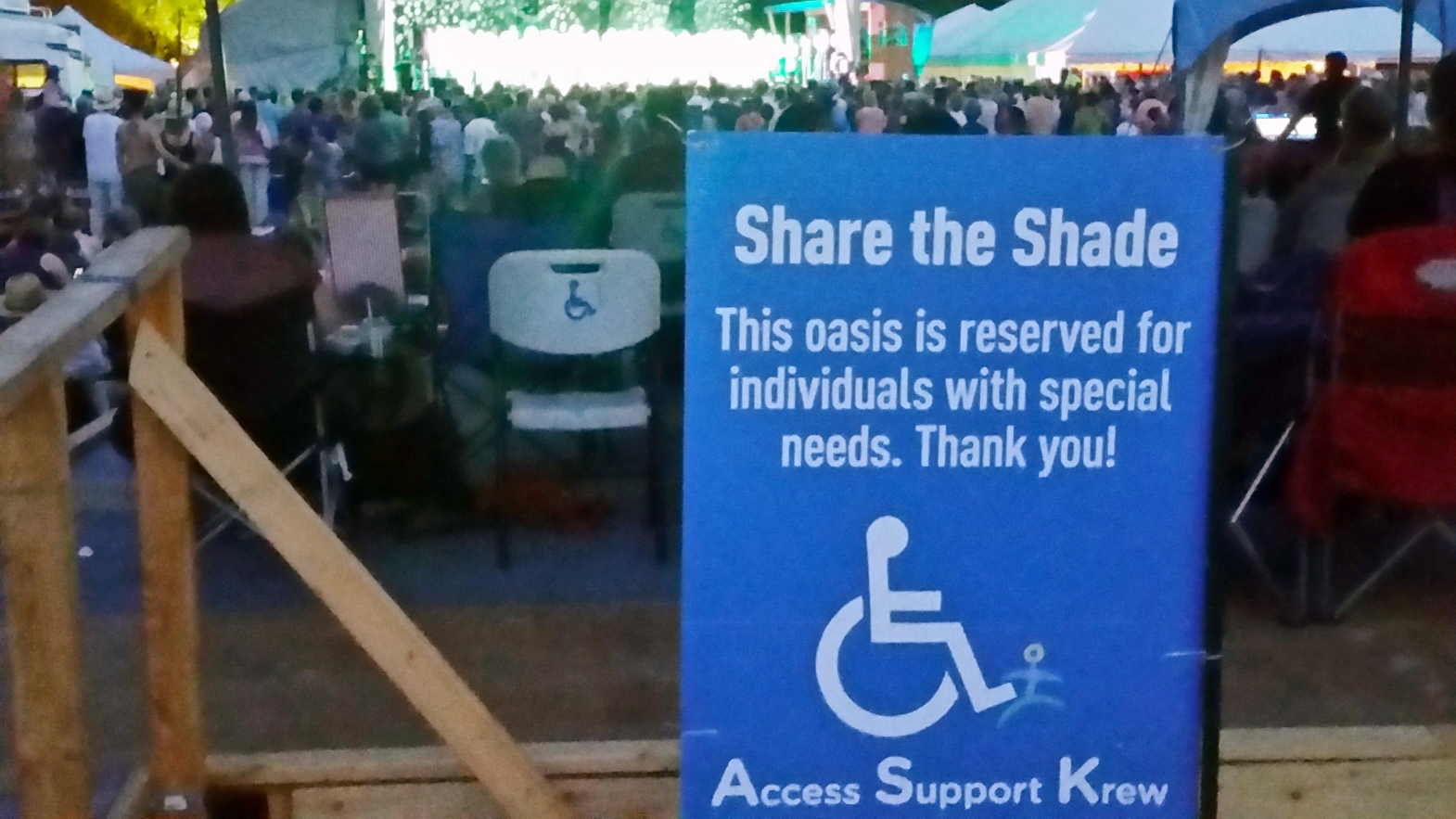 AMI This Week Presenter Dave Brown responds to Amy Volume's troubles with accessibility at Ottawa Bluesfest.
Certainly a lack of empathy is at the core of this discussion.
For someone to feel humiliated or ashamed after self-identifying their disability is something that no person who lives with any kind of impairment should have to go through.
It does pose an important question: When is self-identification not enough?
As someone who has been legally blind since birth, I find more and more as a society we ask people to self-identify their disability to ensure that proper accommodations can be made for them, so they may enjoy incredible experiences such as a music festival where their favourite artist is playing.
But as a society, we also put controls in place to ensure that people are not taking advantage of the system of accommodation.
For example, marking disability parking spaces and distributing permits for those who may need them.
Ottawa Bluesfest
This is not to say that Ms. Volume was in any way trying to take advantage of accessibility protocol at Ottawa Bluesfest.
We have to at least consider the number of people who would choose the convenience of falsely self-identifying themselves as disabled to avoid having to walk a few hundred metres or to bypass long lineups at the main entrances.
Bluesfest has an obligation to ensure the security staff at those specialty gates has a clear mandate to only allow persons with a documented disability access to those entrances.
That said, a festival that makes accessibility a priority should clearly state on their website what materials would be needed to access accommodations.
Accessibility and empathy are not exact sciences and we should be more understanding of the complexities that go along with it.
Listen to Dave discuss this issue, as well as accessible transportation in Ottawa, on AMI-audio's Live from Studio 5.