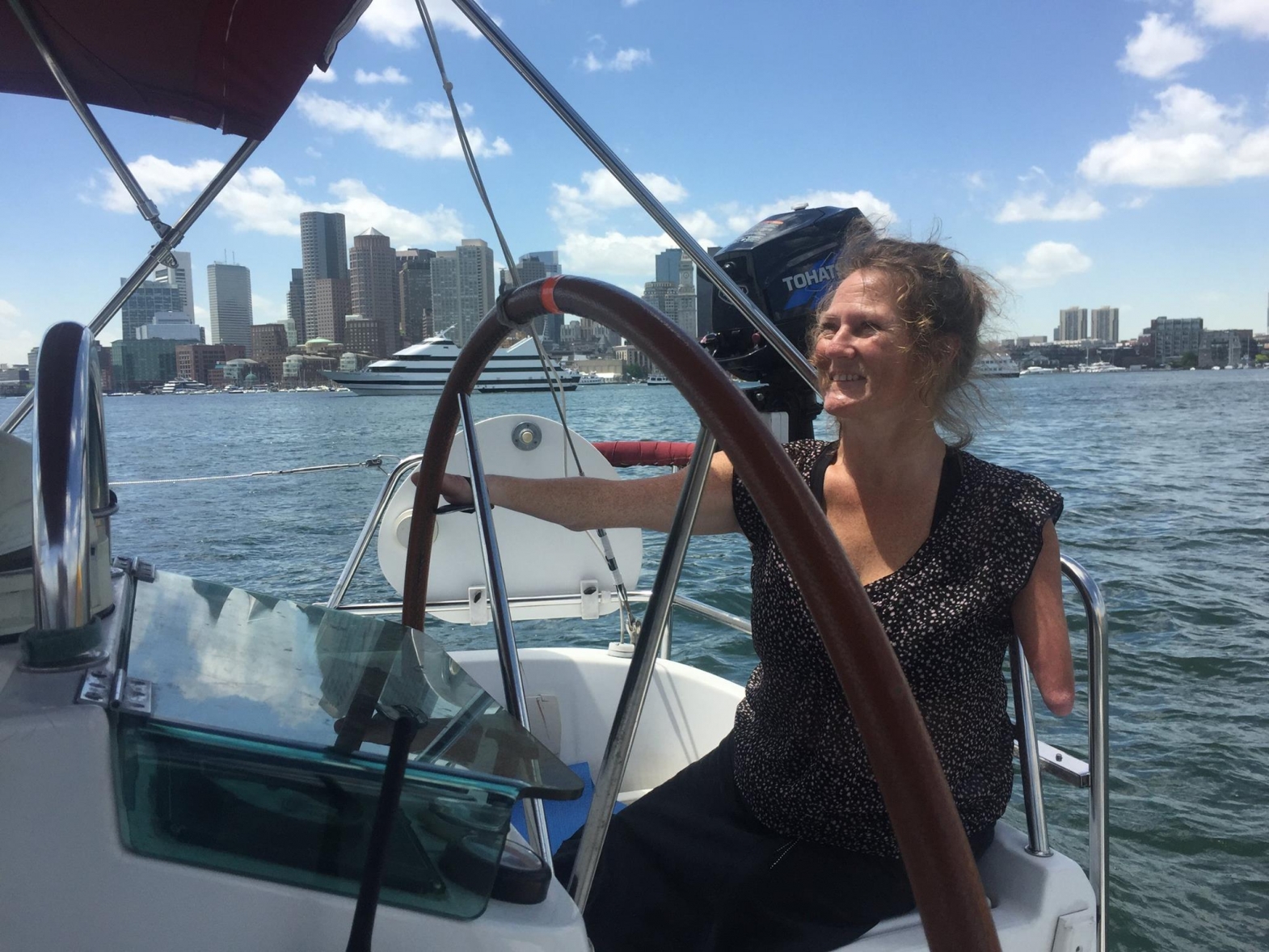 In her first blog post for AMI, athlete, motivational speaker and accessibility professional Tracy Schmitt discusses how multisport Games put accessibility on centre stage.
"All ways welcome" is what accessibility means to me. 
Ironically it is the name of a training video put out in the 1980s and we are still working on it. It's about time it is true. 
I love the video name in its double meaning that no matter what, you are always welcome. All diverse ways and abilities are always welcome. 
What is different today is how diversity has progressed to be even more inclusive of gender, age, socioeconomic status, race, religion and "all ways." 
As Manager of Planning and Integration for the Toronto 2015 Pan Am and Parapan Am Games Organizing Committee (TO2015), one of my roles involved spreading awareness of accessibility and creating a social legacy of a culture change towards a goal of everyone being able to enjoy the same great experience. 
Take all ways welcome one step further from accessibility and just realize its business sense. Inclusive design is plain old good for everyone. 
Audio Description at Live Events
One example of many successes I experienced in that role is audio description of some of the sports at the Games. As is the case with AMI's described video, audio description was beneficial to everyone listening to increase understanding of visual elements of the sport and venue. This accessibility feature created a more meaningful and delightful experience for everyone, despite its original purpose being for people who were partially sighted or blind. Many fans who used the audio description service had an exponentially a better experience.
This was my first experience as an accessibility advisor on such a large-scale project.  TO2015 was the largest multisport Games Canada had ever hosted and my team completed over 50 accessibility audits of venues and transparently shared insights and solutions. 
The lessons that I learned and inclusive experiences I helped provide for athletes and spectators were phenomenal and the memories certainly make me think about accessibility at this year's Rio 2016 Paralympic Games (Rio 2016). 
In everyday life as a four-way amputee myself, I come across inaccessible things like transportation, washrooms, entrances and sight lines. It was so amazing to be in a role where I could be heard and everyone really felt, "Well, of course that makes total sense. Absolutely we want to be improving that obstacle" and quickly and thoroughly.
Rio 2016 Paralympic Games
Maybe Rio doesn't have the infrastructure one would expect. The opportunity for Rio 2016 lies in the coming of minds of some extremely results-driven high performers who set goals to exceed expectations and outperform every Games before itself from an accessibility perspective. Brazil also won the most medals during the TO2015 Parapan Am Games and the host nation will also look to build on its reputation as a parasport powerhouse.  
The organizing committee was the most positive, hardworking, motivated team of don't stop until you make-professionals you could ever dream of. Rio 2016 will benefit and a social legacy of expecting "all ways welcome" will commence a culture change worldwide.
The Games seem to have started a momentous ball rolling of awareness raising.  I am a past aspiring Paralympian in skiing and sailing, have climbed mountains in Nepal and captained tall ships in the Eastern Atlantic as a four-way amputee. I continue to love being hired as Unstoppable Tracy Motivational Speaker to share secrets to success.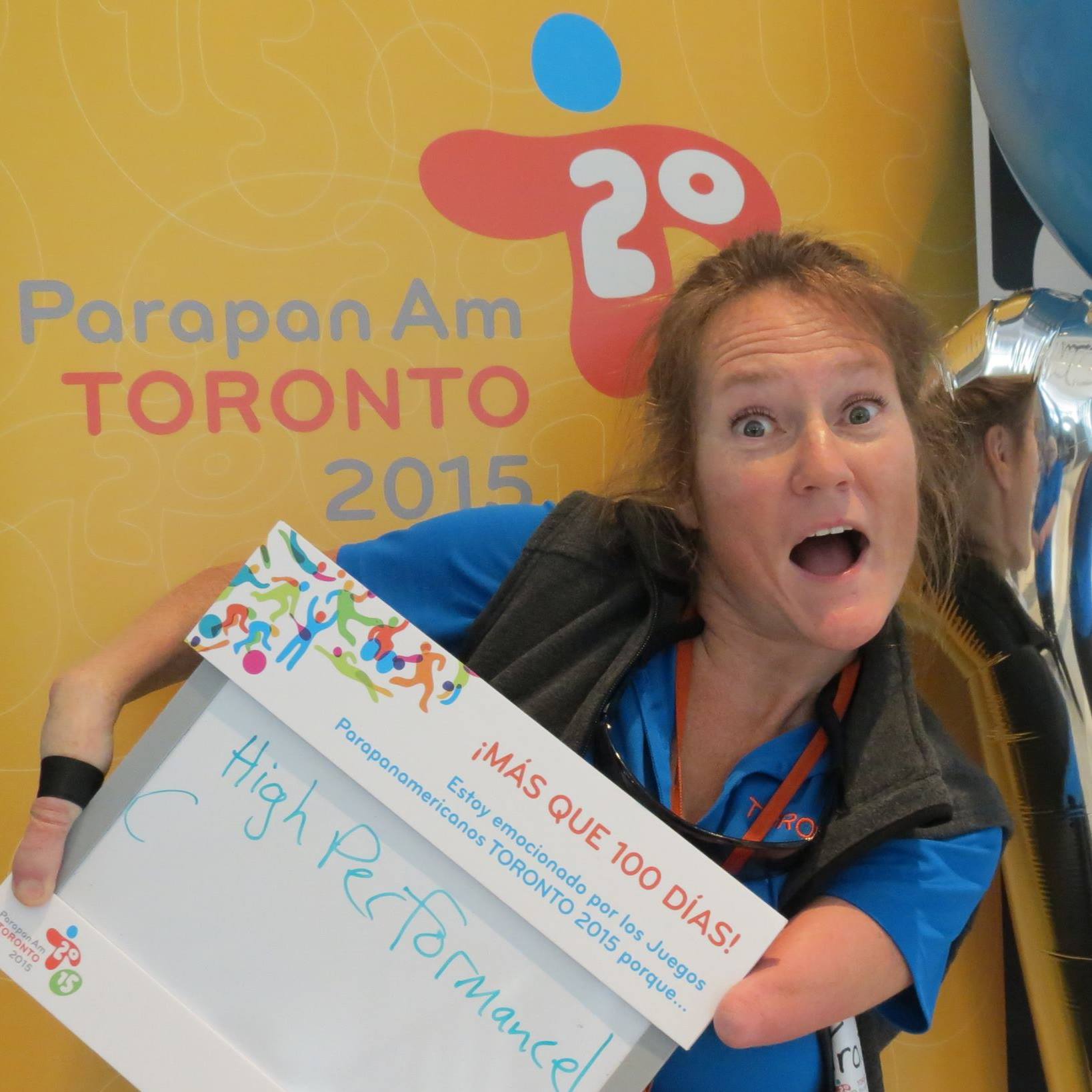 Accessibility Attitudes
It is funny how just drinking a cup of steeped tea in Tim Hortons or on stage is enough to impress people. Accessibility to me has strides in the physical environment for things like reachable, logically placed toilet paper for all; though also in attitudes to expect I be athletic, sexy, working, dating, have more to talk about than accessibility... as well as drink tea in Timmy's.  
As a person with a disability there are many parallels to problem solving as a person with a disability. I've enjoyed supporting corporations like Air Canada and Shoppers Drug Mart on leadership, career and development best practices for staff, as well as client experiences.
I've recently partnered with other organizations that are committed to my "all ways welcome" business sense, such as Learn 2, OCAD University, Ownsourcing, Smartmove, Uber, Thrive Magazine and Variety Village.
I facilitate conversations around what is working, what is not and defining the next goal. Best of all: I love what I do. 
Visit Tracy Schmitt's website for more information about her experience as an athlete, motivational speaker and accessibility professional. Follow her on Twitter @UnstoppableTrac.