Christopher Vallée previews AMI This Week's return
Authored on

April 20, 2021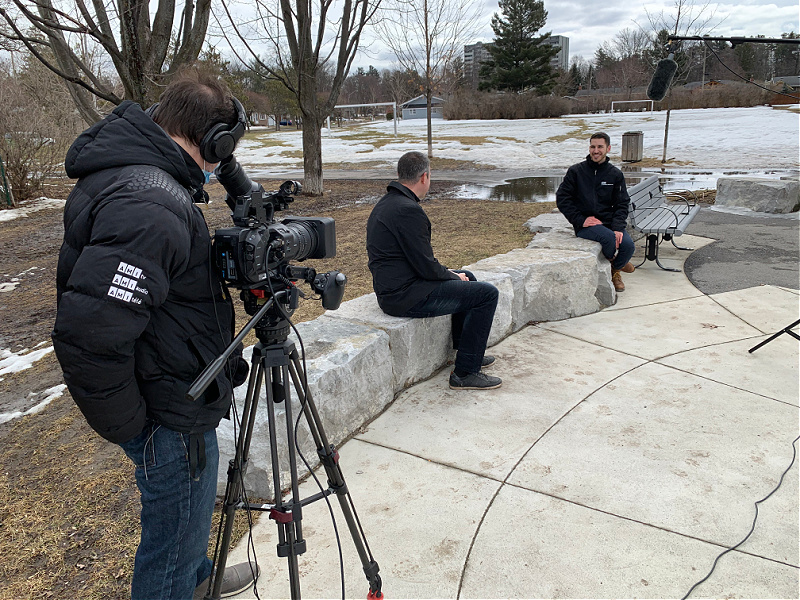 AMI This Week returns with new episodes next Monday, April 26, at 8 p.m. Eastern on AMI-tv, and one of the segments is about ABLE2.
ABLE2—Ability Benevolence Liberty Empowered—is a non-profit in Ottawa that provides the tools and connections necessary to empower people with disabilities to build lives full of joy. One of the ways they accomplish this is through their matchmaking program, where volunteer allies are matched to people living with a disability. Matches participate in weekly activities they both enjoy, at their own convenience.
Rob is regarded by many as a hero in the Ottawa community and has been awarded on several occasions for the fantastic work that he does. Rob is a member of ABLE2 and was matched with Teddy for nearly 10 years before he, unfortunately, passed away. Rob is currently matched with Ted's friend and longtime roommate, Fred.
The Ottawa Race weekend is a massive annual fundraising event in Ottawa. Rob shared a lovely memory of he and Teddy participating in the 2K family fun run, which includes the funny story of Ted not realizing his wheelchair brakes were on the entire time! With that memory in mind, along with many others, Rob has decided he will run the race this year in honour of his friend.
Speaking to Rob and his mentee Fred was such a heartwarming experience. Their memories of Ted spoke volumes, you could feel their affection towards Ted. Both Rob and Fred hope that spreading Ted's story will allow people to understand how special he was. They want Ted's legacy to live on for many years to come.
"Ted may be gone, but he's in our hearts forever," Rob says.
Learn more about how Rob and Fred are honouring Ted by tuning in to a new episode of AMI This Week on Monday, April 26, at 8 p.m. Eastern on AMI-tv. Stream AMI This Week on AMI.ca and the AMI-tv App.
To read more from Chris, search for his name!
Laura Bain previews In Focus
Authored on

April 12, 2021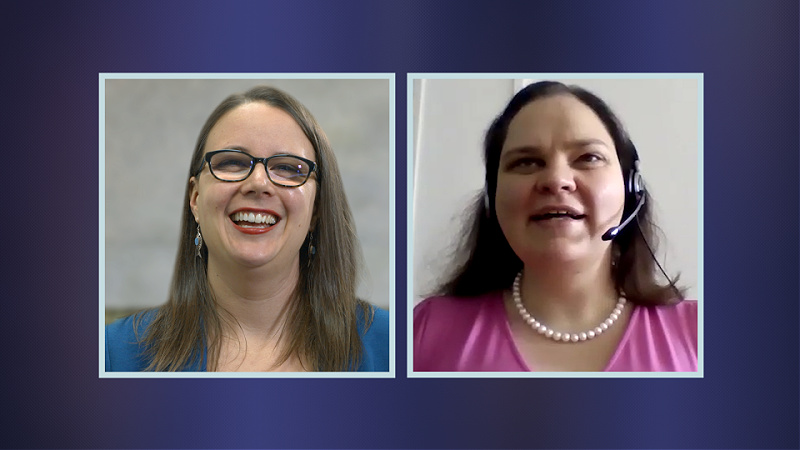 By Laura Bain
How do you describe your disability?
This question, posed to people with disabilities from across Canada, is the starting point for our most recent original special from Halifax, In Focus, "Language and Disability." The range of responses make it clear that language matters, and "it's complicated."
Let's start with all of the words that can be used to describe someone like myself with a visual disability who is not completely blind. There's partially sighted, partially blind, low vision, visually impaired, legally blind, a person living with sight loss… you get the idea. Each person who fits this category is likely to have their own terminology preference. There is also the question of whether one prefers person first, or identity first language. For example, would you rather be referred to as a "person with a disability," or a "disabled person"?
It may at first seem trivial, but believe me, words matter. Whether we are talking about disability, or any other aspect of our identity such as race, gender, religion, or sexual orientation, it can feel not only awkward, but invalidating when we are mislabeled. It can feel even worse when words are directed toward us with the intention of causing harm, something most of us within the disability community have experienced. There is arguably no place at all for the use of "the R word" due to its historical use as a weapon against people with intellectual disabilities. However, some words with a painful history such as "cripple" are being embraced and reclaimed as part of disability culture.
We explore all this and more in In Focus, "Language and Disability." We get a primer on some of the biggest controversies surrounding disability language from our expert panel, we speak to Michelle McQuigge of The Canadian Press about disability language in the Canadian news media, and we learn about Krip Hop Nation, a collective of artists with disabilities who are using language as a tool of empowerment and self-expression.
Whether you're a word nerd like me, or you've never really thought about disability language before, make sure to watch In Focus, "Language and Disability," airing Friday, April 30 at 8 p.m. Eastern on AMI-tv.
Grant Hardy previews the new AMI documentary Road to Inclusion
Authored on

March 23, 2021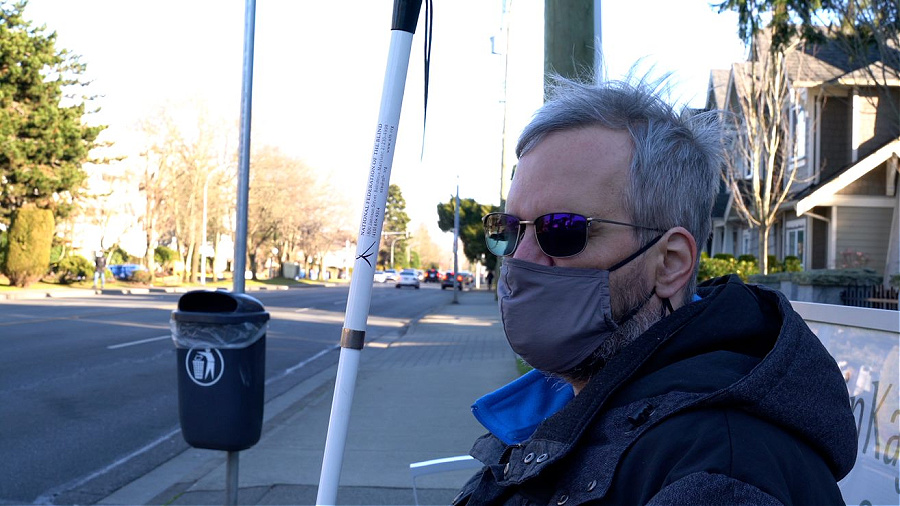 As a blind pedestrian, I take it for granted that I can rely on the flow of of traffic—the sounds of cars driving by—to line up for my street crossings and determine when it's safe to go. Yet this used to be a hot topic. Electric cars are noiseless and car owners and manufactures didn't want them to have to make artificial sound. While it was a bit before my time, I understand that it took much lobbying on the part of impacted groups to keep these important audible indicators present on every car today.
That issue may be behind us, but our modern cities are facing many other watershed moments as they grow more and more complex. While our cities are often vehicle- and pedestrian-centric, with streets and narrow strips of sidewalk, they're now supporting a diverse group of travellers with diverse abilities, using diverse modes of transit. We have scooters, wheelchairs, white cane and guide dog users, cyclists, buses, strollers, and more—all vying to travel quickly, safely and efficiently.
This is where the idea of our latest Vancouver documentary, Road to Inclusion, came from. Considering ongoing issues like inaccessible bike lanes and conflicts between cyclists and pedestrians, we'll take a deep dive into something near and dear to my heart: city life. More importantly, city travel. We speak with members from the disability community about their navigational challenges and hopes for their cities in the future. We chat with the Rick Hansen Foundation and Universal Access Design to find out what professionals in the accessibility community are thinking. And we speak with steak holders in city transportation, urban planning and architecture to find out about the latest goals and challenges related to accessibility.
This was the second special I've co-produced alongside Amit Tandon, and I'm really happy with how it turned out. What struck me was the openness and honesty of our cast of characters as well as the realization of how relevant accessibility and universal access are for everyone, not just people in the disability community. If you have accessible transit or a safe sidewalk on which to walk, that's relevant not only for a blind pedestrian. It's also relevant whether you're in a wheelchair, you're accompanied by a stroller, or you have a temporary injury. Ultimately, by making the world more accessible and inclusive for people in the disability community, we can improve access for everyone.
I hope you'll tune in to Road to Inclusion on Friday, March 26 at 8 p.m. Eastern, or find it on AMI.ca or in the AMI-tv App. Safe travels!

Alex Smyth previews the original documentary Evening the Odds
Authored on

March 2, 2021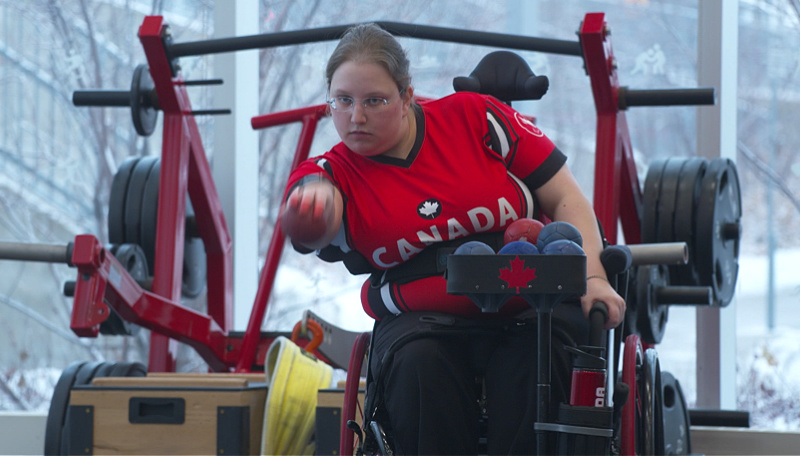 By Alex Smyth
When we were exploring a topic to cover for our latest AMI original documentary, Evening the Odds, the Toronto Bureau team—myself included—all felt that we could tell an important story while still working remotely due to the pandemic.
Once the idea came up about doing a documentary around gender equity in sport, specifically para-sport in Canada, we all quickly agreed it was the story we wanted to do. There were a few discussions surrounding the focus of the documentary and the logistics of telling the story the way we felt it needed to be told, but the topic was never in doubt.
As we continued to research and dig into the topic more, we discovered just how deep—and how big—of a problem it is in Canada and around the world. Make no mistake, there is a huge problem with gender equity in our country in general, and the problems get larger when you dive into intersectionality and disability. So, it was no surprise that sport was in a similar position.
Our biggest challenge when putting the plan together on Evening the Odds was to figure out what areas we would focus on within the overarching story of gender inequity in sport. With only 44 minutes, decisions had to be made to highlight some but not all areas of this topic.
We focused as much as we could on the disability community as it is our focus as a channel, but also because it allows us to get specific within the topic. We knew we wanted to highlight the state of para sports with regards to gender equity, but which ones should we choose? Over the course of researching the topic, we learned there are different models that para sport organizations have used to address gender equity, and each was done for their own reason.
Identifying sports with different models made sense to us, as it gave the audience more insight into how the Canadian para sport system was set up. Wheelchair basketball, para ice hockey and wheelchair curling were chosen as our case studies to examine, and each sport has achieved a different level of gender equity within the sport, based on their model.
For wheelchair basketball, the organization founded two separate programs, one for the men's team, and one for the women's team, but ensured that the resources and supports were equal for both systems. The sport has done a lot to push for gender equity in the sport, but both athletes and organizational leaders pointed to key areas in which the sport can do better; namely when it comes to female representation in coaching as well as improving involvement for women and girls at the grassroots level. So, overall, the sport had done some good things, but still has areas to address.
Next, examining women's para ice hockey, we learned this sport was in a completely different state when it came to gender equity. Instead of having two separate systems, the sport has one at the Paralympic level. While women can compete on the national team, not a single woman has ever rostered for Team Canada. That's clearly not how you achieve gender equity. As a result, the Canadian Women's Para Hockey team is trying to grow and develop the game for women so there is a greater opportunity to play, but it remains a long and difficult road to get there. When it comes to gender equity, this sport has a LOT of work to do.
Finally, we come to wheelchair curling, the last para sport case study of Evening the Odds. Where wheelchair curling differentiates from the other two sports is that gender representation is built into the rules of the game. The sport is co-ed and there must always be a woman and a man on the sheet for a team at all times. You may be thinking, "Well this is clearly gender equity, both men and women are required to be on the ice so they are equal, and as a result, the teams must reflect an equal representation," right? Well, that's only partially right. In talking with Team Canada's Ina Forrest, we learned that while teams are made up of five athletes, four players and a reserve, many countries only have one woman on the team. So even when the sport requires the teams to have equal representation on the ice, teams still do the bare minimum when it comes to gender equity. Learning that was disappointing.
In examining these three sports, we gained a fairly clear picture as to why this is a problem, and the experts we spoke to reiterated what we had learned. But the problems don't stop there, as coaching is another big area where there is a stark lack of gender equity. The worst part? It wasn't always like that and back in the 70s and 80s, typically women's teams had female coaches. However, as time went on, and the sports grew, men took over the coaching ranks, and women found themselves less and less in positions of leadership.
So, we have sports that are struggling to achieve gender equity within their systems, we have women in few positions of leadership, surely that's the extent of the problems, right? Not even close. We haven't even talked about the media when it comes to women's sport and how it rarely gets broadcast, let alone women's para sport. There's also the issue that athletes face when they finish high school, but aren't at a Paralympic level, where can they play and complete? What about the role men play in helping women achieve gender equity? What about those who don't identify in the traditional binary system? The list goes on and on.
These were all factors that before working on this project, I had never considered; but now that I have finished this project, it seems to be all that I can think about. And the rest of the Toronto Bureau feel the same way.
I hope you take the time to watch the documentary, Evening the Odds, airing Friday, March 12, at 8 p.m. Eastern on AMI-tv. If more people talk about this issue and become aware of the extent of the problem, then real change can begin to happen.

Chris Vallée previews Staying Home and Staying Connected
Authored on

February 22, 2021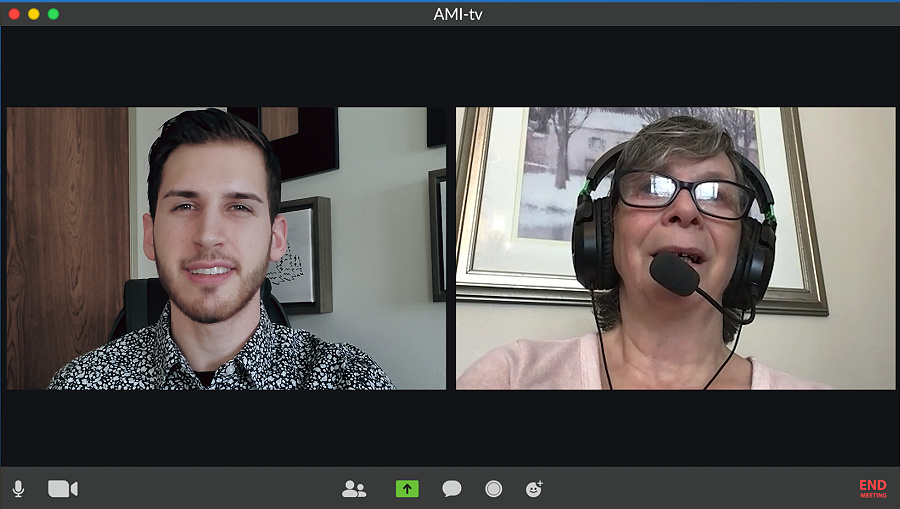 By Chris Vallée
It's been nearly one year since the lives of all Canadians drastically shifted. The COVID-19 pandemic has presented uncertainty and fear.
As a member of the disability community, I know how important it is for my happiness to stay connected to my social group—even while at home.
That's exactly why several not-for-profit and arts and culture spaces in Ottawa have introduced virtual programming.
I had the chance to speak to a variety of artists from three organizations in Ottawa. Each and every one of them were so inspiring, their smiles were contagious. They expressed that the happiness they feel when participating in virtual classes is unmatched.
Learn more about these resilient members by tuning in to the original AMI documentary Staying Home and Staying Connected on Friday, February 26, at 8 p.m. Eastern on AMI-tv. Stream it and other AMI documentaries on AMI.ca and the AMI-tv App.