AMI-tv Producer Wendy Purves previews Pivot like a Boss
Authored on

July 19, 2021
By Wendy Purves
Being an entrepreneur isn't easy at the best of times; add in a pandemic and things can really get challenging! For the Halifax Bureau's latest television special, Pivot like a Boss, we had the chance to talk with three incredible entrepreneurs who shared the highs and lows of how they are managing their businesses during these turbulent times.
Jenna White runs Jenna's Nut-Free Dessertery in Fredericton. Jenna has Elhers-Danlos Syndrome and started her baking business after she became legally blind and soon afterward developed anaphylaxis. She chose to "go big" and actually expand her business during the pandemic.
The CEO of Fundmetric, Mark Hobbs, a lifelong entrepreneur who has cerebral palsy, not only weathered the pandemic's effect on his high-tech business, which helps non-profits and charities raise money using artificial intelligence, he also found a way to give back to his clients who were struggling.
Alex Pittman, manager of Mikiz Pittstop and owner of Alex's Chill & Grill in Lunenburg, Nova Scotia, like Jenna, started his business several years ago after he lost his sight (in his case, due to diabetic retinopathy). Running a restaurant during the pandemic tested his entrepreneurial mettle, but Alex found the inspiration to keep going in the joy he found in serving his customers during this difficult time.
I can't wait for you to meet these fascinating entrepreneurs and hear their stories of resilience, perseverance, and optimism.
Pivot like a Boss, hosted by Laura Bain, airs Friday, July 30, at 8 p.m. Eastern on AMI-tv. Stream it on demand on AMI.ca or the AMI-tv App.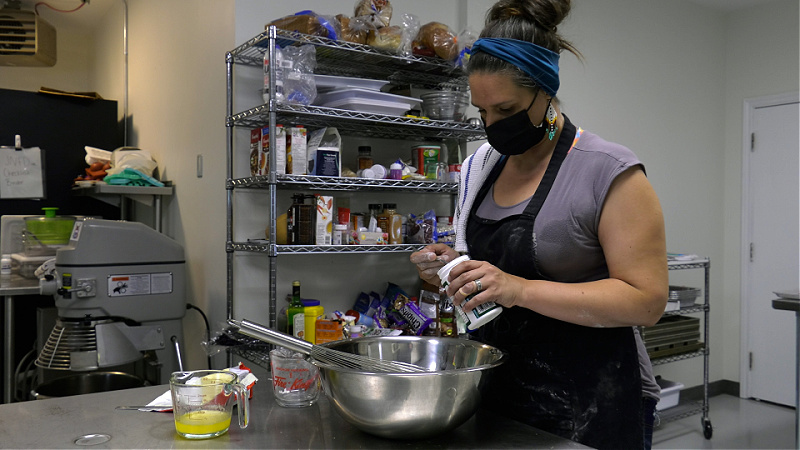 Grant Hardy previews the CNIB How I Did It Program
Authored on

July 15, 2021
By Grant Hardy
Growing up, my mother was determined that my brother and I—both blind from birth—would have fulfilling careers just like anyone else. While factors like Braille proficiency greatly enhance your chances of maintaining employment, the unemployment statistics are out there, and they're terrifying. Many people with disabilities want to work and are capable of working, but for whatever reason have encountered physical or attitudinal barriers that keep them from doing so.
Due to this, it's really important to maintain a network and community of like-minded individuals who are working in the profession you want to be in, or even people who can tell you the ins and outs of office etiquette. I know peer support really helped me when I got my first job while in school, at a call centre. And since I knew I wanted to work in broadcasting from a very young age, I did all I could to find other blind people in the field to chat with about their experiences.
This is why the CNIB How I Did It Program, which we feature on an upcoming episode of AMI This Week, is so valuable; it does exactly this. The sessions, which are held virtually, provide an opportunity for a blind or partially sighted individual to speak about their career so other blind and partially sighted participants can learn the ropes. The speaker we interviewed, Wendy Eedy, partook in studies and worked as a councillor. She spoke about how helpful it is when an individual lays out the path for others to follow. For her, her example is sports. She may not have the interest to climb a tall mountain and may believe she doesn't have the ability even if she wanted to. But if she heard another blind person talk about mountain-climbing, it may inspire her to follow in their footsteps. The same, really, is true for career hunting: for individuals who are feeling hopeless, having people speak about their career successes inspires hope for the future.
The program is in great hands. Lyndsey Rosevear, Program Coordinator at the Come to Work Department at CNIB, has experience running a non-profit and working internationally. She joined CNIB following her own history of vision loss. She spoke passionately about the goals of the program, including motivating participants who may be newer to vision loss and introducing them to the wealth of careers that people in the community are doing: from politics to construction. We also got the chance to hear what participants are getting out of the program, from improving their own confidence to gaining a network of professionals to chat with.
Ultimately, it's important to be self-accepting with where you are now on your journey of vision-loss and employment. But it's great that resources like How I Did It are available, to showcase the plethora of careers that people who are blind or partially sighted are capable of doing. Check out the piece, and my hat is off to the CNIB for maintaining this resource.
AMI This Week airs Mondays at 8 p.m. Eastern on AMI-tv. Want to read more from Grant? Search his name!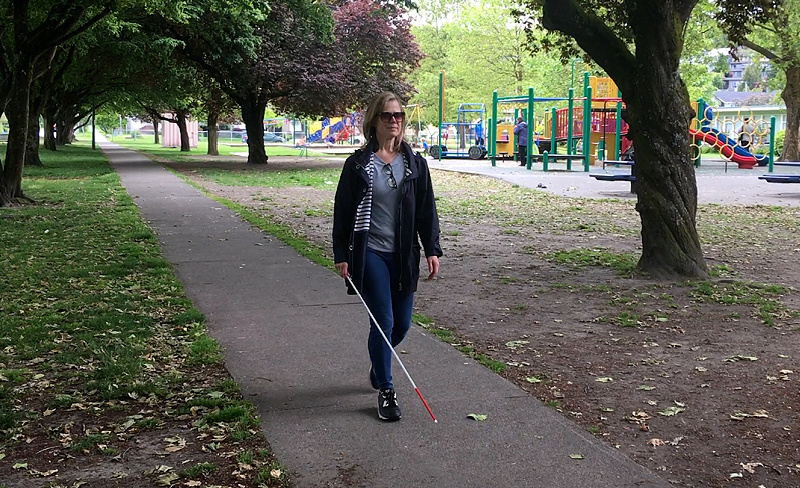 Grant Hardy previews his interview with author Hanna Leavitt
Authored on

July 12, 2021
By Grant Hardy
Growing up with vision loss, Victoria-based author Hanna Leavitt always encountered curiosity and even skepticism from her peers. Kids want so much to interact with peers who have disabilities to learn what their lives are really like, but often fear, or the reactions from adults, hold them back. And indeed, generally childhood is the only time we are taught that it is acceptable to ask curious questions related to disability. Adults tend to quickly shut down these thoughts and don't ask questions for fear of being rude. This is unfortunate, as ignorance only leads to fear and thus ostracizing and excluding a community of people one may in fact have a lot in common with.
Enter Hanna Leavitt's first book, The Disability Experience: Working Towards Belonging. Hanna describes it as a Disability 101 book. It features true stories, photos and illustrations of the disability experience, across the spectrum of physical, sensory and cognitive disabilities. Some of the content is about people in the disability community tackling the extreme, like climbing tall mountains with a prosthetic leg. Other content is very day-to-day, like a cute moment between a blind parent and their child. Other content is practical, like people with disabilities in the work world or the specific achievements of individuals with cognitive disabilities. Ultimately, the goal is to normalize the disability experience, educating kids and teens about the capabilities and lives of people with physical or cognitive differences.
I applaud Hanna's work for several reasons. Many people in the disability community have had the experience of being the only one who has a specific disability in the whole school or, possibly, the community. People want so much to be included and to be treated normally, but others' fears and misconceptions are hard to dispel. And the resources kids may turn to in hopes of expanding their knowledge, like their parents, teachers, or the Internet, might not always be as authoritative or knowledgeable as one would hope. I think it's fantastic Hanna has produced a book featuring stories of people in the disability community, doing extraordinary things but also just living their lives and participating in work or school or parenting. By having a resource like this that young adults can consult discretely, I hope it will inspire at least a few people to approach the guy in the hallway they've always wanted to say hi to but have been too shy.
For more on Hanna's book, including an interview with the author, her illustrator, and one of the participants featured in the book, check out our piece on AMI This Week.
AMI This Week airs Mondays at 8 p.m. Eastern on AMI-tv. Want to read more from Grant? Search his name!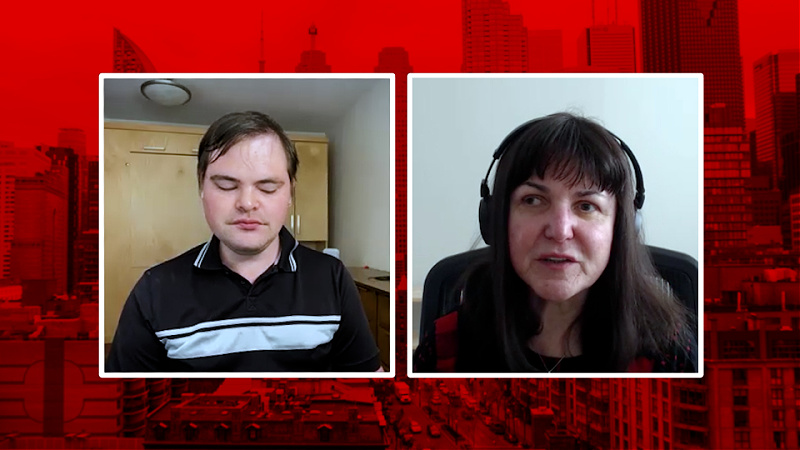 Beth Deer previews her interview with Heather Hutchison
Authored on

July 6, 2021
By Beth Deer
Heather Hutchison is a multitalented singer-songwriter and author living on Vancouver Island.
Heather most recently wrote her memoir, called Holding On by Letting Go, that reveals Heather's most personal moments and how she became a mental illness survivor.
In my upcoming AMI This Week segment, we speak to Heather and her partner, Jordan, about her struggles with her mental illness and how she found the courage to write this incredible book. You'll learn all about Heather's book in the segment, but something we don't talk about as much is her music. One of Heather's songs that is a personal favourite of mine is "Reason to Stay," from her album Where the Ocean Meets the Sand.
To learn more about Heather, tune in to Monday's episode of AMI This Week at 8 p.m. Eastern on AMI-tv.
Want to read more from Beth? Search her name!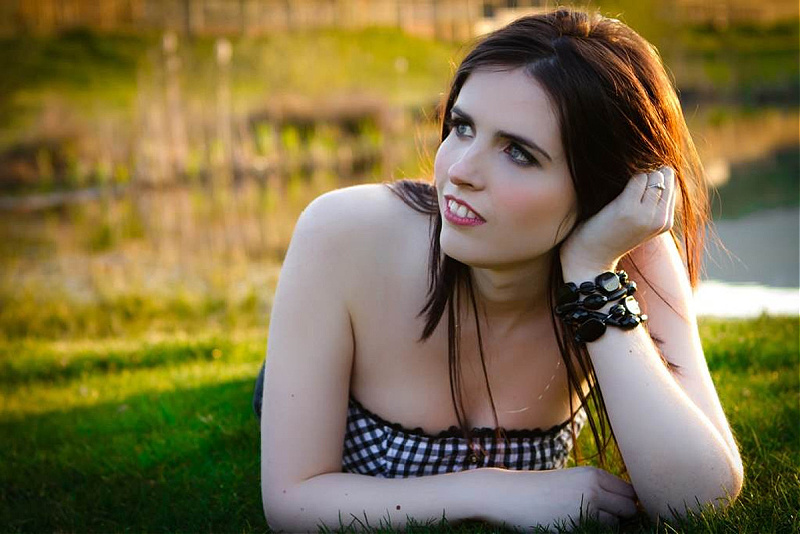 Alex Smyth previews Beyond the Field
Authored on

June 29, 2021
By Alex Smyth
As we are all well aware of now, the pandemic has had a profound effect of how people have lived and worked for the past 15 months. Within AMI, it was no different. While we still had to produce content for the channel, how we went about doing so was far different than before.
As a member of the Toronto bureau team, we had worked hard in 2019 to produce the sports show, Level Playing Field, highlighting para-athletes and organizations that showcase the power of sport. We had big plans to film the next season of the show in 2020, but as with everything else during this time, the plans were forced to change.
What came out of that change is the new AMI-tv show, Beyond the Field. With the new show, came a new focus as well. The two hosts, Paralympians Greg Westlake and Travis Murao, explore important topics impacting the para sport world.
The show is full of great conversations and what really stands out to me is the fact that we are able to have these discussions within the context of the disability community, which is never included in these topics. Hearing some of the top players in their sports openly discuss the issues they have faced both on and off the field adds a greater depth of appreciation into what these athletes go through and how they are able to succeed despite those challenges.
The interviews aren't the only important part of the show. At the end of each episode, Greg and Travis take some time to discuss the issue themselves, and share their insights and experience as para-athletes, and what they've seen and heard during their time on the national and international stage.
While the show was filmed completely remotely due to the pandemic, I know the whole Beyond the Field team feels the show is intimate, informative, and we cannot wait for audiences to enjoy the conversations as well.
Beyond the Field airs Mondays at 8:30 p.m. Eastern on AMI-tv beginning July 12.
Want to read more from Alex? Search his name!