CNIB's Youth Employment Skills Camp
Authored on

September 28, 2020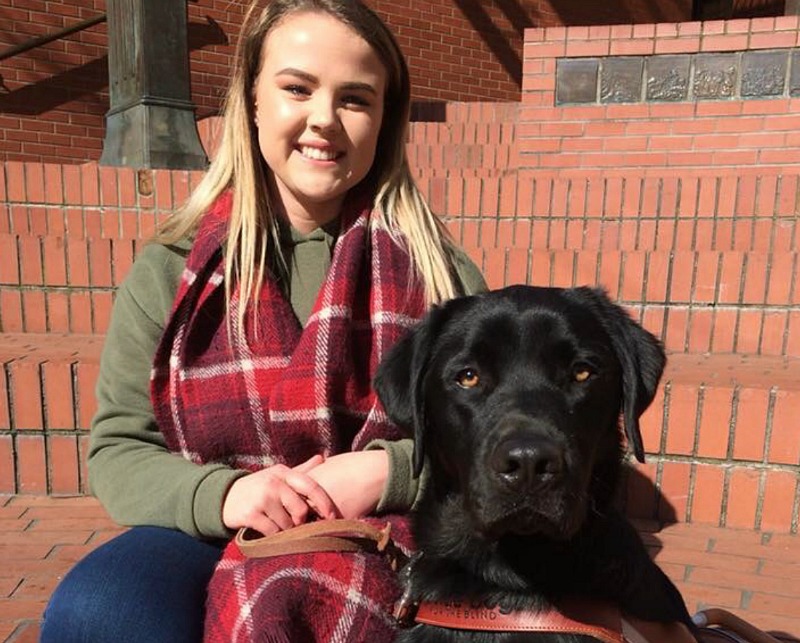 By Beth Deer
Some of you may remember how I got my start at AMI, but if you're new here's the scoop.
I attended an Employment Skills Boot Camp at the CNIB in Calgary. It was such a great experience, and I was able to meet like-minded people in Alberta who are blind or partially sighted.
Along with making great friends, we were also taught some very valuable skills that not only help us in interviews, but are transferable once you get a job! In this weeks segment, I had the absolute pleasure of interviewing a participant of a virtual camp held in Saskatchewan. For the participants, it seemed to be a very different experience than my own. To learn more, tune into AMI This Week tonight.
Want to read more from Beth? Search her name!

Beth Deer previews Aspen Guide Dogs
Authored on

September 14, 2020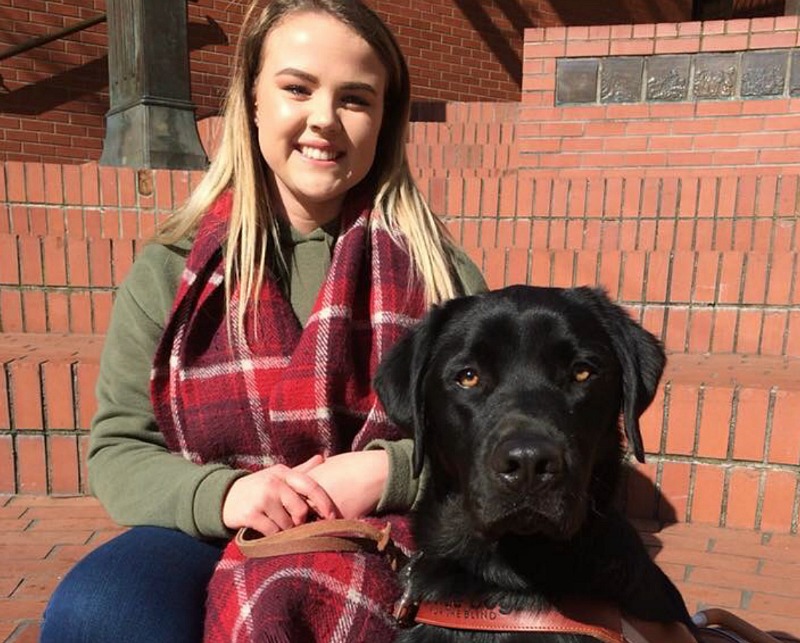 By Beth Deer
This story is one that is really close to my heart, are you surprised? It's about dogs.
We had the great pleasure of interviewing the co-owners of Aspen Service Dogs, a charity that trains mobility, autism spectrum, PTSD and owner trained service dogs. We were also able to interview a mother of a young boy who had recently received an autism spectrum assistance dog from Aspen.
When I watched the first edit of this story, I welled up because the relationship this young boy has with his dog reminds me of how lucky I am to have Patronus. Many of us are lucky to have wonderful training schools like Aspen to support us and our dogs.
On a related note, I've been emailing back and forth with Maria, one of Aspen's owners, who has been a guide dog trainer for 25 years. She's been kind enough to give me some pointers on how to help Patronus learn to retrieve things, so if I drop something and don't know where it is he can pick it up for me. Isn't that amazing?
Want to read more from Beth? Search her name!
Grant Hardy previews Powered Up: Empowered by Assistive Technology
Authored on

August 24, 2020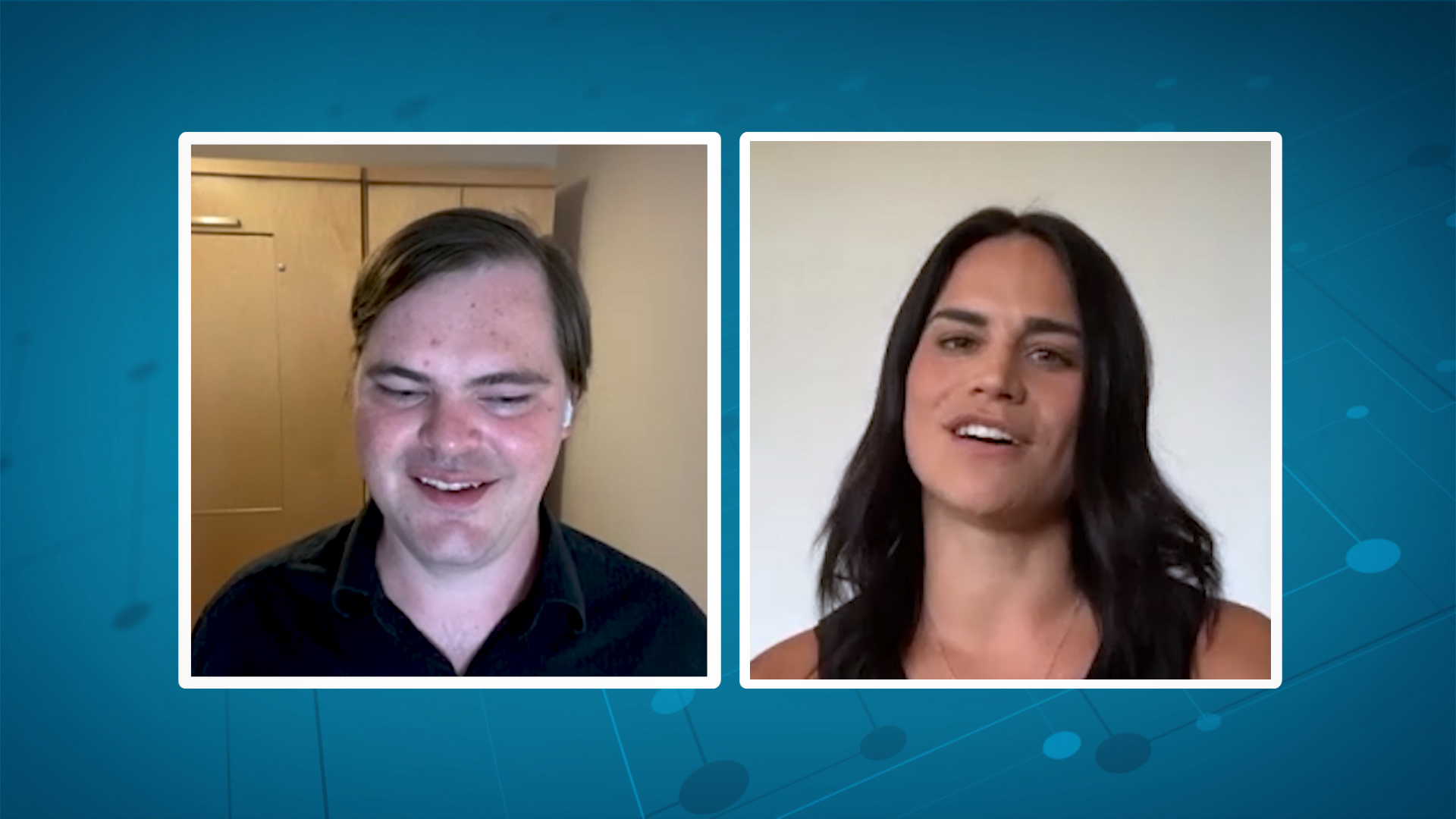 By Grant Hardy
I'm a tech lover. The reason is simple. As someone who has been totally blind since birth, technology has empowered me throughout my life. In my childhood, I used tape recorders to capture audio memories and stories. In my adolescence, I used computers and Braille displays to chat with my friends, do my school work, and read books. And throughout post-secondary and my career at AMI, I've used computers and other devices to keep up with work.
One of my favourite parts of my job is when I have the opportunity to review a new app or device, talk to a technology industry insider, or get to know someone for whom assistive technology is also empowering. When I realized people were relying on technology more than ever during COVID-19, it seemed like the perfect opportunity to produce a special, Powered Up! Empowered by Assistive Technology, on how technology is being used during these unprecedented times. It's the first special where I've acted as co-producer, and I'm really excited for it to air.
Powered Up! Empowered by Assistive Technology features Glenda Watson Hyatt, a best-selling author, blogger, motivational speaker, and activist, who has cerebral palsy and uses technology to communicate and run her business. Since she also has a speech disability, Glenda uses assistive technology to empower her so her voice can be heard. She talks about how assistive technology has changed her life.
Also featured are a student and teacher pair who talk about how AT has enabled them to participate in school during the pandemic. Steve Barclay from Canadian Assistive Technology talks about the increased opportunities that work from home arrangements promise to provide for people with various disabilities. Michael Fey from 1Password talks about the importance of securing our online activities with a password manager. In light of the recent Canadian Revenue Agency breach, it's particularly timely advice. And our old friend Andy Baryer from Handy Andy Media talks about the latest accessibility features on the Android side of the fence.
I'm so thrilled this special came together and can't wait to hear what everyone thinks! One thing is for sure: there is something for every viewer.
Powered Up! Empowered by Assistive Technology debuts Wednesday, August 26, at 9:30 p.m. on AMI-tv. Stream original documentaries on AMI.ca and the AMI-tv App.
Want to read more from Grant? Search his name!
Grant Hardy previews Inside the Bubble: Health & Wellness During COVID-19
Authored on

August 21, 2020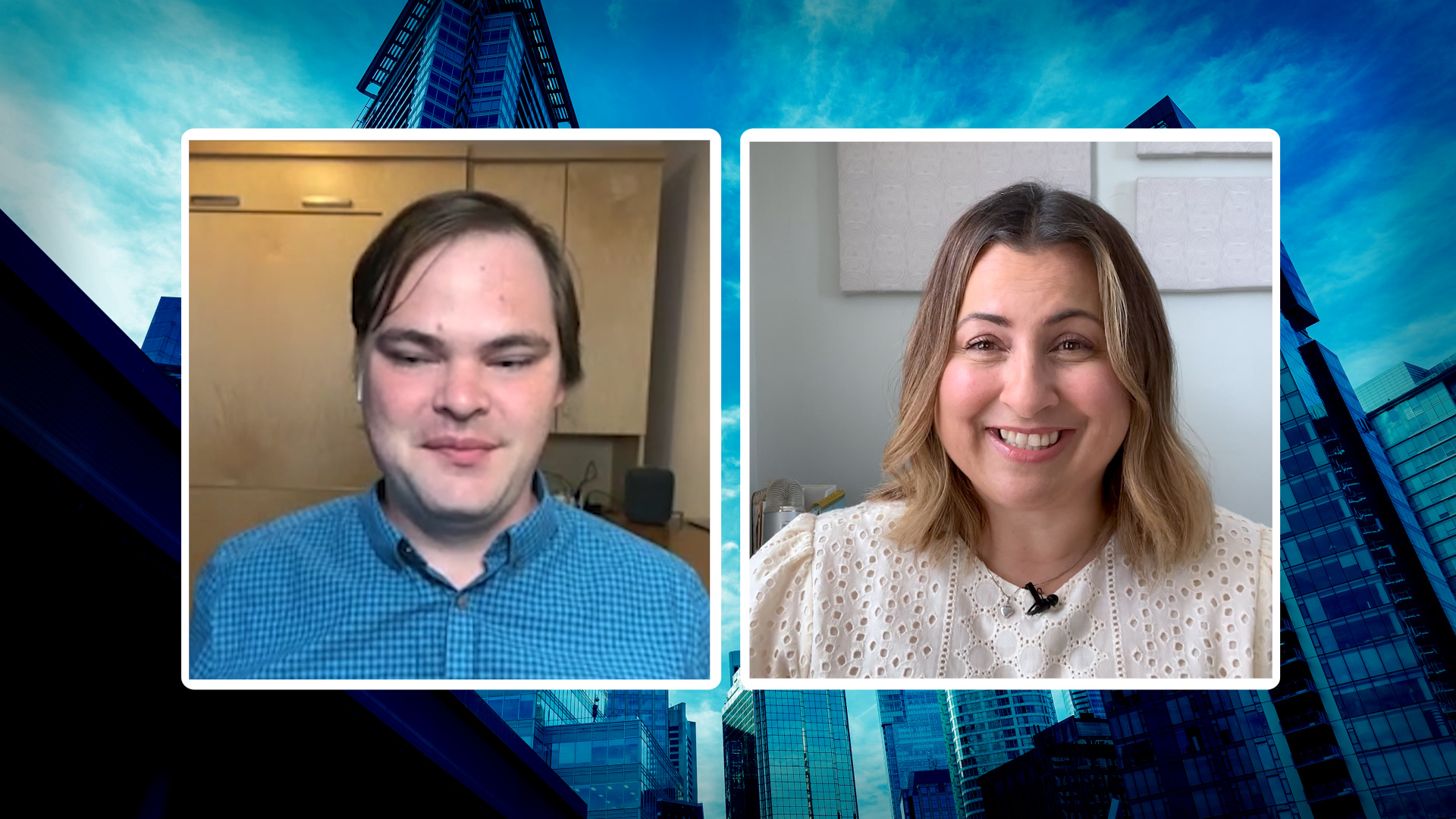 By Grant Hardy
The last few months have been strange, to say the least. We've been told to minimize social contact as much as possible, but there have been so many unanswered questions. Many people rely on social contact for food shopping, fitness and livelihood. Others are struggling with self-confidence and mental health as they strive to accept this new reality. And of course, it's all compounded if you have dependants to add into the mix.
When my team set out to produce a half-hour special from home on health and wellness during COVID-19, I knew it was an ambitious task. There's so much to say, and so many of us are still learning. But by turning to AMI contributors from coast to coast, we've produced Inside the Bubble: Health and Wellness During COVID-19. It's a special filled with insights and advice on everything from parenting to staying in shape to self-acceptance, and I'm really proud of how it turned out.
For example, mom and Blind Beginnings founder Shawn Marsolais gives some important advice on parenting during the pandemic. And speaking of kids, I was really impressed by what BC Blind Sports is doing to make sure kids have the opportunity to stay active. Also on the fitness front, we get some insight from athlete and sports superfan John Tee on what he's doing to stay in tip-top shape—and motivate others.
Of course, it's not all about staying physically active. As someone who struggles a lot with anxiety during times like these, I really appreciated the advice given by Kevin Naidoo—from the AMI-tv show Reflect and Renew with Kevin Naidoo—on accepting yourself and staying positive and happy during times of uncertainty. And since we can't do any of this without food, Mary Mammoliti of the Now We're Cooking With Mary Mammoliti segments offers some advice on cooking, nutrition and doing the best to make delicious meals with the items in our pantries.
There's a lot more, so I encourage you to check out our special to learn what we've been up to—and, hopefully, pick up a few tips for making the best out of these difficult circumstances. I know I definitely learned a lot.
Inside the Bubble: Health and Wellness During COVID-19 airs Tuesday, August 25, at 9:30 p.m. Eastern on AMI-tv. Stream all original AMI documentaries on AMI.ca and the AMI-tv App.
Want to read more from Grant? Search his name!
Beth Deer previews Follow My Lead
Authored on

August 18, 2020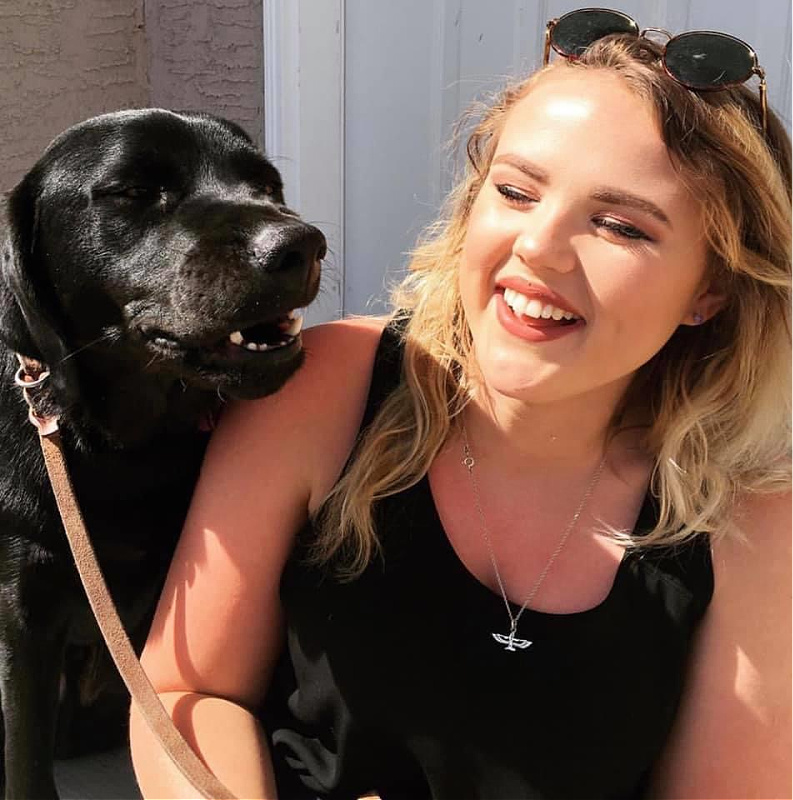 By Beth Deer
OK, this is one for all you dog lovers out there.
If you are a guide dog owner, trainer, puppy walker or someone who's just interested in guide dogs, Follow My Lead is for you! I don't know about you, but I love hearing about successful guide dog teams and dog partnerships.
I interviewed three amazing subjects who all bought different perspectives and information on the lives of working dogs. Our team spent awhile going through names and we finally decided on Follow My Lead, which I love! Tune in on August 26: Patronus' birthday, how fitting is that? I can't wait for you all to meet one of Patronus' trainers, a friend I met a guide dog school and a very special young man with a buddy dog.
If you don't know what a buddy dog is I guess you'll just have to watch Follow My Lead.
Follow My Lead debuts Wednesday, August 26, at 9 p.m. Eastern on AMI-tv. Stream it post-broadcast on AMI.ca and the AMI-tv App.
Want to read more from Beth? Search her name!