AMI's First Look at Competition in Pyeongchang
By: Anthony McLachlan, AMI Toronto Presenter
It was five full days in South Korea before our team was able to get our first look at competition for the 2018 Paralympic Games in Pyeongchang, but when we got it, it was epic! Saturday March 10, the first day of action, led us to the Para Alpine Ski Centre in Jeongseon, to watch Mac Marcoux and his guide Jack Leitch compete in the Visually Impaired Men's Downhill category.
The set-up at the bottom of the course created an amazing atmosphere. Facing up the mountain are the grandstands capable of seating 3,600 people, with a standing section below for up to 2,900 more. From the media zone we, and dozens of other broadcasters from around the world, had an incredible vantage of the final turn and descent racers take to the finish line. Most of the course isn't visible from the bottom, but a large scoreboard, video stream and live commentary kept everyone informed on the racers' progress.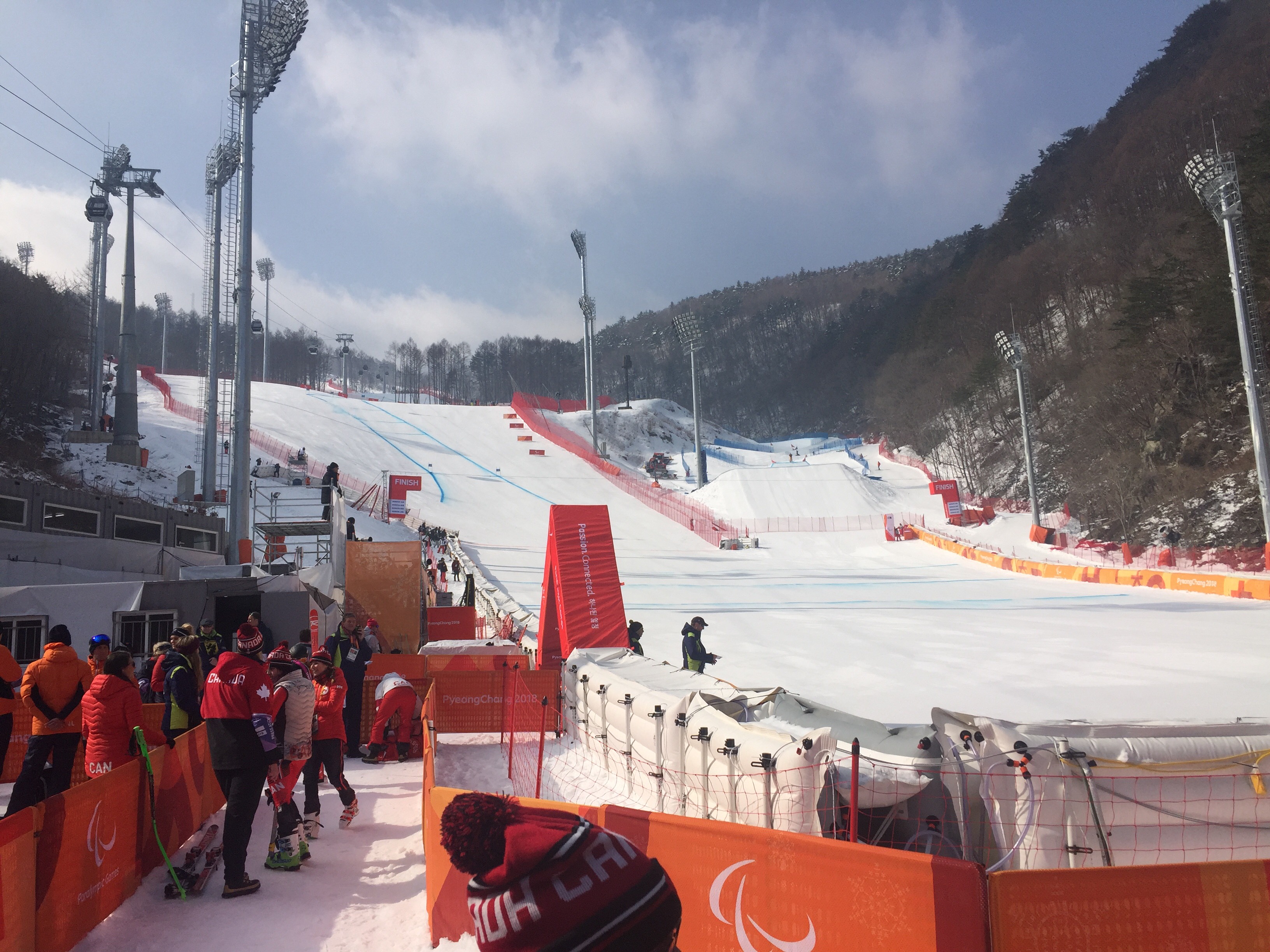 This is one of my favourite events to watch at the Winter Games. To put it in perspective, consider this – from the start gate to the finish line racers travel over two kilometers with a total vertical drop of 655 metres, all while reaching top speeds of 120 km an hour. With little room for error and crashes being all too common in the sport, I can't fathom why anyone would want to participate in an event like this, and to compete with sight loss is even more remarkable. For Mac Marcoux it's his hunger for speed that makes him a surgeon with his skis.
With the stage set, we anxiously waited at the bottom of the hill as Mac and Jack prepared for their run. Starting third, the pair reached the first intermediate with a second-place time of 14.71 seconds. As the race progressed they maintained their position through the next two intermediates. Skiing strong, Mac and Jack made a serious push for the finish line and clocked in with a final time of 1:23.93, good enough to leapfrog USA and Spain for first place. With seven pairs of racers to go, Mac and Jack waited to see if their time would be enough to hold the top of the podium. Slovakia and Italy made strong pushes sliding into second and third place, but ultimately the Canadian duo's performance held up giving Canada its very first gold of the 2018 Paralympic Games.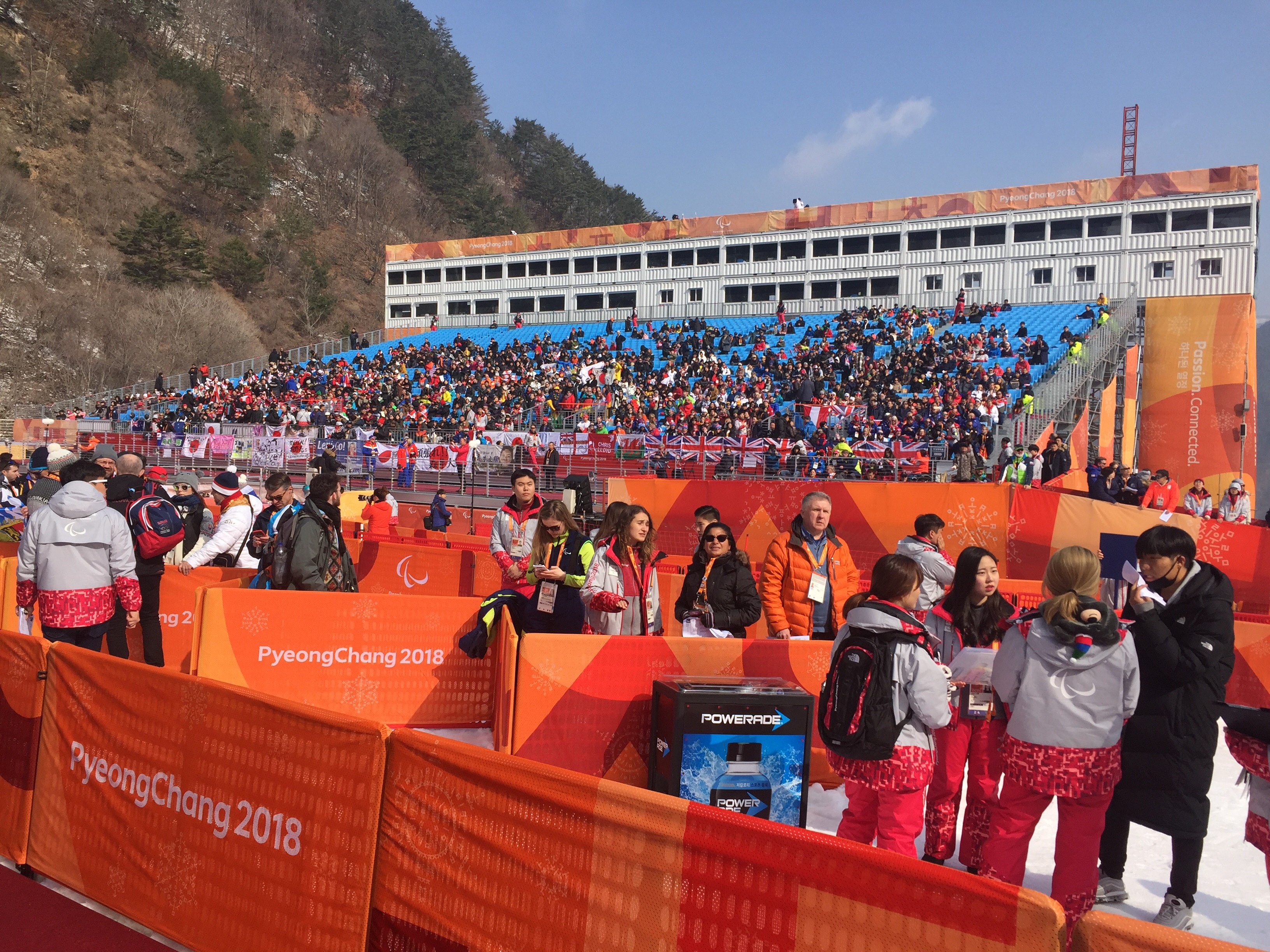 After the race I caught up with Mac and Jack, and they told me they have never lost a downhill event since skiing together, but the win still felt incredible! Luckily, we were able to catch the interview on camera and it will be broadcast on AMI-tv and shared over social media very shortly.
Stay tuned for more updates from the AMI team on the ground in Pyeongchang!