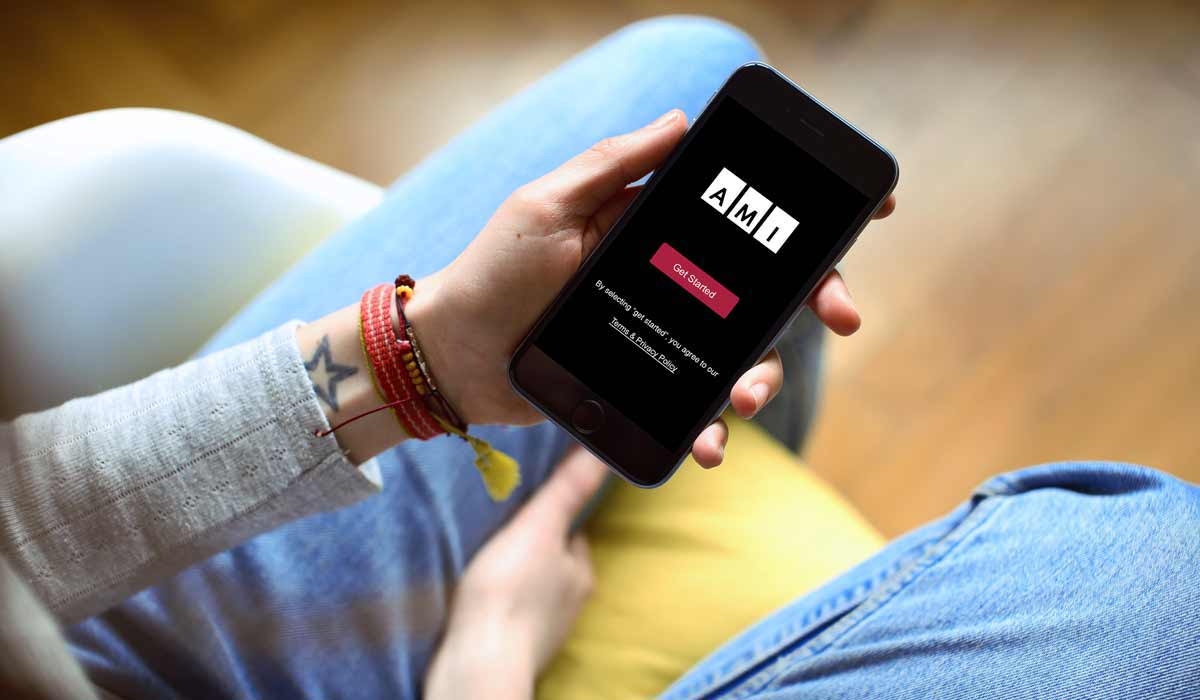 Learn more about how the app works, what's included and all of the accessibility settings that make for a fully inclusive experience for all.
Keep scrolling to:
Understand how to find the app
Find answers to frequently asked questions about the app
How to Find Us
Download the AMI-tv App now from the Apple App Store and Google Play Store!


Accessibility is at the heart of everything we do at AMI and it was a priority at every stage of planning, development and user testing. Accessibility enhancements on the apps include:
Integrated described video built into all content
Closed captions
Bolded text
High contrast layout
Onboarding videos explaining the apps' features
AMI App: Frequently Asked Questions (FAQs)
What kind of programs can I watch on this app?
We've curated a broad selection of AMI original shows, documentaries and digital shorts to watch and enjoy on the app.
What is described video? Can I turn it off?
Described Video (DV) is the narrated description of a program's non-verbal elements that may include surroundings, costumes, and body language. The description is added during pauses in dialogue, and enables people to form a mental picture of what is happening in the program. Described video typically uses a separate audio track that is added to the program after the program has been completed. For accessibility purposes, DV used in all AMI's programming is open, which means you don't have to activate it with your remote nor can you turn it off. 
What is Integrated Described Video (IDV)?
Integrated Described Video (IDV) is a method of producing video content for blind and partially sighted audiences from inception, whereby the identification of key visual elements is incorporated into the pre-production, production and post-production phases, so that traditional DV is not required after the program has been packaged. AMI uses IDV in many of its original television programs including AMI This Week and Eyes for the Job.
Why do you provide Described Video (DV)?
Described Video creates an inclusive television viewing experience for people who are blind or partially sighted. By describing elements of the program for members of that community, we enable them to follow along with the storyline just like their sighted family and friends.
What accessibility settings does this app support?
This app was developed with the blind and partially sighted audience in mind, from conception through release and supports a wide range of accessibility settings. Closed captioning is available throughout and integrated described video is conveniently built into all AMI content. The app works seamlessly in tandem with voice activated controls including Siri and VoiceOver. The app boasts a high contrast layout and accessibility enhancements such as bolded text, inverted colour and zoom. 
Why isn't all AMI-tv programming available on the app?
Some AMI programming is acquired through other broadcasters or production companies and we only have rights to broadcast those programs on television. Any program produced by or in association with AMI is available on the app.
Why can't I find AMI-audio programs on this app?
AMI-audio programs are available to stream live on our AMI website and as podcasts through all major podcasting apps and platforms including iTunes and Google Play.
What is AMI?
AMI is a not-for-profit media company that entertains, informs and empowers Canadians who are blind or partially sighted. Operating three broadcast services, AMI-tv and AMI-audio in English and AMI-télé in French, AMI's vision is to establish and support a voice for Canadians with disabilities, representing their interests, concerns and values through accessible media, reflection and portrayal.
Where can I learn more about AMI?
For further information about AMI and its programs and initiatives, please visit AMI.ca.
Is AMI's programming available internationally?
The AMI app is only available in Canada. To stream a selection of AMI content outside of Canada, please visit AMI.ca as well as our YouTube and Facebook channels.
Where can I submit feedback?
We'd love to hear from you! Please submit feedback to info@ami.ca