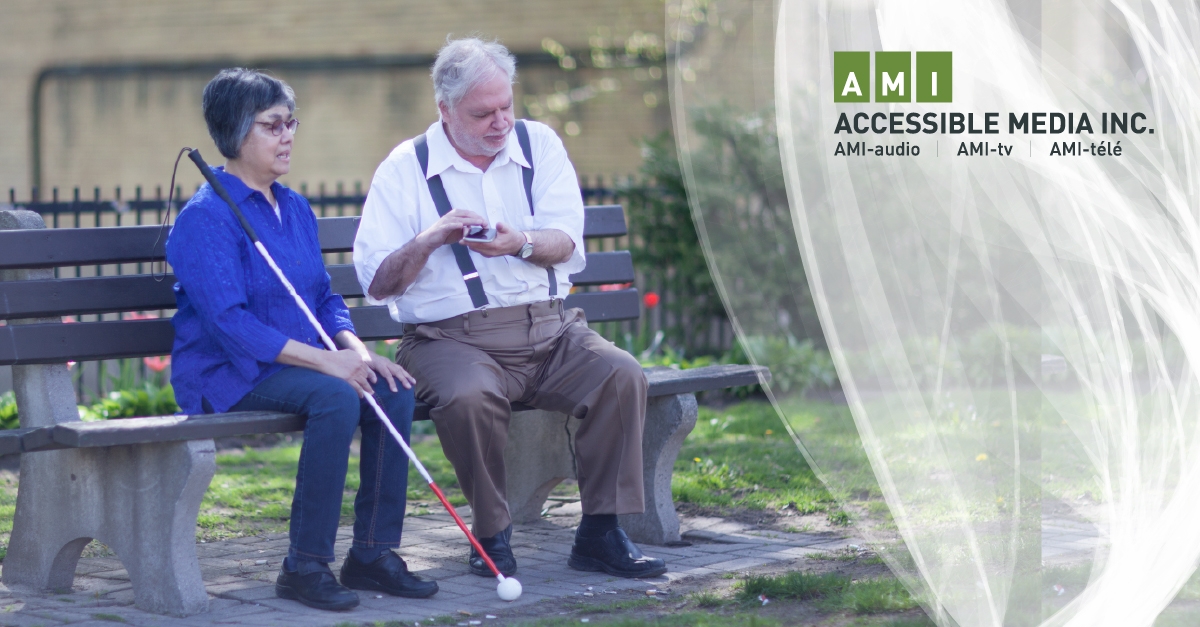 The broadcast licenses for AMI-tv, AMI-audio and AMI-télé are up for renewal next August and we need your help.
Part of the renewal process includes reaching out to our community partners and customers for letters of support. These letters are vital in demonstrating and reaffirming to the CRTC that AMI is a media company that entertains, informs and empowers Canadians who are blind or partially sighted, and that our services are essential and should be supported and continued.
AMI: What we stand for
AMI provides more coverage of disability and accessibility issues than any other media outlet in Canada
AMI is committed to positive portrayal of persons with disabilities
AMI creates and curates content that is relevant to the blind and partially sighted community
AMI's vision is to establish and support a voice for Canadians with disabilities, representing their interests, concerns and values through accessible media, reflection and portrayal.
Letters of support will be accepted until Friday, December 8th and may be submitted to the CRTC via three convenient methods.
How to submit a letter of support
Method 1: CRTC website
Submit your letter of support via the CRTC website.
Method 2: Email AMI
Email your letter to info@ami.ca and we will submit on your behalf.
Tips on preparing your letter:
In either the first or last paragraph include the statement: I do/do not wish to appear at the public hearing.
Include the application reference numbers;

AMI-audio (2017-0585-7)
AMI-tv (2017-0588-1)
AMI-télé (2017-0589-9)

Indicate your support for the application
Identify if you are a viewer/listener with a disability and if so, please be specific. Example – I am partially sighted.
How long have you been an AMI viewer or listener?
What specific features of AMI-tv, AMI-audio, AMI-télé do you benefit from the most? What is the benefit?
Would you or have you recommended AMI to your family and friends?
Sample submission:
I am partially sighted, and I am writing in support of the AMI applications (2017-0585-7, 2017-0588-1 and 2017-0589-9) for mandatory carriage. AMI's channels are the only channels I can independently access to be entertained or informed. I am a regular viewer, enjoy the services and have recommended AMI channels to my friends and family. I do not wish to appear at the public hearing.
Method 3: Information or assistance by phone
If you have further questions or require additional information or assistance, please contact Janis Davidson Pressick (AMI-tv and AMI-audio) at 800-567-6755 Ext. 0971 or Bouba Slim (AMI-tele) at 800-567-6755 Ext. 3610.
PLEASE NOTE THAT ALL SUBMISSIONS IN THEIR ENTIRETY BECOME PART OF A PUBLICLY ACCESSIBLE FILE POSTED ON THE CRTC WEBSITE.
We thank you, in advance, for your anticipated support.