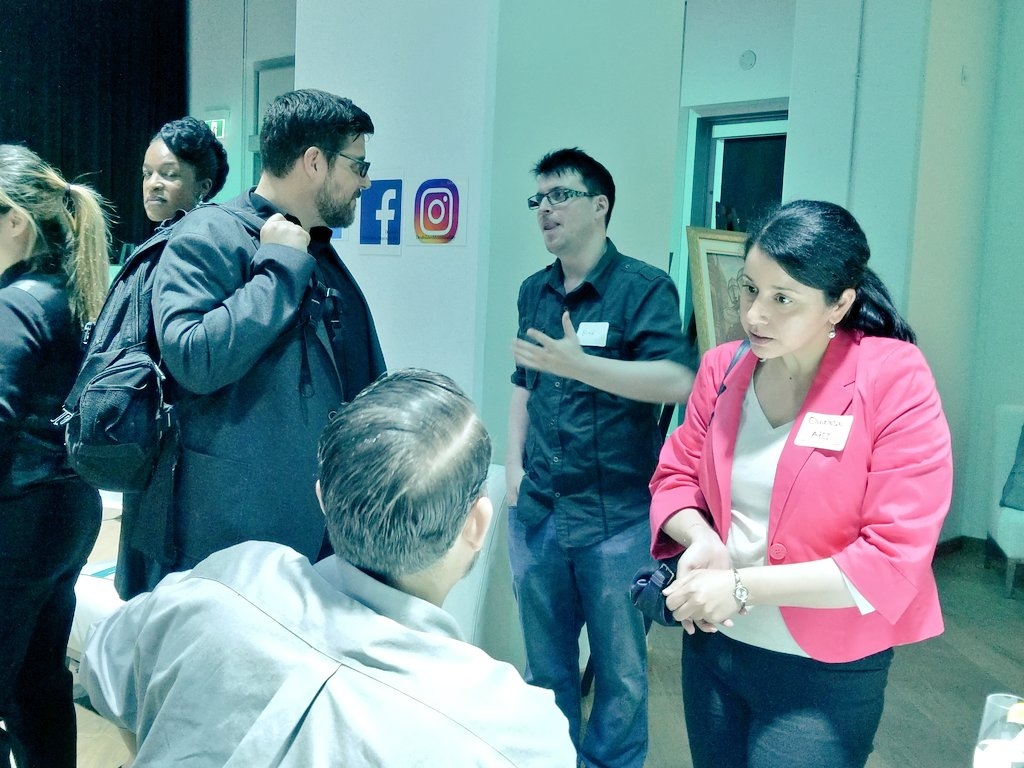 Disabilities Mentoring Day (DMD) is an opportunity for aspiring and motivated people with disabilities to be matched with a practicing professional for a day of information sharing.
Dolphin Digital Technologies, an IT consulting firm that utilizes technology to create a level playing field for persons with disabilities, founded DMD in 2011. It sponsors the annual mentoring day and works with strong community partners who share the organization's passion for inclusive employment practices. The day provides a diverse group of people with disabilities with an opportunity to gain insight around job requirements, jobs duties and tasks where the individual's skill sets are a best fit.
In 2016, Accessible Media Inc. (AMI) had the wonderful experience of participating in this event. Five employees from the Toronto office were each matched with a mentee and welcomed them for a day of job insight and knowledge sharing.
The participating mentees were qualified in many fields including; IT, Finance, Communications, Marketing, and Journalism. The day turned out to be a positive and rewarding experience for both sides and a few months later one of the mentees was selected for an internship with AMI's Marketing department.
AMI strives to make a difference every day and participating in such an event as DMD, is another opportunity to demonstrate our conviction in supporting diversity and inclusion in the workplace.
Here are some examples of what participating mentors said about last year's event:
"I enjoyed sharing what we do with my mentee and I look forward to participating again next year."
"My mentee and I agreed that we were a great match for this event"
"Having a chance to meet new people and hopefully be able to help someone"
AMI clearly enjoyed and benefited from participating in DMD 2016 and looks forward to the this year's event on October 25, 2017. Visit the Disabilities Mentoring Day website to learn more about the program and follow AMI on Twitter to see highlights from our mentors and mentees throughout the day.