Double Tap TV coming to AMI-tv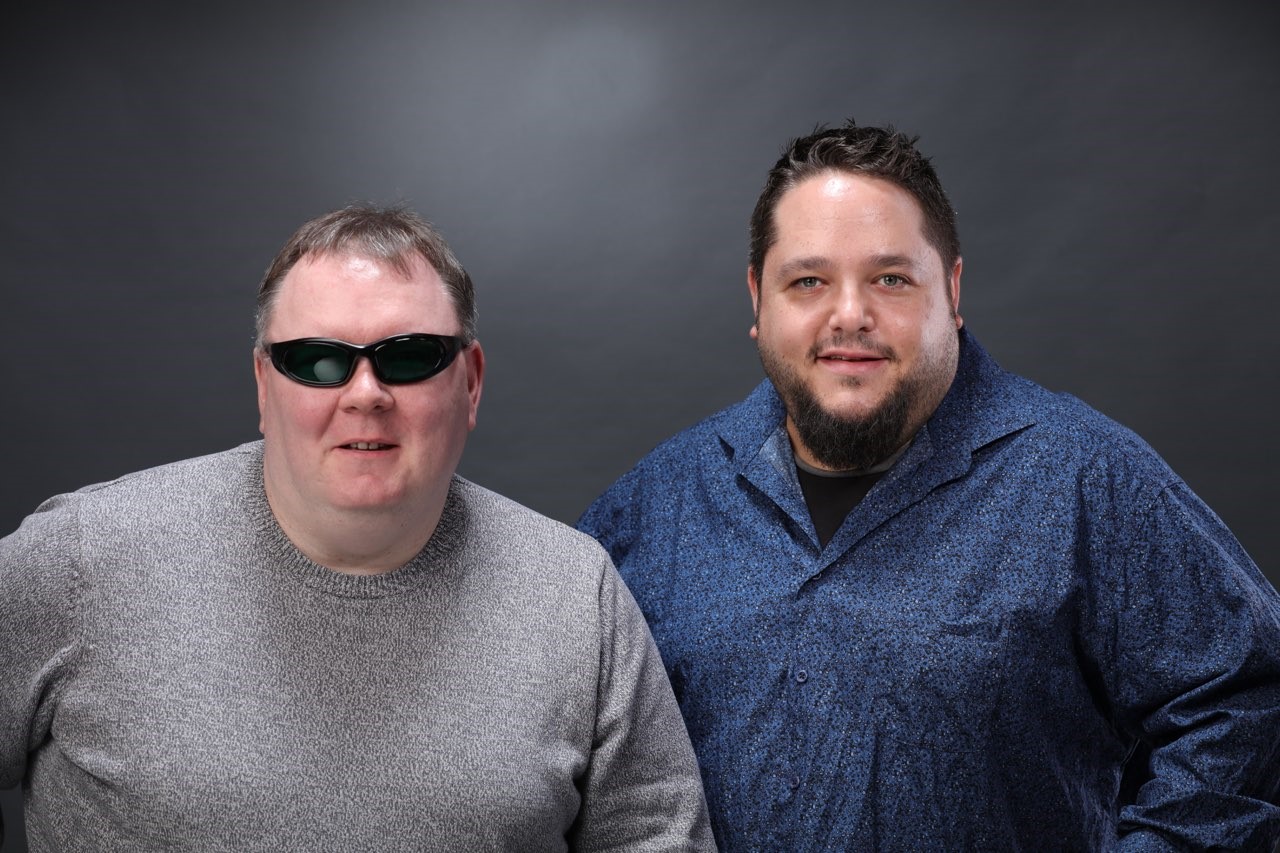 Marc Aflalo jokes that he and Steven Scott were "shoved together" to be the co-hosts of Double Tap TV. But the pair look and sound like they've known each other for years.
Marc, a technology journalist for close to a decade and tech contributor to AMI-audio's Live from Studio 5, joins Double Tap TV when it debuts Wednesday, July 31, at 8:30 p.m. Eastern on AMI-tv. The new project is a natural spin-off from the popular AMI-audio program Double Tap, bringing lively discussions on everything technology-based with news, reviews and interviews—all with an eye on accessibility—to television.
"When it comes to tech, listening to Steven describe the accessibility features or a product, he's bang-on," Marc says. "And, as a sighted person, I have become very mindful of the audience so that you can adequately describe what is going on." The goal of Double Tap TV, he says, is to take a deeper dive into accessible technology and give viewers a mental hands-on picture of where big and small companies are going when it comes to accessibility. 
Steven and Marc are joined by contributors, including fellow Double Tap-er Shaun Preece, Joeita Gupta, Jennie Bovard and Mitchell Whitfield, who will all help viewers better understand how technology can assist in everyday life. 
"If you are visually-impaired, you have an interesting relationship with tech," Joeita says. "It's evolved so much in the last 20 years. I'm not a tech Jedi knight. If anything, I'm a bit of a Luddite. But I'm excited because I will learn a lot from the show and also contribute from the perspective of somebody who isn't steeped in tech."
Double Tap TV debuts Wednesday, July 31, at 8:30 p.m. Eastern on AMI-tv. Catch episodes post-broadcast on AMI.ca or using the AMI-tv App.
Listen to Double Tap Canada on Thursdays at 8 p.m. Eastern on AMI-audio.