Employable Me a repeat Rockie Award winner at Banff World Media Festival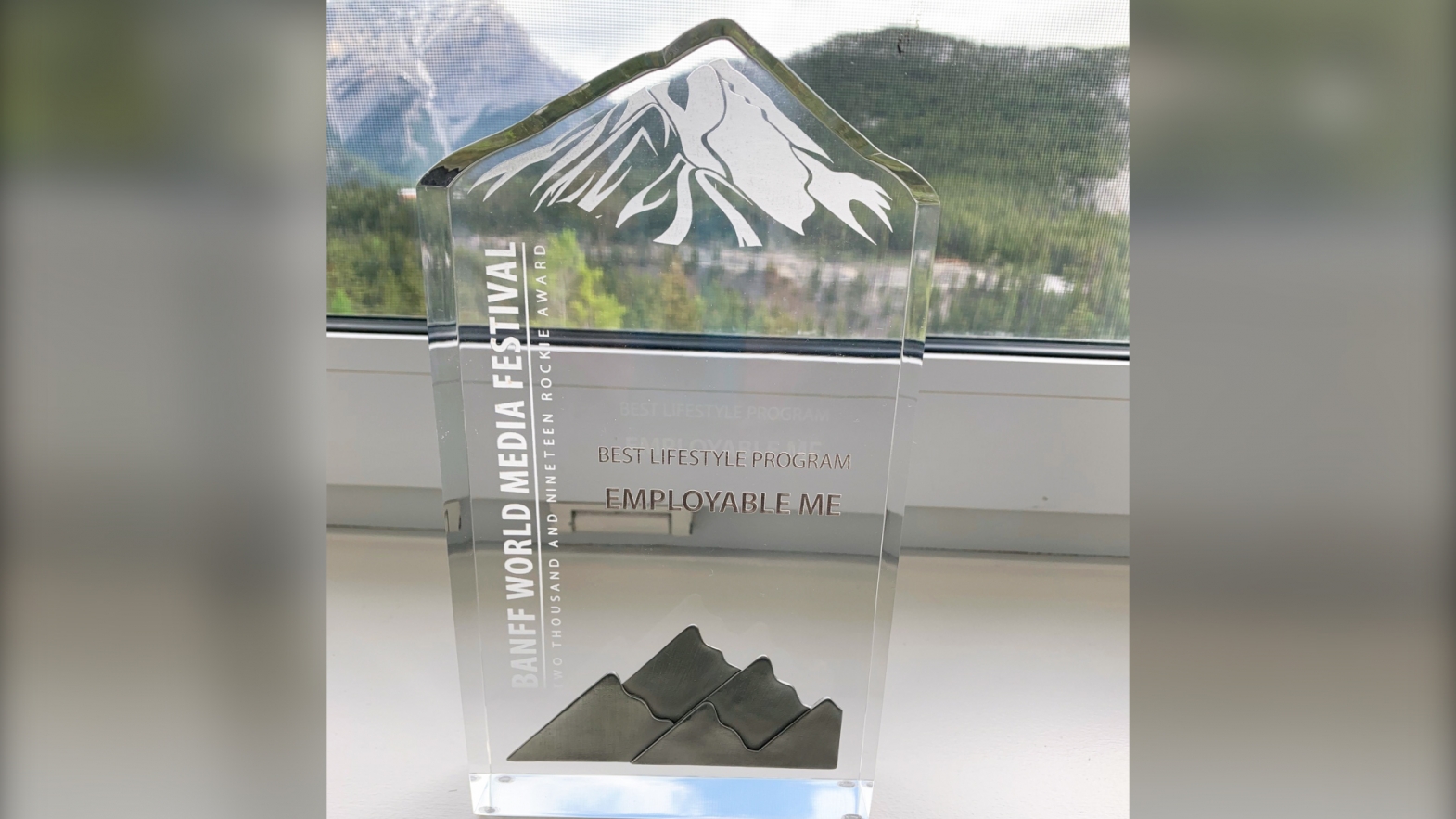 AMI-tv has a repeat award winner in its primetime schedule. Employable Me took home its second trophy at the Banff World Media Festival's Rockie Awards on Monday night.
"I was very surprised and thrilled," says Penny Wheelwright, Employable Me's producer, and vice president of Thomas Howe Associates, the company behind the series. "And also, very proud of the job seekers and the team at Thomas Howe Associates. Our job seekers are so awesome, and it was great to see other people thought so too and embraced their stories."
Season two of Employable Me received the Lifestyle Program Award in the Arts and Entertainment category at Monday's ceremony. This is the second consecutive win for Employable Me, which captured the award in 2018. Taking place at the Fairmont Banff Springs Hotel, the annual Program Competition Ceremony celebrates the best in television and digital content from more than 45 countries around the world.
Employable Me features Canadian job seekers who are determined to prove that having a physical disability or neurological condition shouldn't make them unemployable. It provides an honest and emotional look at the challenges individuals of varying abilities face in the job market. All episodes of Employable Me feature Integrated Described Video, where description is incorporated during the production phase, along with closed captioning making the series fully accessible.
"Employable Me gives you another way of looking at someone's situation and breaking down the barrier of what people think of others," Wheelwright says.
Produced by Thomas Howe Associates in partnership with AMI and TVO, and licensed by all3media international, production on Season three of Employable Me is currently underway with 12 new job seekers of different abilities, all with the same goal: to find employment. To help them are mentors, including Senator Jim Munson and The Honourable Carla Qualtrough.
"We've got a great cast for Season three," Wheelwright says. "I think people are going to really enjoy it."
Seasons one and two of Employable Me are available online at AMI.ca or via the AMI-tv app.