Employable Me participant has key advice for job seekers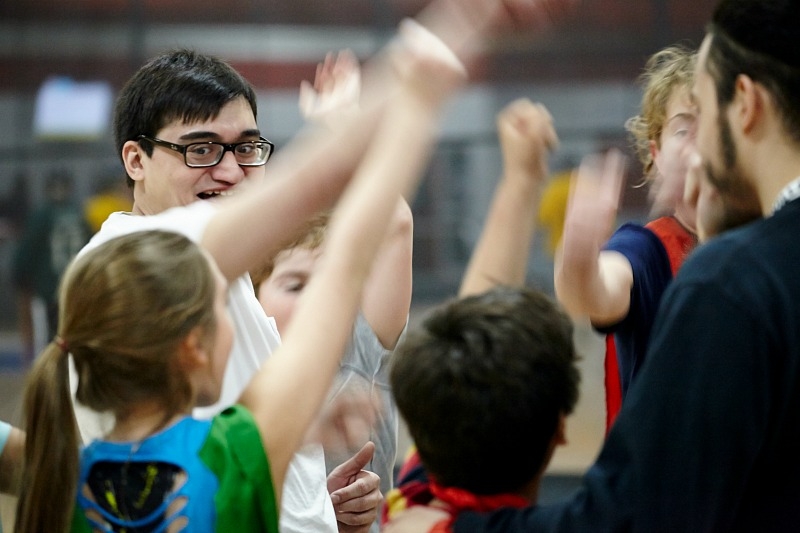 Most people would balk at having reality television cameras follow them around during the ups and downs of seeking out a job.
Not Victor Pereira. And it's no surprise, really. The energetic 24-year-old basks in making people laugh and had no problem letting television cameras into his life during production on Season two of Employable Me.
"I was super excited to be part of the show," Victor says. "I was super excited about the message of the show, which is about people with special needs getting a part-time job." Victor became involved in the project through DramaWay, a Toronto-based drama company, and auditioned to participate.
The sophomore season of the award-winning series provides an honest and emotional look at the challenges Canadians of varying abilities face in the job market. Each one-hour episode spotlights two job seekers who are blind, partially sighted or have a neurological condition such as Tourette Syndrome or Autism Spectrum Disorder as they embark on a journey to possible employment.
Airing Fridays at 7 p.m. Eastern on AMI-tv, Victor—who is featured in Episode 1—goes through an emotional roller coaster as he searches for a job. An energetic basketball fan whose rare lung condition makes it hard for him to breathe in the cold or the heat, Victor embraced the opportunity to meet with Andreia Alvares at Community Living Toronto—one of several experts who help the job seekers—to discuss what career might be best-suited for him.
"She's always trying to look for the good in people," Victor says of Andreia. "She always tries to make people do their best and help them find a job." For Victor that meant sitting with Andreia to take a personality assessment designed to target workplace strengths. Motivating and enjoying working with others were among the terms used to describe Victor, who parlayed that information into a pair of job possibilities. Victor has some honest advice for anyone on the hunt for a new career.
"Look for people who are right for you, not the job," he says. "The job could come easy but it's the people and the environment that will make you happy."
Season two of Employable Me airs Fridays at 7 p.m. Eastern on AMI-tv. You can watch past episodes on demand at AMI.ca or the AMI App.

Keywords: AMI, AMI-tv, Employable Me, Season two, Victor