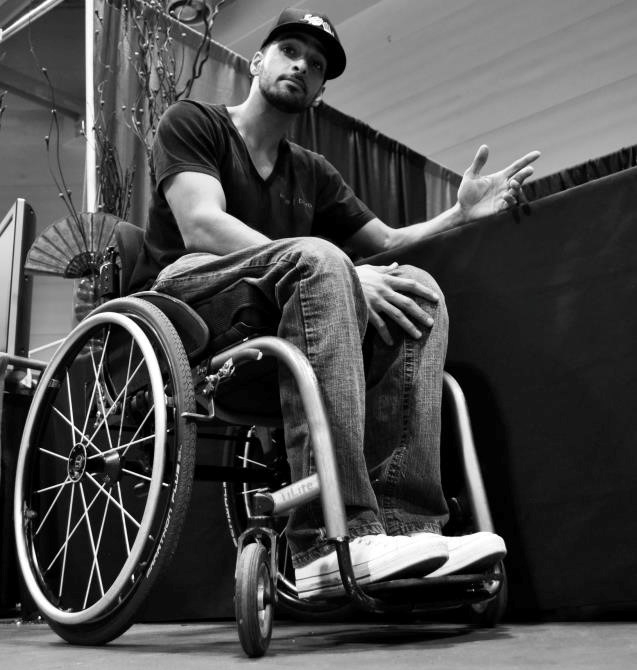 Aleem Syed is a classically trained chef turned food truck owner and the star of AMI-tv's Food Spin with Chef Aleem.
Aleem's passion for food developed at a young age and he quickly became a rising star on the culinary scene, studying at Le Cordon Bleu in Ottawa and working at some of the biggest restaurants in Toronto and New York City.
His world was forever changed in 2008 when a random shooting accident left him paralyzed from the waist down. His desire to succeed in the culinary world never waivered and after finding ways to adapt his kitchen as a wheelchair user, Aleem decided to continue on his path as a chef.
So, Aleem opened the first wheelchair accessible food truck in Toronto, the Holy Grill. Drawing on his Indian and Muslim roots, he serves up delicious Halal dishes with a twist.
With an insatiable zest for life the sky is the limit for Aleem who hopes to open his own restaurant one day.