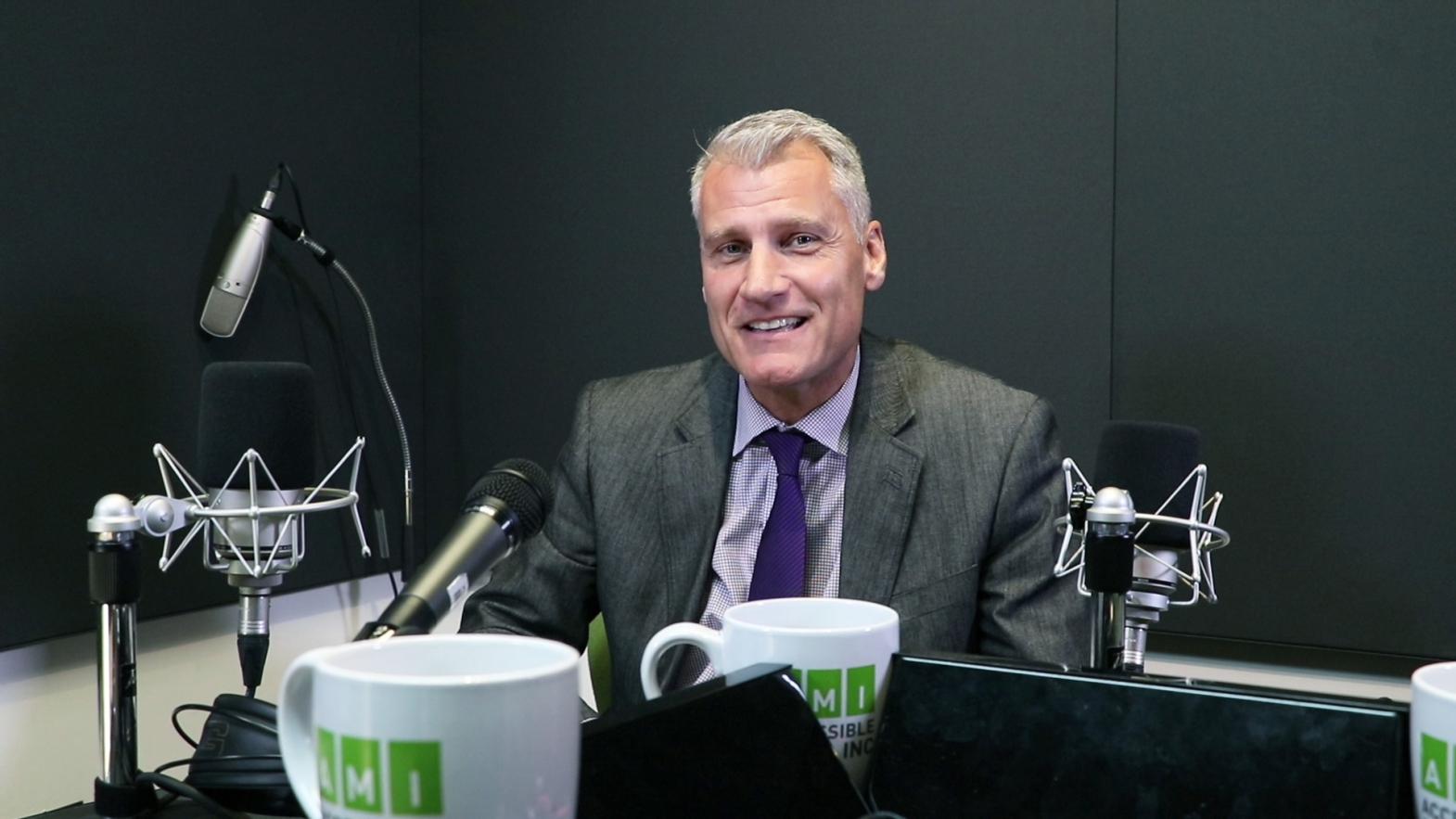 Happy New Year!
The coming months will be busy and exciting for AMI.
In addition to new seasons of established AMI-tv series like AMI This Week, Double Tap TV, Reflect and Renew with Kevin Naidoo, Our Community and Mind Set Go, I'm proud to announce three new television projects.
In #IGotThis, we meet remarkable people who have discovered ways to cope with a physical disability or mental health challenges and move forward with their lives. A Taste of Canada follows Mary Mammoliti as she traverses the country meeting the people and sampling the foods that make Canada truly unique. Hosted by Greg Westlake, Level Playing Field showcases and celebrates the power of sport by introducing us to the athletes, community groups, healthcare professionals and grassroots innovators who drive positive social change. And, Postcards From… features our AMI This Week Bureau Reporters celebrating Canadian communities. In the first, Postcards From Cape Breton, Laura Bain discovers this beautiful part of the east coast.
Things are just as busy on AMI-audio. In addition to live broadcasts of Kelly and Company, The Pulse, Late Edition, The Neutral Zone and The Gazette, I am excited to announce that Dave Brown is officially returning to AMI-audio with a brand-new program.
On NOW with Dave Brown, debuting Monday, February 3, at 9 a.m. Eastern on AMI-tv and AMI-audio, Dave will use community reporters and show contributors to break down the day's events and discuss them in an engaging manner. It's a morning show … with attitude. Don't forget: all our AMI-audio programs are available as podcasts for download via your favourite podcasting app.
In March, AMI-tv, AMI-audio and our sister station AMI-télé are teaming up for a truly historic event: we will be broadcasting the 2020 Canadian National Blind Hockey Tournament championship game on television and audio for the very first time. You've asked for the tournament to be on television for years and we're honoured to provide it in English and French.
Look for more details on this and more in the coming months. Subscribe to the AMI Newsletter and you'll stay on top of everything happening at AMI.
As always, I encourage you to continue to support AMI by watching your favourite programs on our broadcast channels, on our website or by downloading the free AMI-tv App.
Thanks for stopping by. If you have any questions or comments regarding AMI programming or initiatives, please email info@ami.ca. We'd love to hear from you.
Best wishes,
David Errington, President and CEO