Message from the President and CEO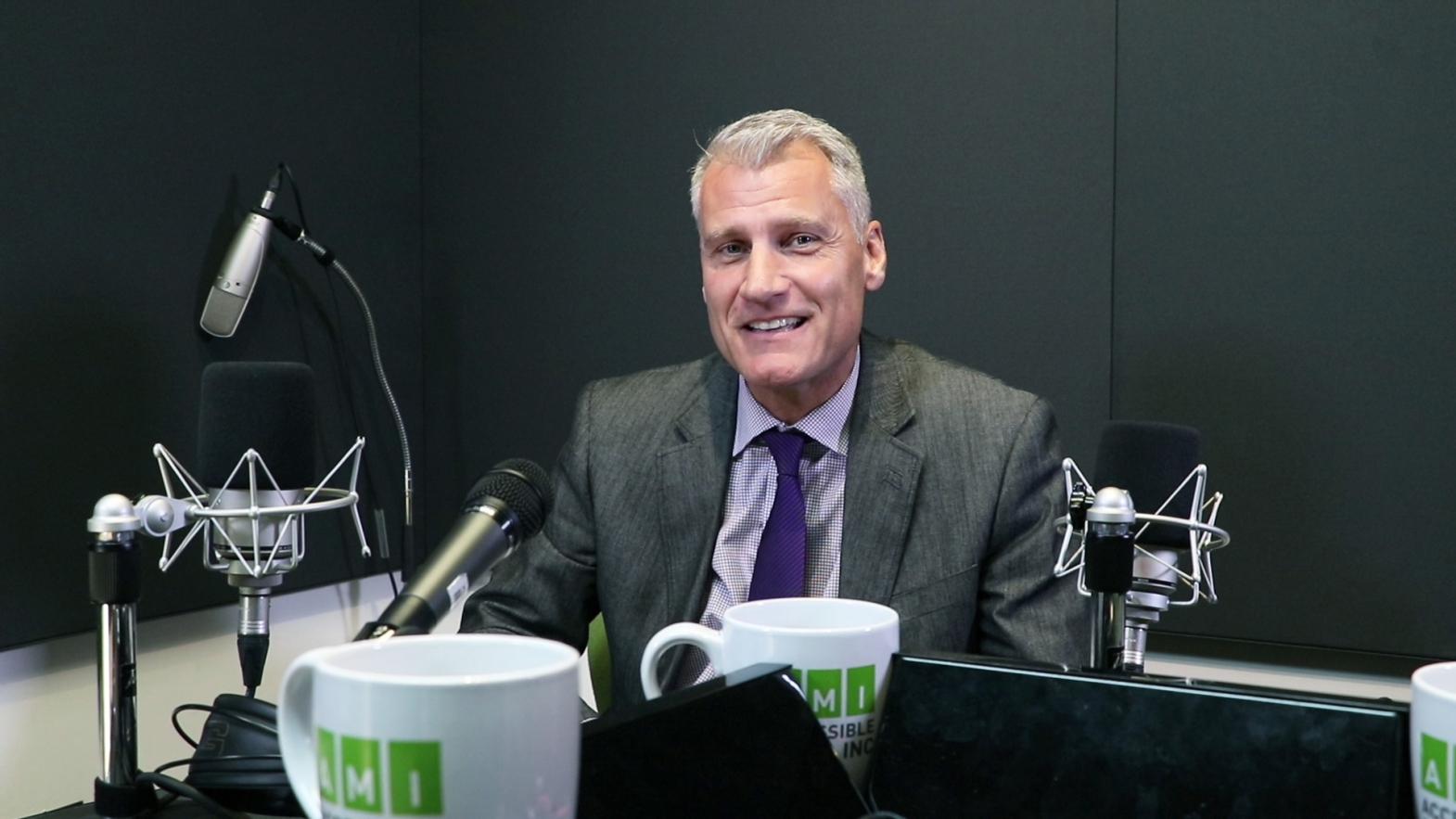 After a long, exceptionally cold winter, spring is finally here. And, at AMI, we're saluting the change of seasons with exciting plans on AMI-tv and AMI-audio.
Reflect and Renew with Kevin Naidoo stars the Saskatoon-based yoga teacher as he uses discussion, meditation and yoga to give participants a self-transformative journey. Designed for all levels of mobility, Kevin's practices will lay the groundwork for mental and physical wellness.
Our original newsmagazine program, AMI This Week, will be on the road for several special episodes. Look for visits to Halifax and Saskatoon, with more locations on the way.
Our Community, the documentary series that highlights the people, places, organizations or things that make life a little more enjoyable for Canadians living with a disability, visits Ski for Light. The volunteer, not for profit organization teams blind and sighted skiers for a fun-filled six-day skiing event in Alberta's Kananaskis Country. In May, Our Community visits Edmonton's Glenrose Rehabilitation Hospital to investigate the benefit music has on the human brain.
Level Playing Field, hosted by Paralympian Greg Westlake, returns to AMI-tv in May. Showcasing and celebrating the power of sport, this instalment is focused on para-cycling and spotlights the athletes, community groups, healthcare professionals and grassroots innovators who demonstrate a desire to help drive positive social change in sport.
I encourage you to continue to support AMI by watching your favourite programs on our broadcast channels, on our website or by downloading the AMI-tv App.
AMI-audio's calendar is quickly filling with live events, including broadcasts from the 2019 Sledge Hockey Championships in Elmira, Ont., and the Special Olympics opening ceremonies in Toronto. Did you miss the latest Live from Studio 5, The Pulse, Voices of The Walrus, Double Tap Canada or Kelly and Company? You can always download the most recent, and back catalogue, of your AMI-audio favourites using iTunes, Google Play or your preferred podcast catcher.
Thanks for stopping by. If you have any questions or comments regarding AMI programming or initiatives, please email info@ami.ca. We'd love to hear from you.
Sincerely,
David Errington, President and CEO