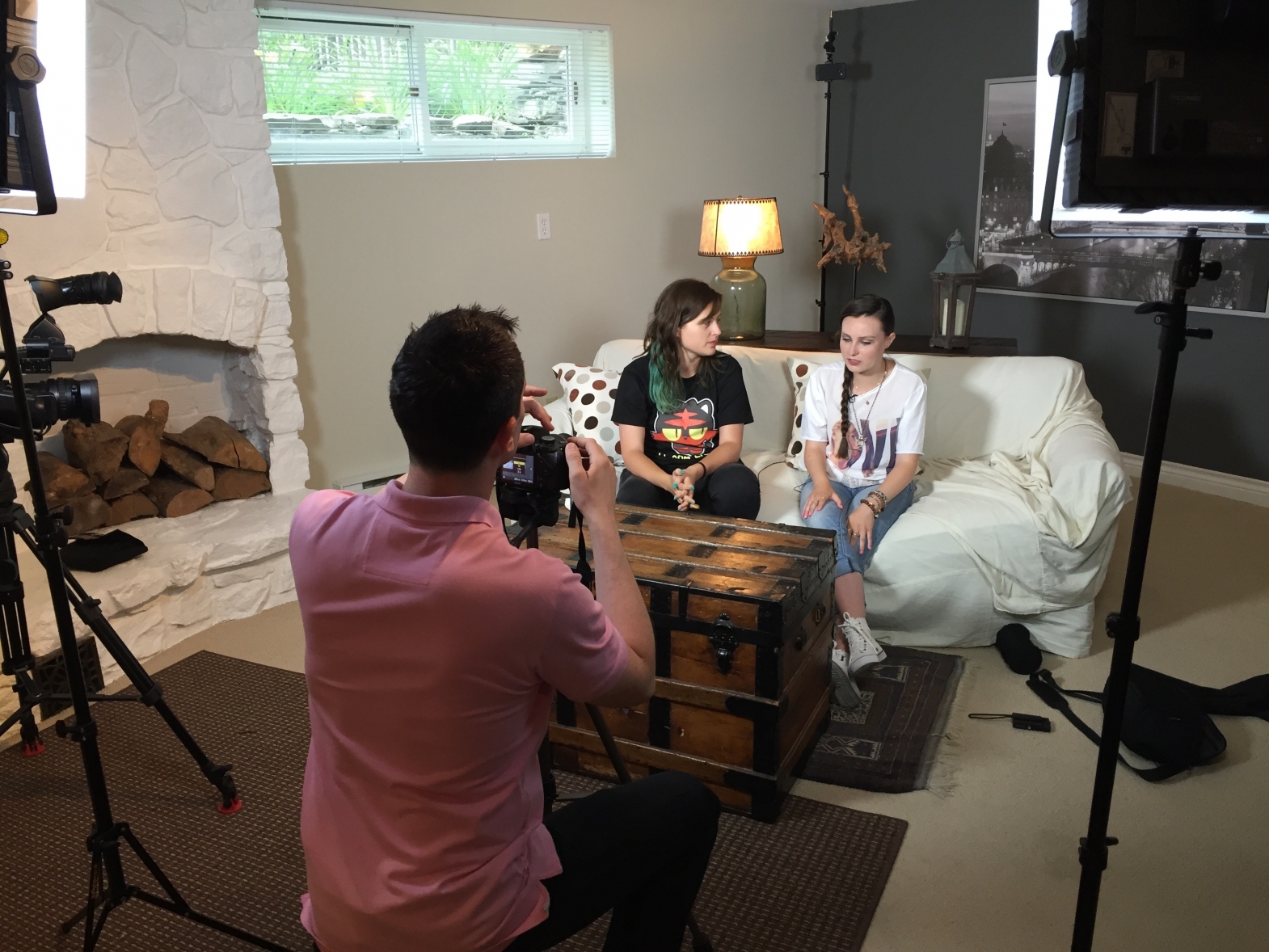 Molly Burke and Rikki Poynter Collaborate on a Vlog!
Vlogging or video blogging has been a popular form of opinion sharing since video hosting platforms, like YouTube, first started.
People vlog about everything, and I mean, everything. You might be familiar with Vlogging pioneer Michelle Phan, who boasts a following of over 8 million subscribers on her channel filled with beauty tutorials, or competitive eater Yuka Kinoshita –or maybe even the Blind Film Critic, Tommy Edison!
Here at AMI, we've got our very own star vlogger, AMI This Week host, Molly Burke. While she's off globetrotting and speaking at various events , Molly manages to vlog every week on a variety of topics, shining a spotlight on everything from her beauty routine to living with vision loss to some of her more personal struggles.
YouTube's Disability Community
The disability community on YouTube is growing, with many vloggers gaining a large following of people who relate to their videos. It was within this community that Molly became acquainted with Rikki Poynter, another YouTuber and member of the Deaf community who has become well known for her work in advocating for better closed captioning in videos online.
You can learn more about how Molly and Rikki met on AMI This Week.
Molly and Rikki got together recently to film collaboration videos for both their channels discussing what it's like to be a vlogger with a disability, and to address some common misconceptions about their disabilities. In Rikki's video, they discuss the often asked question: "How do you both communicate if Molly is blind and Rikki is Deaf" –spoiler alert, they get along just fine…
Rikki Poynter Video
On Molly's channel, the duo discussed how their disabilities have affected different parts of their lives. Everything from education, to dating, and to travel was discussed while they compared and contrasted their experiences living with their disability.
Molly Burke Video
Make sure to subscribe to Molly and Rikki's YouTube Channels for more videos like this and be sure to follow AMI's channel on YouTube also!
You can follow us on Twitter too! @AccessibleMedia, @AMIThisWeek, @MollyBOfficial, @RikkiPoynter.
AMI This Week airs every Friday at 7:30PM on AMI-tv.