Meet the new ATW Presenter - Shelby Travers!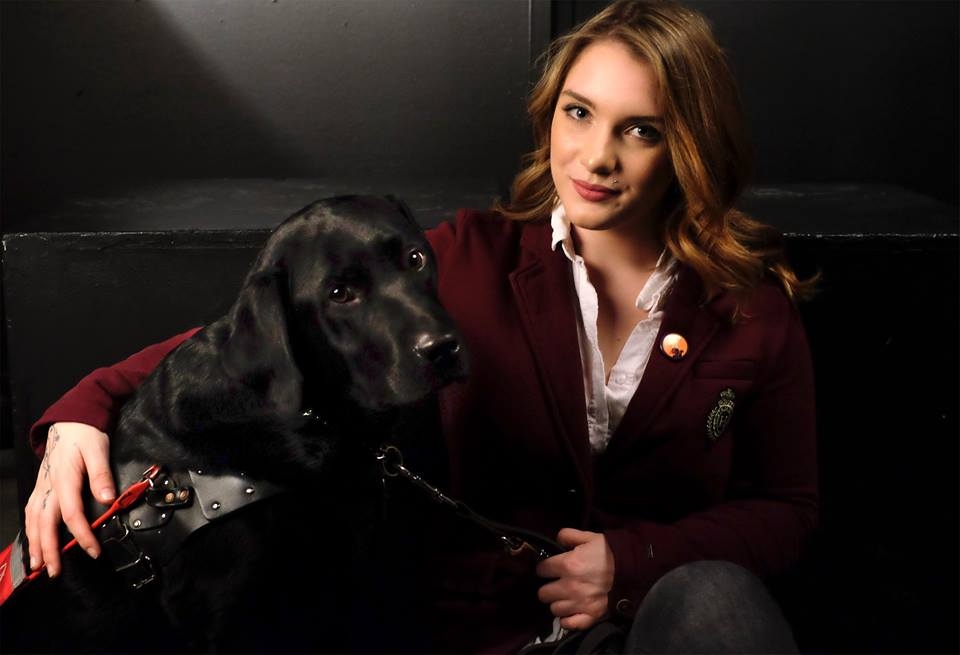 We're so thrilled to announce that there are a couple of new faces joining the AMI This Week team – meet our new Ottawa Presenter Shelby Travers and her guide dog Frances!
Shelby is a recent graduate of the Media Communications program at Humber College. Born and raised in beautiful British Columbia she has lived in Toronto and Calgary before landing in Ottawa for her new gig with ATW.
We thought our audience would want to learn a bit more about Shelby, so we asked five questions to get to know her (and Frances!) a little better.
Five Questions with ATW Presenter Shelby Travers
Q: How did you know you wanted to work in broadcasting?
I've probably known I wanted to work in broadcasting and media ever since I was a little girl. Television has always enthralled me and as I have gotten older, the storytelling aspect of broadcasting has only peaked my interest and passion more.
Q: If you weren't working for AMI This Week what would be your dream job? (Because obviously ATW is your dream job!)
If I weren't a presenter with the AMI This Week team, I would love to be a reporter focused on some aspect of politics. Politics has really become a strong interest of mine and I try to work in environments that challenge my intellectual and creative brain equally.
Q: What's one thing you hope to cover or experience as an ATW presenter?
It may sound silly, but I hope to experience and cover real human life. This is what I love about interviewing people. I love hearing and engaging in a human experience that I will never know. I can only know my own experience. I think that it's a beautiful and unappreciated gift to be able to listen to others. This is how I grow every day.
Q: What's your favourite thing to do in your spare time?
My favourite thing to do in my spare time is make-up. It's my relaxation and creative outlet. While some paint a canvas, I paint my face. It's how I've learned to do certain techniques as someone living with significant vision loss. Sometimes it will be the end of the day and I will just keep reapplying make-up because it's so relaxing to me.
Q: What's one thing you can't live without and one thing you could totally live without?
Tough question; I definitely can't live without my guide dog, Frances. She gets me from point A to point B safe and sound and never fails me. Without her, I can guarantee you I would have never had the confidence or resilience to be where I am today.
Something I could live without is breakouts or acne – no explanation needed!
Catch Shelby on AMI This Week Mondays at 8:30 p.m. on AMI-tv!