Meet our Senior Staff and Board of Directors. AMI leadership biographies include responsibilities and experience.
Senior Staff
David Errington, President and CEO
David is a passionate advocate for encouraging accessibility and inclusion which, combined with his more than 30 years of broadcast experience, makes him the ideal head of a world-leading organization that entertains, informs and empowers Canadians living with a disability. Since joining AMI in July 2009, David has been instrumental in leading significant change at AMI, pivoting from a company focused on the mechanics of accessibility to an organization dedicated to establishing and supporting a voice for Canadians with disabilities, representing their interests, concerns and values through accessible media, reflection and portrayal.
"Our content teams at AMI are committed to providing a platform for the disability community and to share the stories that are unique and relevant to them. AMI's library of shows and documentaries, including the award-winning Employable Me, shine a light on the people and topics that are often overlooked or ignored in mainstream media."
In addition, under David's leadership, AMI's broadcast licences were successfully renewed in 2013 and 2018 and AMI was awarded a French channel, AMI-télé, which launched in December 2014. Most recently, AMI broadened its reach as a multi-platform content company with the release of the AMI-tv/AMI-télé App for iOS and Android.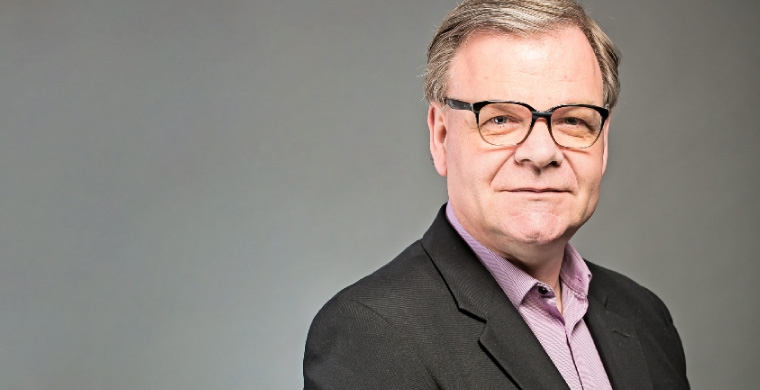 Senior Staff
John Melville, Vice-President, Programming and Production, AMI-tv and AMI-audio
John Melville is an accomplished television and radio professional with over 25 years' experience in programming, production and broadcast operations. During a six-year period as the Operations Manager of the Blue Jays Radio network at Telemedia, he was instrumental in the launch of the sports/talk format on Canadian radio at the FAN 590 in 1992. John then joined the Headline Media Group for the launch of the Score Television Network in 1997 and CHUM radio in 2001. Prior to joining AMI in 2011, John led the production and operations team at XM Satellite Radio Canada, overseeing the build of their Canadian studios, launched in 2005 and the creation of news, comedy, music and sports channels in Toronto and Montreal.
John holds a degree in Communications from Carleton University and a Honours Certificate in Radio Broadcasting from Humber College.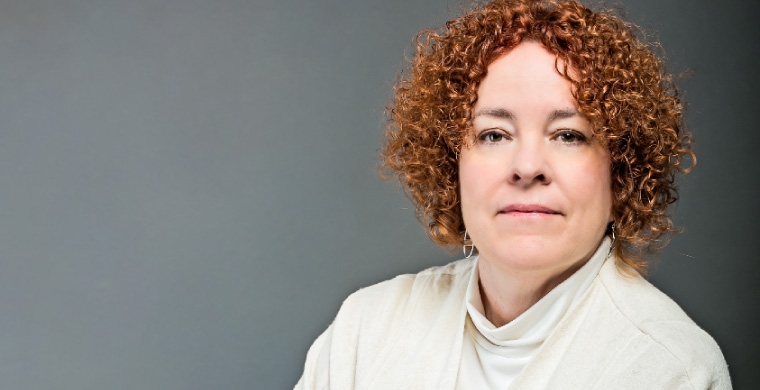 Senior Staff
Line Gendreau, Vice-President, Finance
Line boasts more than 25 years' experience in the financial industry working previously as a Director, Controller and Consultant. Prior to joining AMI in 2010, Line worked at YMCA of Greater Toronto as well as SNC-Lavalin ProFac and Aéroports de Montréal. Line received her chartered accountant designation in 1990, after obtaining her Bachelor of Commerce Degree (Finance) from University of Montreal. Line completed her Canadian Risk Management (CRM) designation in 2010 and is a member of the Ontario Chapter of RIMS, the risk management society.
Line is fluent in both English and French and in her spare time she enjoys golf and baking.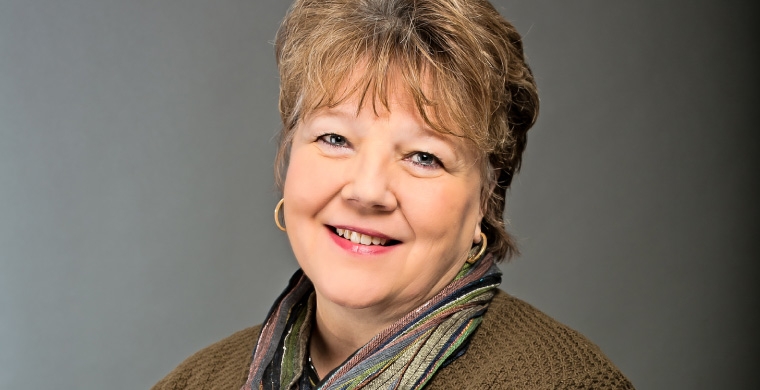 Senior Staff
Brenda Grape, Vice-President, Human Resources
Brenda Grape is a Human Resources professional with more than 30 years' experience. She has worked in a variety of industries including consulting, financial, academia and, for the past seven years, broadcast media. Brenda attended York University for her undergraduate education and recently completed the Advanced Human Resources Certification from Queen's University IRC. She is a member of the Human Resources Professional Association of Ontario.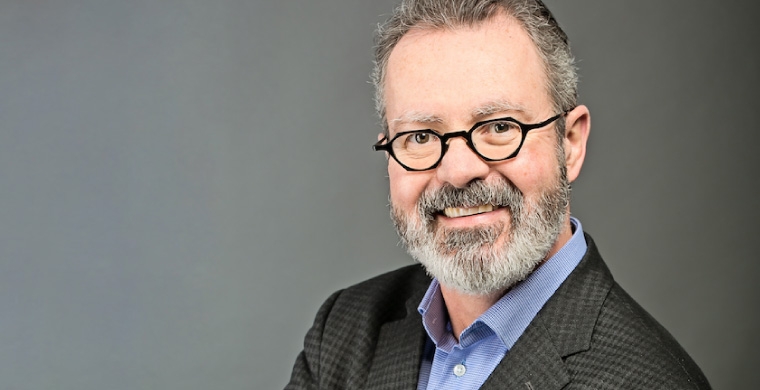 Senior Staff
Peter Burke, Vice-President, Marketing & Communications
Peter joined AMI in 2010 and has been instrumental in the rebranding of AMI and its services, developing the highly engaged AMI Research Panel and spearheading the outreach strategy for the CRTC's Let's Talk TV to ensure the voice of the community was heard. In addition to Marketing, Communications and Research, he is responsible for AMI's digital strategy to insure AMI's content is available and accessible across multiple platforms.
Prior to joining AMI he had a successful career in the Advertising and Publishing industries.
Senior Staff
Isabella Federigi, Vice-President, Programming and Production, AMI-télé
Isabella joined the organization in the early stages of the creation of AMI-télé. Initially hired as Director of Programming, Isabella was instrumental in launching the world's first French television channel, in 2014, to provide described video and closed captioning on 100% of its content making it accessible to all Canadians. Also, Isabella serves as AMI's representative in Quebec.
With over 20 years' experience in the broadcast industry, Isabella has a sincere passion for television and producing great content. She previously worked for Canwest Global and in 2001 was instrumental in the launch of its multicultural TV station, CH Montreal, where she served as Station Manager until 2011.
Isabella is very active in the francophone community and also serves on various boards. In 2012, she was awarded the Medal of Queen Elizabeth II Diamond Jubilee for her involvement and work in the media to sensitize the population to conjugal violence against immigrant women.
Board of Directors
François Beauregard, Chair
François Beauregard is visually impaired (RP) as are his two brothers and his sister.
Over the past 20 years, Mr. Beauregard has been actively involved in the Quebec blind community. He has been a Board member of the CNIB/Canadian National Institute for the Blind, Quebec Division, for 10 years, acting as Vice-Chair. He was President of the Fondation des aveugles du Québec (2007-2011) and a member of the Board of the INLB - Institut Nazareth & Louis-Braille.
Mr. Beauregard has been playing blind hockey with Les Hiboux de Montréal since 2005 and is one of the club's organizers. He is also Vice President of Canadian Blind Hockey/Hockey sonore Canada since 2012.
After schooling at Collège Jean-de-Brébeuf and Concordia University, he first became a journalist. Starting in 1983, he worked in the securities and advisory industry as a Financial Advisor and a Manager. Mr. Beauregard achieved the CFA (Chartered Financial Analyst) professional designation in 1997. He joined Richardson Partners Financial in February 2005 and served as a member of the Board of Directors of Richardson GMP from 2013 to 2017 before retiring in 2018.
Mr. Beauregard wrote a book on financial planning, has participated in several television programs and has been a newspaper columnist. He has been hosting a weekly live radio show about accessibility and advocacy for persons with disability on Canal M in Montreal since November 2020.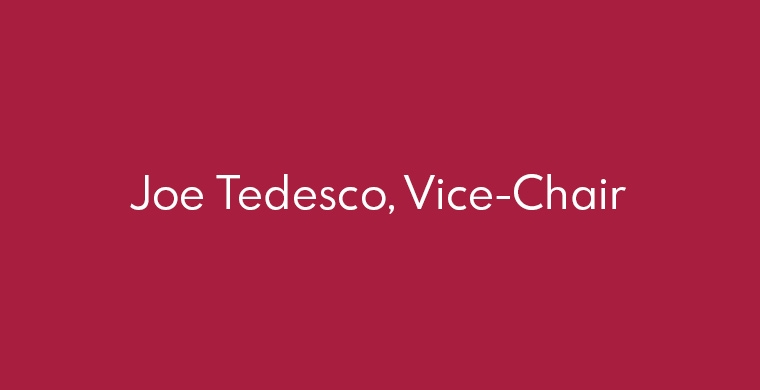 Board of Directors
Joe Tedesco, Vice-Chair
Joe Tedesco has over 25 years' experience in the media industry. Currently, Mr. Tedesco is an independent consultant, primarily in the media sector advising in strategy, distribution, content, regulatory and government affairs. Previously, he was Executive Vice-President and General Manager of Wildbrain Television, the operator of four premium channels in Canada (Family Channel, Family Jr. Family CHRGD and Télémagino) and Kids Room recently launched in the U.S. In this role, Mr. Tedesco was responsible for the day-to-day operations, strategic development, and overall financial performance of the Canadian and global broadcast business for Wildbrain Inc. He also led regulatory, government affairs and strategic planning for Wildbrain Inc.
Prior to joining Wildbrain, Mr. Tedesco held progressively more senior-level positions in finance, business development, and operations for Astral Television Networks. As part of his mandate, he managed key supplier and customer relationships, including negotiating long-term supply and distribution agreements with the major Hollywood Studios and cable distributors.
Mr. Tedesco is very active in his community. He has served as a Board Member of St. Mildred's Lightbourn School, a not-for-profit educational institution located in Oakville, and has also participated in the Peel Early Years Steering Committee as an appointee of the Ontario cabinet.
Mr. Tedesco is a Chartered Accountant and has a Bachelor of Commerce degree from the University of Toronto.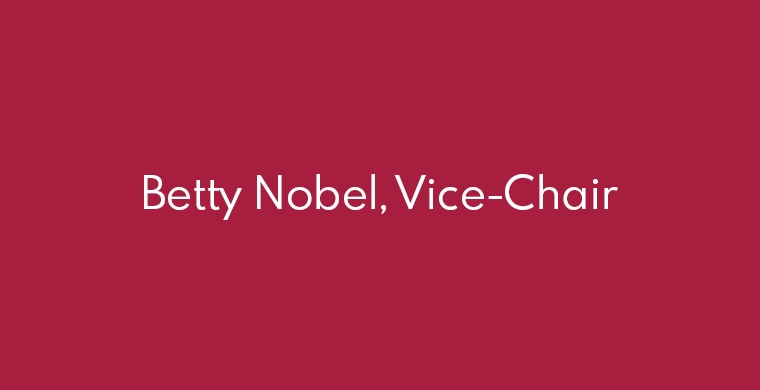 Board of Directors
Betty Nobel, Vice-Chair
Betty is a retired teacher of the blind and partially sighted. After spending many years as an adult educator at Vancouver Community College, Betty retired but rejoined the workforce and continued to teach in the field of visual impairment until the end of June, 2019.
Betty has a BA with a major in French (1973), a Diploma in Adult Education (1975) and a Master's Degree in Higher Education (1996). Betty is Past President of Braille Literacy Canada, and a current member of the Vision Loss Rehabilitation Canada national board and the Chair of the board of the Blind Beginnings Society. Betty is a passionate advocate for Braille literacy and an avid reader.
In 2000, she received the YWCA Woman of Distinction award in the category of Education, Training and Development.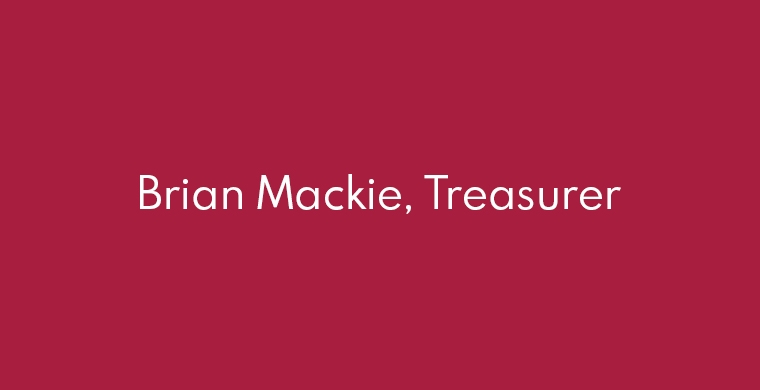 Board of Directors
Brian Mackie, Treasurer
Brian serves as Vice President, Finance & CFO for Baycrest, providing financial oversight to a world-leading academic health sciences centre in the field of aging and brain health, and operational oversight to Baycrest's commercial brain health subsidiary, Cogniciti. Brian has also held senior financial management posts at The Hospital for Sick Children and the Toronto Grace Health Centre over the span of a 25-year career in the Ontario health system. A chartered accountant, Brian trained and worked with Price Waterhouse in both the UK and Canada.
In addition to continuing to provide oversight of financial management as Board Treasurer at AMI, Brian is looking forward to further expanding the scope of services at AMI to the many patients, clients and residents in the Canadian health system that could benefit from accessible media.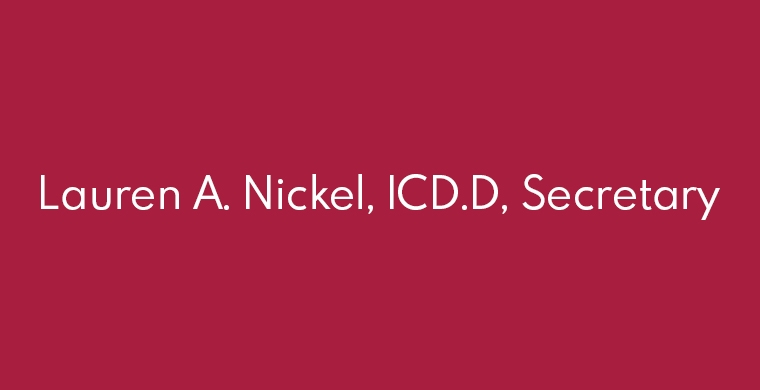 Board of Directors
Lauren A. Nickel, ICD.D, Secretary
Lauren has had a successful career as a senior executive and director in both the business and public sectors. She has had leadership roles with responsibility for business strategy, policy development, stakeholder relations and corporate governance, as well as human resource development and currently consults and finances corporate entities. Lauren has worked as a professional urban designer, taught in the Master of Environmental Design program at the University of Calgary, was elected member of her professional association in Alberta and was appointed as a national member of a board formed through the Federation of Canadian Municipalities to enhance economic partnerships with China, and served with the head of mission for the Government of Canada overseas during the International Expo 2000 held in Germany. Lauren also was Senior Vice President and Director of a publicly-traded technology company in Vancouver, Photon Control Inc.
In addition to serving as a director for numerous commercial companies, Lauren has served on non-profit and charitable boards including the Calgary Region Arts Foundation, the Calgary Heritage Advisory Board, the LEAF Endowment, and most recently, IMPACT BC. Lauren also currently sits on the Board of FrontFundr. Lauren has a B.A. (Math) from the University of Alberta and a Masters of Environmental Design (Arch) from the University of Calgary.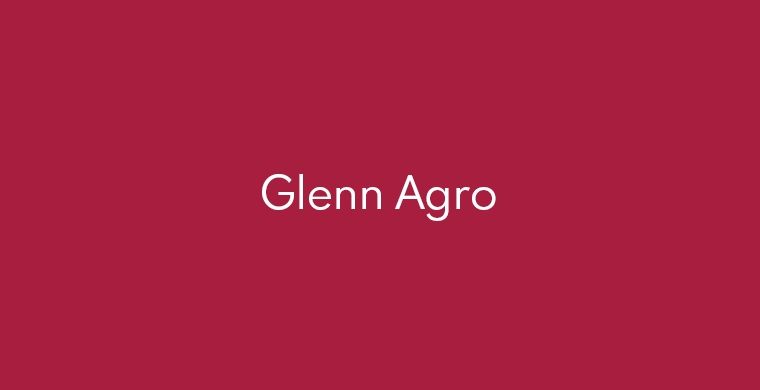 Board of Directors
Glenn Agro
Retired Senior Partner, Audit & Accounting, Chair of the Board BDO Canada LLP, Mr. Agro provided auditing, accounting and advisory services to privately held companies with a focus on the construction, manufacturing, retail trade, and food services industry sectors. He was awarded Fellow Chartered Accountant (FCA) designation in recognition of his career achievements and leadership contributions to the community and the profession. He is also a member of the Lynwood Hall Children's Foundation. Mr. Agro now provides advisory consulting.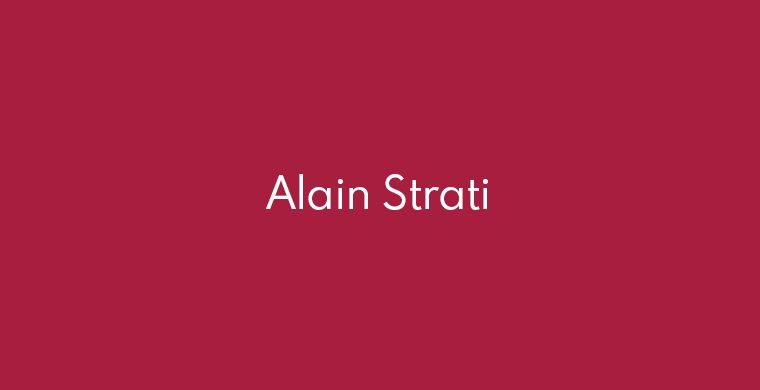 Board of Directors
Alain Strati
Alain is the Associate General Counsel, Regulatory Affairs at Bell Media. In that capacity, he provides regulatory, policy and legal advice on all broadcasting industry related matters, including the CRTC and the Copyright Board. Prior to his current role, Alain held a number of operational and regulatory counsel positions with Rogers Media, where he was general manager of the OMNI Station Group, as well as the OLN, G4 and Bio specialty channels, and of the development and production of independently-produced Canadian programs.​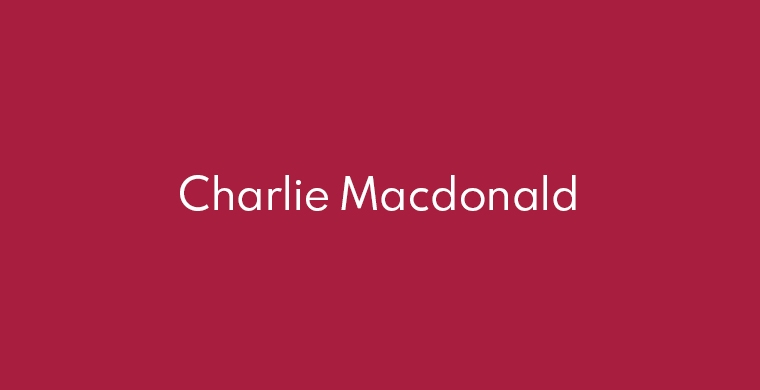 Board of Directors
Charlie Macdonald
Over his 35-year career with the Nova Scotia Public Service, Charlie Macdonald led a number of initiatives to support the inclusion of citizens with disabilities. Mr. Macdonald was the first Executive Director of the Nova Scotia Disabled Persons Commission. The Commission was established to provide advice to the provincial government on the needs and abilities of persons with disabilities. Mr. Macdonald also led a "Social Inclusion Initiative" with the Department of Community Services. As well, he served as the Senior Diversity Consultant for the Nova Scotia Public Service Commission where he provided leadership to the Province's diversity initiative. In this role, he was recognized with the "Premier's Award of Excellence" in 2010. Most recently, Mr. Macdonald was the Coordinator for the Nova Scotia Persons with Disabilities Employability Table. The Table presented a "Blueprint for Action for the Equitable Employment of Persons with Disabilities in Nova Scotia" to the Minister of Labour and Advanced Education.
Mr. Macdonald has served as a volunteer Director for a number of provincial and national disability organizations over his career. Mr. Macdonald is the immediate Past Chair of Accessible Media Inc. and is currently the Chair of the Employment Standards Development Committee under the auspices of the Accessible Act. of Nova Scotia.
Mr. Macdonald has a Master's in Business Administration and a Bachelor of Engineering (Civil). Mr. Macdonald is blind and travels with his seeing-eye dog, Tula.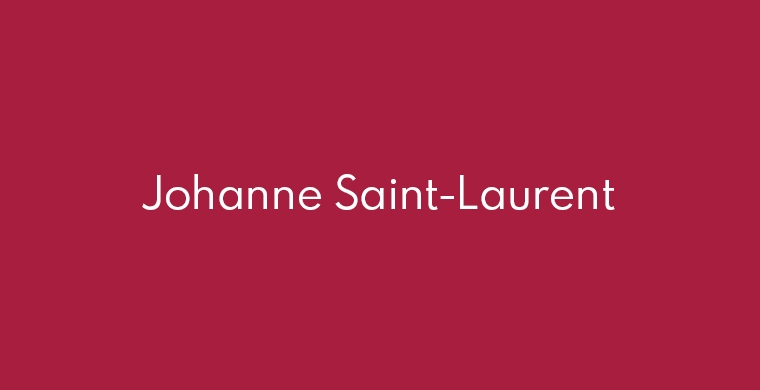 Board of Directors
Johanne Saint-Laurent
Johanne has over 25 years of experience in the broadcast industry, more specifically in the television business. She had a successful career with Astral Media where she held various roles as Senior Executive. She started there as Vice-President Finance & Administration and also held the position of Senior Vice President, Finance, Business Affairs and Operations, overseeing the Finance department, Human Resources, Legal and Regulatory Affairs, IT, Traffic and the Broadcast Technical Services. In 2002, she has been promoted as Senior Vice-President Business Affairs and General Manager, being involved in the strategic development and operations in the Quebec television market for eight specialty services (Canal D, Canal Vie, Vrak.TV, ZTélé, Séries+, Historia, Musique Plus et Musimax) and the two pay television services, Super Écran and Cinepop.
Johanne has a Bachelor of Commerce Degree (Finance) and also holds a Master in Business Administration (MBA) from the University of Sherbrooke.
Johanne has served on numerous boards of directors, including the Rendez-Vous du Cinema du Québec, Le Fonds Harold Greenberg, the Canadian Association of Broadcasters, the Canadian Satellite Users Association and La Fondation de recherche de l'Université de Sherbrooke. Currently, she is a Bell Fund board member. Johanne was also a founding member of Québec Cinéma.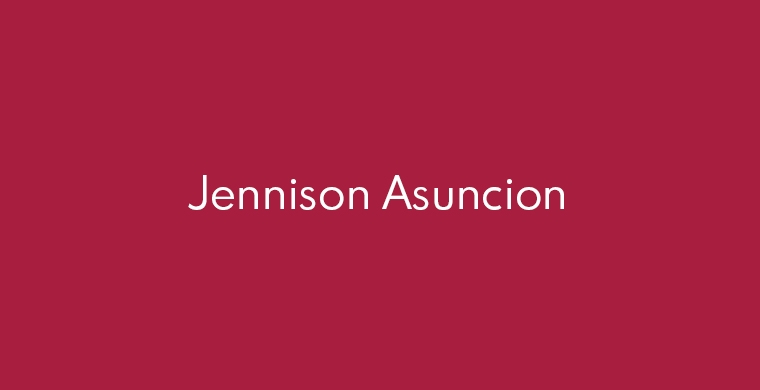 Board of Directors
Jennison Asuncion
Born and raised in Montreal, Jennison has been living in the Silicon Valley since 2013, where he is currently LinkedIn's Head of Accessibility Engineering Evangelism. Previously, he spent almost seven years as a member of RBC's IT Accessibility Team in Toronto.
Outside of his professional pursuits, Jennison co-founded the annual Global Accessibility Awareness Day (GAAD) in 2012. GAAD is an annual, grassroots effort inviting the broader, high-tech community around the world to participate in in-person and virtual activities intended to raise awareness of digital accessibility issues that people with different disabilities face.
Jennison founded Accessibility Camp Toronto in 2011, Accessibility Camp Bay Area in 2014, and helped found the Boston Accessibility Conference and Accessibility Camp L.A. in 2010 and 2012, respectively. These free, day-long events provide a less formal atmosphere for designers, developers, other tech pros, and people with disabilities to come together and discuss digital accessibility issues. He is General Sessions Chair for the largest conference on technology and persons with disabilities, the CSUN Assistive Technology Conference.
Jennison has volunteered with the CNIB, including sitting on their Winston Gordon Award for Technological Advancement in the Field of Blindness and Visual Impairment Selection Committee from 2005 to 2013, serving as its Chair in his final year. Today, he serves on both the LightHouse for the Blind San Francisco's Board of Directors (chairing their Development and Nominations Committees), and the American Foundation for the Blind's Program Committee.
In 2012, Jennison was recognized with a Queen Elizabeth II Diamond Jubilee Medal for his contributions to digital accessibility and the community of people with disabilities at large.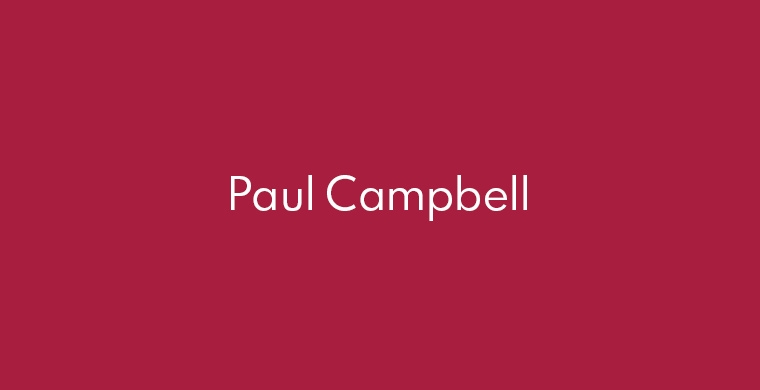 Board of Directors
Paul Campbell
Paul Campbell is a successful technology entrepreneur and executive. His business purpose is leveraging the power of technology to create accessible solutions for vulnerable populations. He currently serves as the CEO of elovee, Inc., a pioneering artificial intelligence healthcare company developing a virtual dementia care service.
Prior to elovee, Paul was the Co-founder & Chief Product Officer of Canary Health, a chronic disease digital health self-management platform. Paul was a co-founder and CEO of bLife Inc., a Silicon Valley venture-backed company with a patented stress management mobile app that merged to form Canary Health. Prior to starting bLife, Paul was an executive at Microsoft in the Windows division, leading the software giant's digital media strategy in Hollywood.
Paul is a noted speaker who has delivered a TEDx talk and presented at numerous conferences across North America and Europe. Paul was born in England and educated in Canada, graduating from the University of Toronto.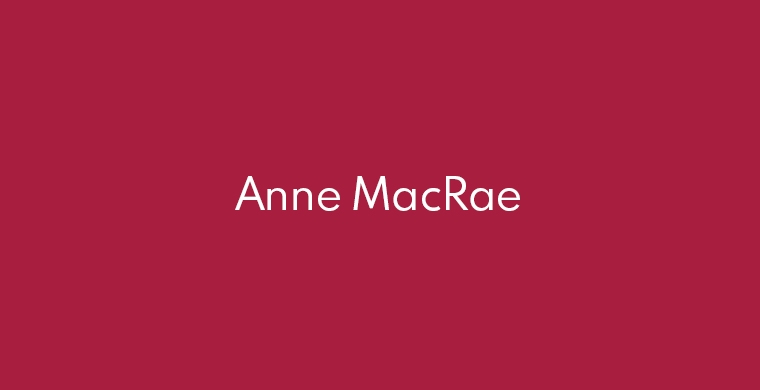 Board of Directors
Anne MacRae
Anne MacRae brings over 30 years of experience in the disability sector. She has worked at both the national and provincial levels, for both nonprofits and government. She has over a decade of experience working for the federal government at various levels in Halifax, Vancouver and at the Office for Disability Issues in Ottawa.
Following her years with the federal government, Anne served for 12 years as the Executive Director of the Disabled Persons Commission in Nova Scotia. There, working with a board of directors and a small staff and contractors, she advised government on a wide range of disability issues. In addition to her professional experience, Anne identifies as a person who is profoundly hard of hearing. She and her husband, Steve, are the proud parents of a 25-year-old son, Isai, who has cerebral palsy.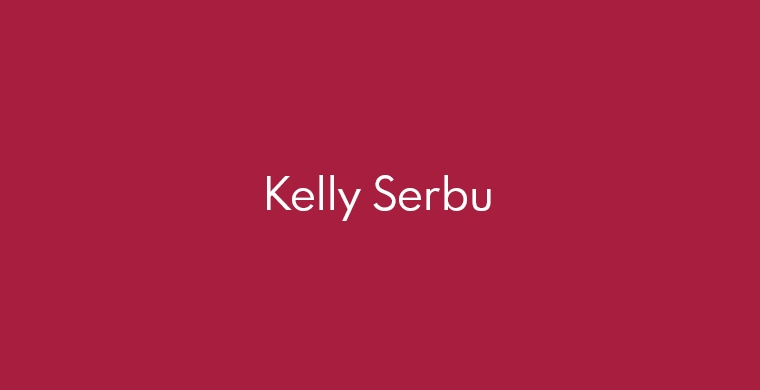 Board of Directors
Kelly Serbu
Kelly J. Serbu, B.A., LL.B., Q.C. is Metis and has been a practicing lawyer since 1997. He is licensed to practice law in both Nova Scotia and Ontario.
Mr. Serbu was an Adjudicator with the Indian Residential Schools Adjudication Secretariat from 2008 to 2019. In 2015, he evaluated claims in the Nova Scotia Home for Colored Children Class Action Settlement, and in the same year was appointed by the Federal Government to be a Part-Time Commissioner with the Canadian Human Rights Commission (CHRC) in Ottawa.
In 2017, he was appointed to the Queen's Counsel by the Minister of Justice and Attorney General of Nova Scotia.
Most recently, from 2017 to 2020, Mr. Serbu was Senior Counsel working with the Honorable Michel Bastarache, C.C., Q.C., assessing claims by women who worked for the RCMP and were subjected to gender-based discrimination, harassment and bullying under the Merlo Davidson Class Action Settlement Agreement.
Mr. Serbu is also a member of several Canadian and international professional associations and has been a presenter at numerous conferences and seminars. Kelly is visually impaired (Stargardt's) and is the proud Captain of the Canadian National Blind Hockey Team and the President of the National Charity - Canadian Blind Hockey.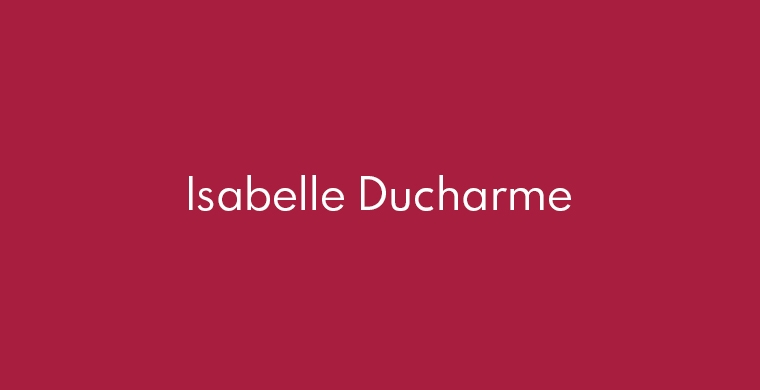 Board of Directors
Isabelle Ducharme
Ms. Ducharme has been working on social integration of people with disabilities for more than 25 years.
During these years, Ms. Ducharme has presented at various conferences and facilitated multiple workshops on creating awareness for integrating people with disabilities. Her personal experience of living with a spinal cord injury since her car accident in 1988 gives her unique insight into the barriers many persons with disabilities face. She truly understands the different needs and accommodations needed to attain full integration.
She has a bachelor's degree in communications at Université de Montréal and a Master's degree in business and tourism planning at Université du Québec à Montréal. She also completed a course in "communication and leadership'' from Dale Carnegie to further refine her presentation skills.
In the field of disabilities, she has delivered keynotes, has trained, and consulted, specifically, she has:
Delivered sensitivity awareness classes to workers in the travel industry
Created a new concept of accessible circuits to promote accessible venues
Performed as Master trainer and leader of My Toolbox, a self-management workshop for people with chronic illnesses, including one adapted specifically for people with spinal cord injury
Created and hosted a radio show to keep people with disabilities informed of products and services available: Accès libre at Canal M of Vues et Voix
Performed as a columnist at AMI-télé
Ms. Ducharme takes pride in being part of the team that organized the first Destinations for all Summit that was held in Montreal in 2014 and was co-president of the second edition that was held in Brussels in 2018. She was also part of the Canadian committee of the international experts that were consulted to create the tourism accessibility reference standard ISO/TC 228 - Tourism and related services. More recently, she has joined the team that is developing the first Canadian standard on Outdoor spaces, created in accordance with the new Canadian accessibility law.
Ms. Ducharme is Chair of the Board of Directors at Kéroul, a Quebec-based organization with the mission to make tourism and culture more accessible for persons with limited physical abilities. She is also active on the Board of DisAbled Women Network Canada (DAWN), an organization that works towards the advancement and inclusion of women and girls with disabilities and Deaf women in Canada. Her expertise is also brought into play at the International Association of transportation regulators (IATR) as a member of the Advisory Committee to the Board of Directors and co-chair of the Accessibility Committee and at the Aeroport de Montreal Community Advisory Committee.