Ryerson University adds Inclusive Media course for 2019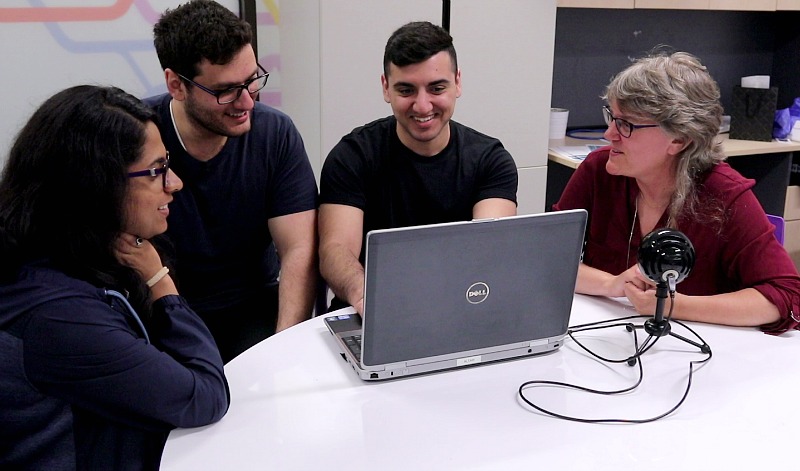 Audio description and closed captioning are integral to making media more accessible. It's the cornerstone of what AMI does.
The G. Raymond Chang School of Continuing Education at Ryerson University is doing its part by offering courses that provide advanced education opportunities for new and existing captioners/audio describers and support key broadcast industry training needs. New for Fall 2019, the Course Series in Inclusive Media: Real-time Closed Captioning and Audio Description is the first Canadian post-secondary continuing education course series of its kind. 
"We're providing public access into making media more accessible," says Deb Fels, professor and Director, Inclusive Media & Design Centre. "This is a way of showing students a broad view of the world of accessibility." 
With curriculum support from AI-Media, the captioning stream of the program will focus on re-speaking techniques—the process of repeating what is heard into voice recognition software to generate caption text—for live closed captioning, which provides access to broadcast content for Deaf, hard-of-hearing and autistic/neurodiverse viewers as well as those with cross-disabilities, such as people who are Deafblind.
"The broadcast and media industries now recognize the need to expand their reach through media accessibility," says Chris O'Brien, AMI's Accessibility Officer and course Advisory Committee Member. "Ryerson's Inclusive Media curriculum will provide essential skills to the next generation of content creators, tasked with ensuring media accessibility."
As Fels explains, rather than learning only these practices in the workplace once they've been hired, students enter the workforce with these skills learned at the industry standard. Continuing education students are those who have graduated from high school. The program, Fels suggests, may be of particular interest to those currently working in the broadcast industry, theatre, film, television or producing videos online but anyone is welcome. There are three bursaries for students who have financial needs and the courses are fully accessible. 
Future plans for the course include it being offered online. Ideally, the IMDC would like this type of content to be incorporated into Radio and Television Arts programd, film schools, media schools and theatre schools, to name just a few.
"There are no limits," Fels says. 
 Visit The Chang School's website for more course details. Interested in more information or in registering? Let the school know.