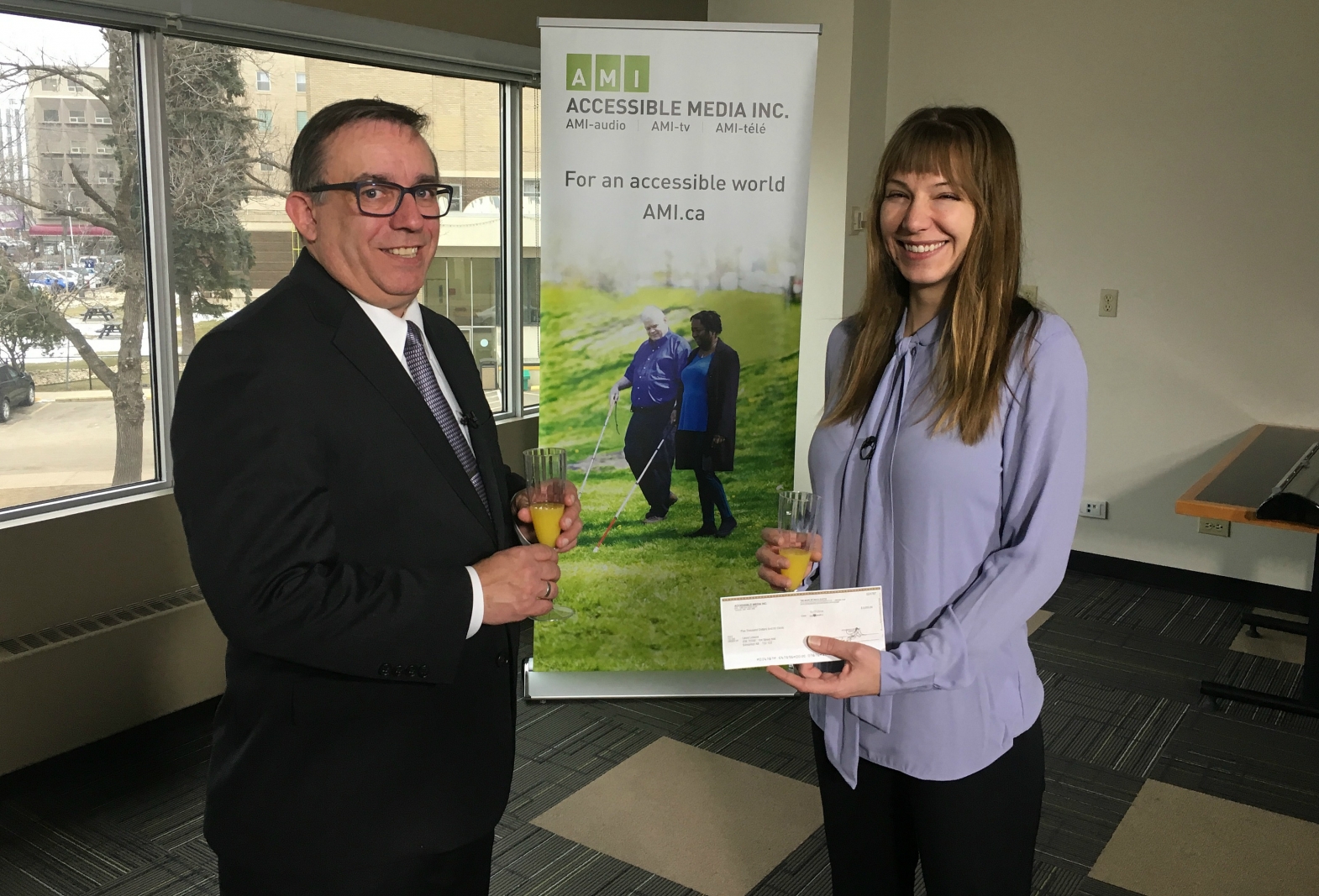 About the Scholarship
Established in 2012, the AMI Scholarship Program was created to celebrate AMI's commitment to making accessible media for all Canadians. In 2016, the program was renamed the AMI Robert Pearson Memorial Scholarship in honour of Robert Pearson, AMI's first Accessibility Officer.
The scholarship program is open to Canadian citizens or permanent residents of Canada with a permanent disability who are currently registered in and returning to a full-time program of study at an accredited Canadian post-secondary college or university. In 2019, AMI will award two $5,000 bursaries to two deserving students with a permanent disability; one from the English community and one from the French.
How to Apply
The 2019 AMI Scholarship Program application window is now closed. Thank you to everyone who applied. The 2019 winners will be announced in the fall.
Past Winners
2018
Laura Lefevre of Edmonton, AB
Elisanne Pellerin of Montreal, QC
2017
Shelby Brown of Calgary, AB
Yan Gobeil of Montreal, QC
2016
Sean Heaslip of Vancouver, BC
Valérie Poisson of Montreal, QC
2015
Jack McCormick of Tillsonburg, ON
Louisane LeBlanc of Montreal, QC
​2014
Courtney Knight of Burnaby, BC
Judith Oluwatosin Jubril of Brampton, ON
2013
Gillian Murch of Orillia, ON
RuiLin Guo of Barrie, ON
2012
Charmaine Co of Richmond, BC
Jan Boomhouwer of L'Amable, ON