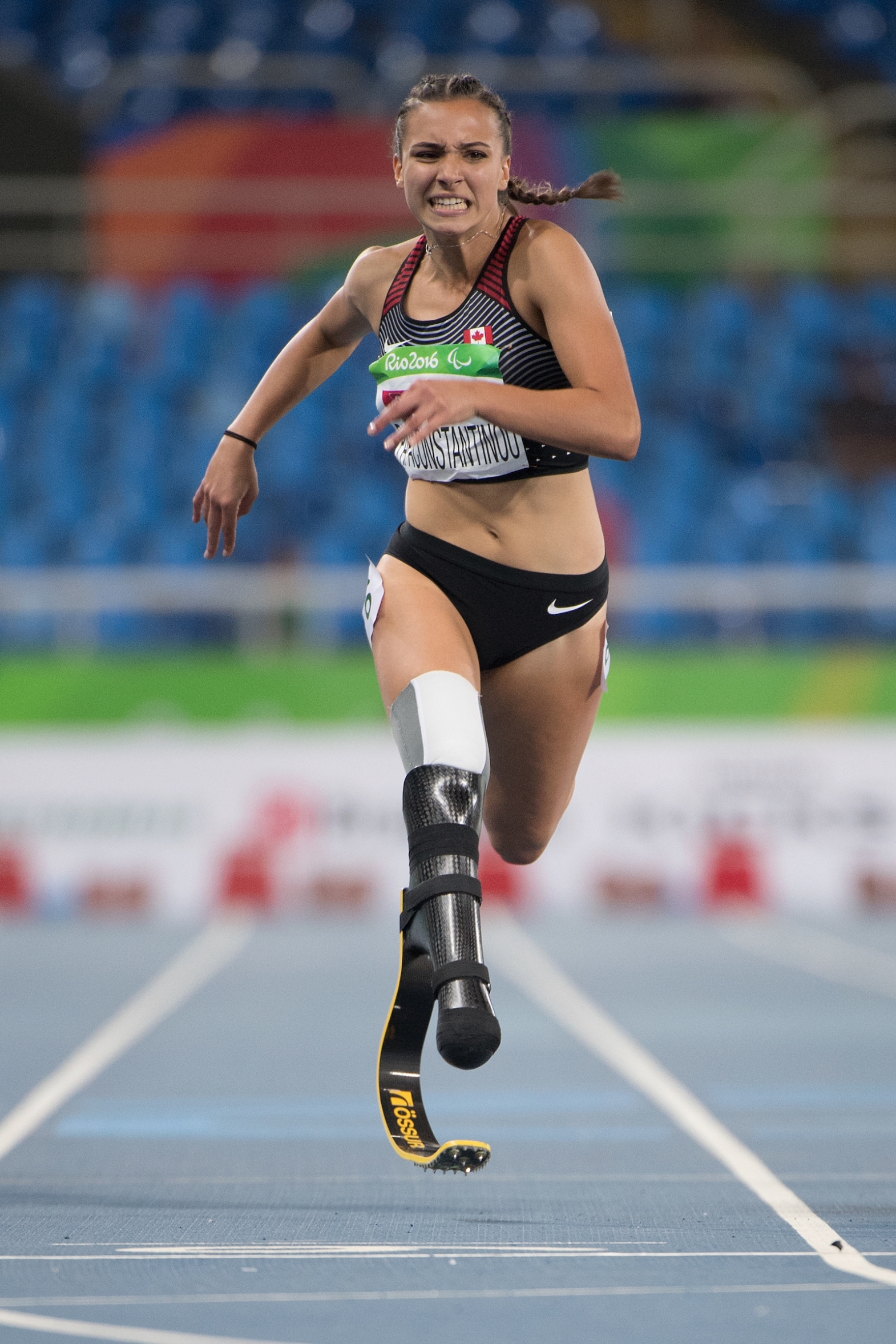 Each day of the Rio 2016 Paralympic Games, AMI presents the top five sports to watch, with a focus on Canadian athletes from the blind and partially sighted community. See the AMI-tv schedule for described video the Opening and Closing Ceremony of the Rio 2016 Paralympic Games on CBC, as well as weekend coverage of high performance sport. For more information regarding daily coverage of the 2016 Paralympic Games on CBC, please visit cbc.ca/paralympics.
Wheelchair Rugby
The sport affectionately known as "murderball" takes centre stage during the final weekend of the Paralympics. Canada's had two nail-biter matches during the preliminary round, first a win against Great Britain, followed by a loss yesterday to the Aussies, who beat Canada for gold during the London 2012 Games. Today, Canada battles its neighbours to the south in a semi-finals clash with Team USA.
Sailing
John McRoberts and Jackie Gay of Victoria, BC start the day in the second position of SKUD and Canada sits in third for the three-person SONAR with Paul Tingley from Halifax, NS; Logan Campbell from Saskatoon, SK and Montreal, PQ's Scott Lutes.
Athletics
Marissa Papaconstantinou takes to the track with medal aspirations in the women's T44 100m. The Toronto native looks to avenge her disqualification during the 200m heats earlier in the Games. We've featured an image of Papaconstantinou at the top of this article.
Road Cycling
Canada sped to a slew of cycling successes in the Velodrome early in the Games and its road cycling athletes hope to carry the torch straight to the podium.
Swimming
Morgan Bird of Calgary, Alb. and Antigonish, NS's Devin Gotell are two of many to watch for the red and white. The pool's been good to Canada at these Games, highlighted by upstart Aurélie Rivard's three golds and two world records, and Benoit Huot's 20th Paralympic medal of his illustrious career.