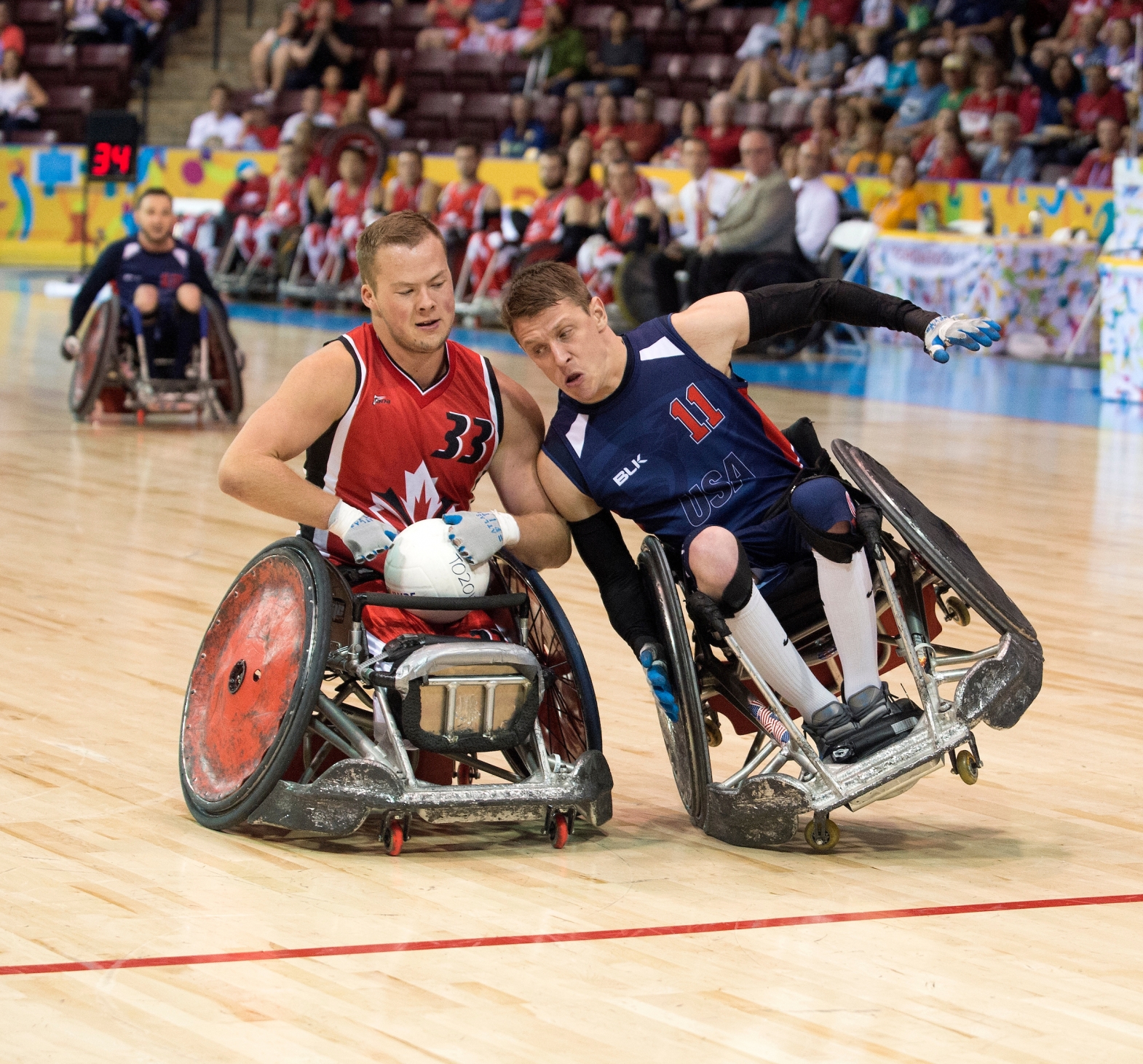 Each day of the Rio 2016 Paralympic Games, AMI presents the top five sports to watch, with a focus on Canadian athletes from the blind and partially sighted community. See the AMI-tv schedule for described video the Opening and Closing Ceremony of the Rio 2016 Paralympic Games on CBC, as well as weekend coverage of high performance sport. For more information regarding daily coverage of the 2016 Paralympic Games on CBC, please visit cbc.ca/paralympics.
Canoe
Two all-important heats for seeding and position in the gold medal race later this week, sees Erica Scarff of Mississauga, Ont. and Christine Gauthier of Dorval, Que. on the water today. Hopefully the course is calmer today, after yesterday's postponements in several water sports.
Find out why Gauthier loves watching AMI-tv and AMI-télé while training for competitions like the Paralympic Games in this interview prior to the Orlando 2016 Invictus Games:
Wheelchair Rugby
The most anticipated sport of the Paralympic Games gets off to a bang today with London 2012 silver medalists Canada taking on Brazil. It is sure to be a rowdy affair in the Carioca Arena.
Archery
Kevin Evans of Jaffray, B.C. is Team Canada's best chance for an archery medal at Rio 2016, as he takes aim at Italian sharpshooter Gianpaolo Cancelli to start the round of 32.
Road cycling
All three Rio 2016 Canadian track cycling medalists begin their road journey today. Tristan Chernove of Powell River, B.C., Ross Wilson of Sherwood Park, Alta. and Michel Sametz of Calgary, Alta. all hope to continue their winning ways in the great outdoors.
In tandem cycling, Robbi Weldon of Thunder Bay, Ont. (with guide Shawna Ryan, Saskatoon) and Shelley Gautier of Toronto, Ont. (with guide Marie-Ève Croteau, Quebec City) hit the open road as well.
Goalball
It's a big day for scoring ace Amy Burk and the Canadian women as they take on archrivals the US in a do-or-die quarterfinal matchup this evening. The men are in a similar knockout situation, taking on a big, strong Lithuanian team.
What the heck...let's sneak in a sixth sport to watch for today!
Athletics
Austin Smeenk of Oakville, Ont. Races in the T34 800-metres finals today. Go Austin go!