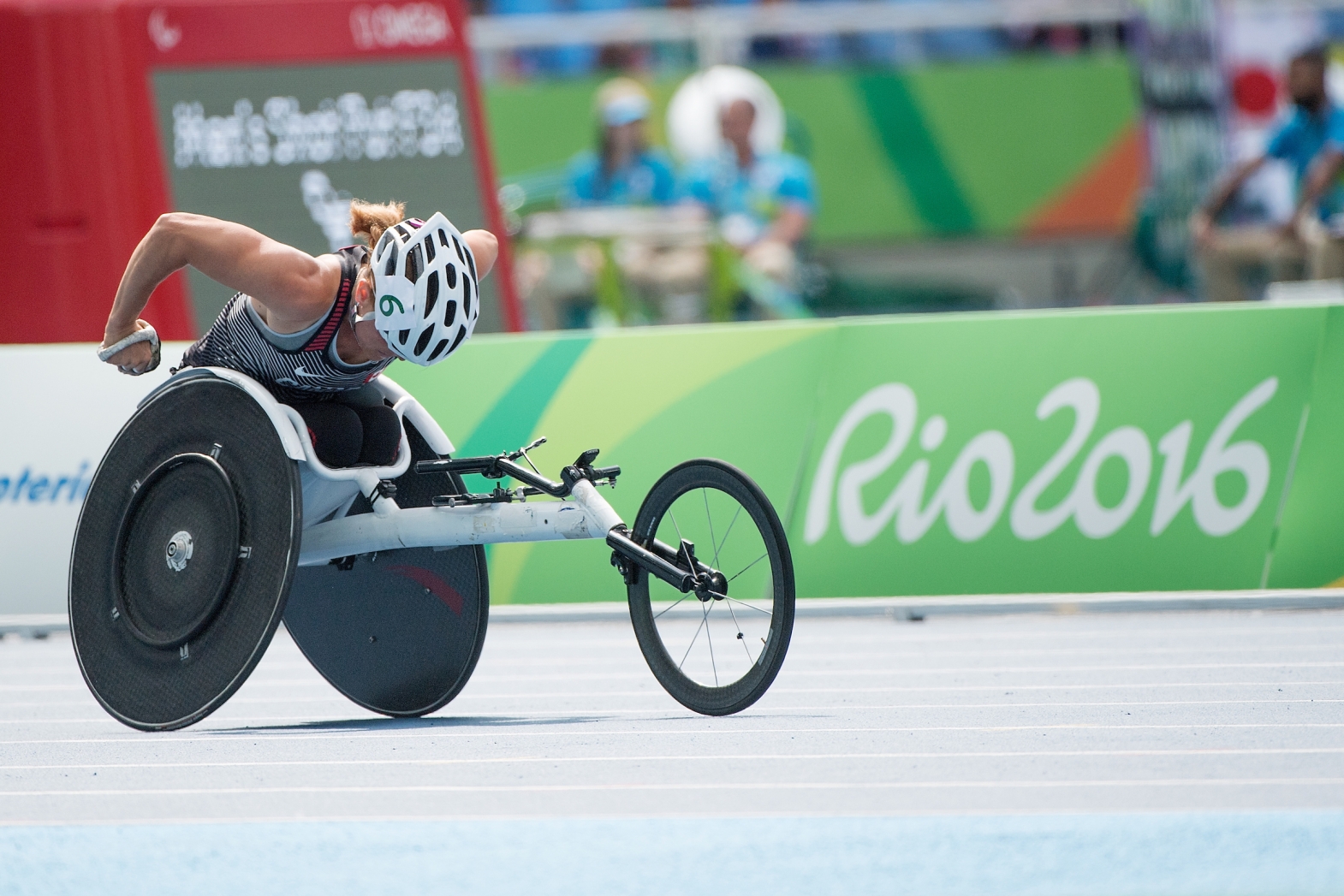 Each day of the Rio 2016 Paralympic Games, AMI presents the top five sports to watch, with a focus on Canadian athletes from the blind and partially sighted community. See the AMI-tv schedule for described video the Opening and Closing Ceremony of the Rio 2016 Paralympic Games on CBC, as well as weekend coverage of high performance sport. For more information regarding daily coverage of the 2016 Paralympic Games on CBC, please visit cbc.ca/paralympics.
Athletics
Day 8 is a big one on the track, as Canada has three great shots at making the podium. Guillaume Ouellet of Quebec City races in the men's 5000m (T11) this morning; six-time Paralympian Diane Roy of Sherbrooke, Que. races in the women's 5000m (T54) this evening; and Rio 2016 double medallist Brent Lakatos of Dorval, Que. hopes to add to his medal haul in the men's 800m (T53).
Canoe
Enjoy an exciting day on the water that sees AMI super-fan Christine Gauthier of Dorval, Que. paddling for gold in the women's KL2 final, and Erica Scarff of Mississauga, Ont. in the KL3.
Road Cycling
Charles Moreau of Victoriaville, Que. hopes to top his bronze medal performance in the men's 20km race with a victory in the H3 time-trial today. Team Canada has been dominant on the track and on the road, raking in a whopping 8 cycling medals thus far.
Boccia
Alison Levine of Montreal, Que. is locked in quarterfinal action against Pornchok Larpyen of Thailand.
Swimming
Canada hopes to continue its medal run in the pool (it stands at five!) as a number of medal hopefuls swim their qualifying heats today, including: Katerina Roxon of Kippins, N.L. in the 100m butterfly (SB8); Benoit Huot of Longueuil, Que. and Isaac Bouckley of Port Hope, Ont. in the men's 400m freestyle (S10); and triple medalist Aurélie Rivard of St-Jean-sur-Richelieu, Que. in the women's event. Benoit is still looking for that elusive 20th Paralympic medal…cheer him on, Canada!
Wheelchair rugby
Did you know that wheelchair rugby is a co-ed sport? It's always a battle when Canada faces Great Britain, so today will be a test for the red and white, coming off a hard-fought victory over Brazil on the first day of the tournament yesterday.