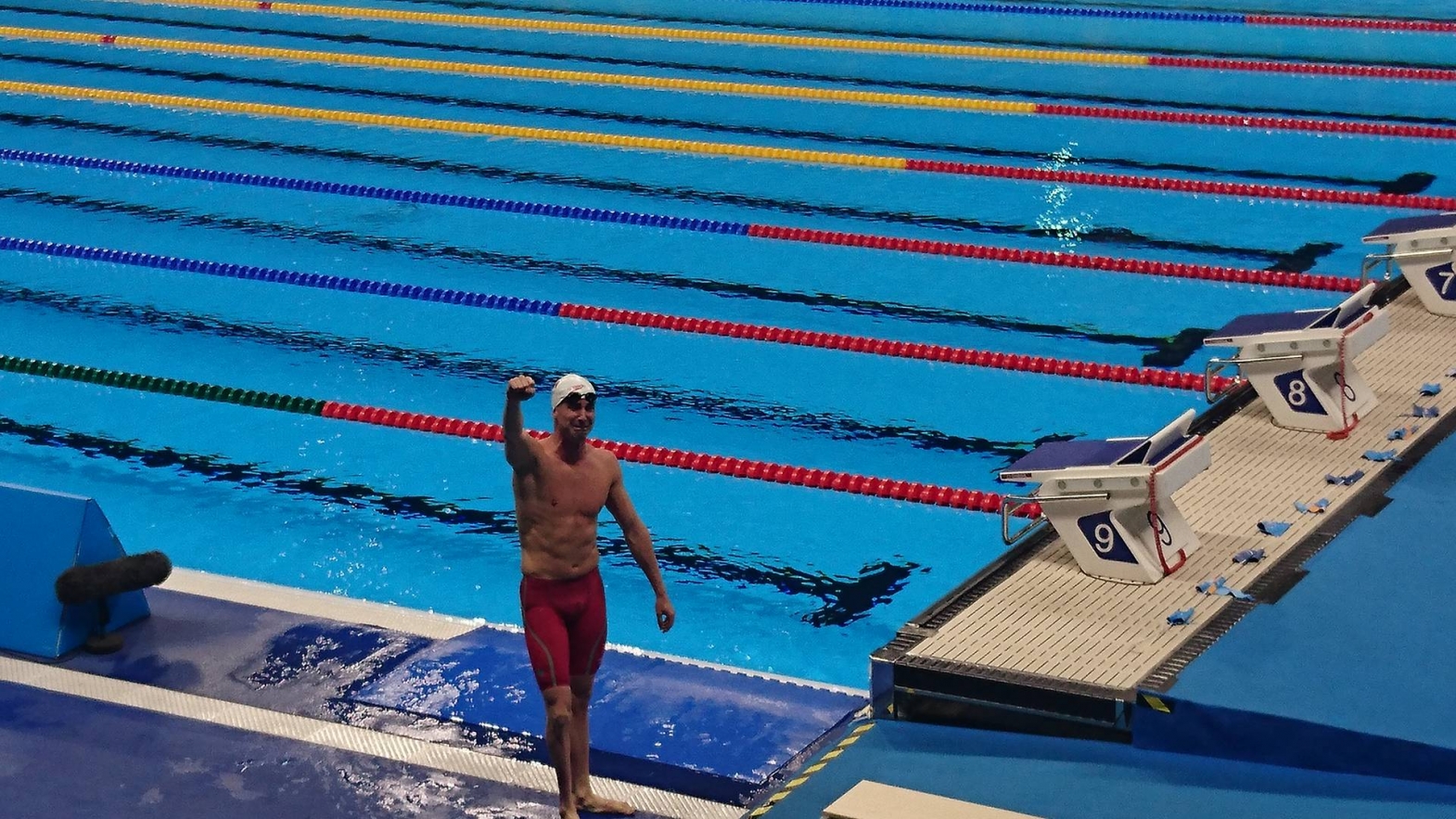 Each day of the Rio 2016 Paralympic Games, AMI presents the top five sports to watch, with a focus on Canadian athletes from the blind and partially sighted community. See the AMI-tv schedule for described video the Opening and Closing Ceremony of the Rio 2016 Paralympic Games on CBC, as well as weekend coverage of high performance sport. For more information regarding daily coverage of the 2016 Paralympic Games on CBC, please visit cbc.ca/paralympics.
Congratulations to superstar Benoit Huot on winning his 20th Paralympic Games medal in what might be the final race of his career; and the amazing Aurelie Rivard on winning her third gold medal (4th in total) of the Games. Canada has been stellar in the pool so far at Rio 2016, and is looking to reach the podium a few more times before the end of the competition tomorrow.
Football 7-a-side
The big finals are today, which sees double underdogs Ukraine and Iran battle it out for the gold medal. The bronze medal game features soccer powerhouses Brazil and the Netherlands.
Wheelchair Rugby
Team Canada takes on Australia in what promises to be a bang-up of a match. The Canadians are coming off of a buzzer beater win against Great Britain, where captain Trevor Hirschfield scored with less than one second on the clock to secure a one point victory.
Equestrian
It is the final day of the competition, which promises to be a sporting good time. Canada's Lauren Barwick qualified for the final freestyle test to close out the dressage events.
Goalball
Two gold medal matches today feature China versus Turkey in the women's final, and the United States versus Lithuania in the men's championship game.
Wheelchair Basketball
Canada takes on China in the fifth-sixth-place game today, a disappointment for the high-scoring Canadian women, while bitter rivals Germany and the US compete for the gold. The bronze medal game promises to be an exciting affair as well, with Great Britain battling the Netherlands.
Some closing remarks for Day 9...
It is the final day of competition in wheelchair tennis, wheelchair fencing and boccia, and there is plenty of swimming and cycling action still to go featuring Canadian medal hopefuls and newcomers. Don't miss a beat!